The Student Energy Summit (SES) 2023, will take place at NYU Abu Dhabi (NYUAD) from November 29 to 1 December. Following a successful bid by a group of NYUAD students to host the event, SES will unite over 650 young leaders from more than 120 countries with decision-makers and experts, fostering a collaborative exploration of innovative energy solutions in light of COP28.
The vision of the summit is reflected in its theme, Reimagining the Future, which aims to empower young minds in envisioning pathways toward a sustainable and equitable energy future. Inspired by Expo2020's theme, Connecting Minds, Creating the Future, the event builds on the legacy of UAE's thought leadership in the global sustainability agenda in the context of the Year of Sustainability and COP28. SES 2023 Co-Chair Mira Aljallaf said "In February 2022, 10 passionate NYUAD students collectively worked on a bid to host the summit. A few months later, we were selected and tasked with curating a programme that showcases the importance and impact of youth in the energy sector.
---
Key speakers will include HE Dr Nawal Al-Hosany, HE Mr Luis Alfonso de Alba, and Nicole Iseppi
---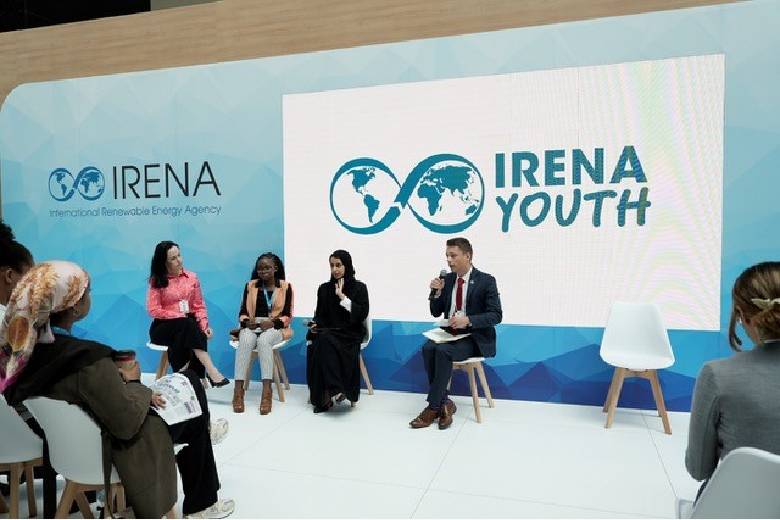 The summit uniquely coincides with COP28, providing us with a platform to reach a wider audience and make a bigger impact. We are grateful for the support we received from key local stakeholders in the UAE, including IRENA, the Ministry of Energy and Infrastructure, and Masdar, which have amplified our impact." HE Eng Sharif Al Olama, Undersecretary for Energy and Petroleum Affairs at the UAE Ministry of Energy and Infrastructure and member of the SES 2023 Advisory Board, hailed the event: "Empowering youth in the energy sector is an integral priority while shaping and delivering concerted climate and energy targets.
As the proud host of COP28, the UAE is keen to build a generation of young energy leaders who can drive the transformative change needed to make our future sustainable, energy secure, and climate safe. SES has the potential to greatly contribute to this priority as it offers youth a valuable platform to learn, network, and actively participate in dialogues concerning sustainable energy access and transition. We are delighted to partner with New York University Abu Dhabi to help SES deliver on its mission." The summit's lineup of distinguished speakers includes Permanent Representative of the UAE to IRENA HE Dr Nawal Al-Hosany, Ambassador of Mexico to the UAE and UN SG's Special Envoy for 2019 Climate Action Summit HE Mr Luis Alfonso de Alba, and Managing Director for Global Energy Innovation of Bezos Earth Fund Ms Nicole Iseppi. Their collective expertise will contribute to insightful discussions on topics of the summit, including just transition, decarbonisation of cities and industries, climate finance and geopolitics of energy.
---
The Student Energy Summit (SES) 2023 will reimagine the future of the energy sector and showcase the vision of UAE's energy transition
---
The event has been endorsed by international organisations, the International Renewable Energy Agency (IRENA), and UN's Sustainable Energy for All, which are supporting SES 2023 as strategic partners. With over 4,700 applicants coming from 161 countries, SES 2023 will engage the world's top young entrepreneurs, researchers, and policy makers, with a focus on equitable participation from developing countries, including young women and youth from the Middle East, North Africa, and Sub-Saharan Africa, all under 30 years old.
The summit aims to foster ideas and solutions through its unique programme. Sessions will highlight career paths in the energy sector, spark innovative entrepreneurial ideas, and directly connect with potential employers and mentors from the energy industry. The hallmark event of the summit is the Innovation Jam, a solutions-focused session in which every single participant of a conference can pitch an idea, a current challenge, or a conversation that they would like to collaborate on. SES 2023 team collaborates with key local partners to raise awareness about energy topics in the UAE, including the UAE Energy Strategy 2050 and Abu Dhabi Economic Vision 2030. The closing ceremony of SES 2023 will be hosted as an official side event in the Green Zone at COP28 UAE on December 1.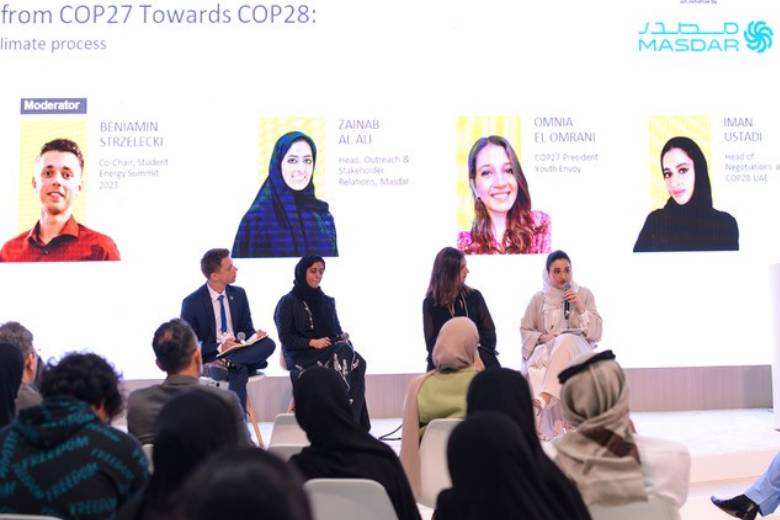 ---
SES 2023 will host its closing ceremony on December 1 as an official side event in the Green Zone at COP28 UAE
---
SES is hosted biennially in a new city around the globe under the umbrella of Student Energy, a global youth-led organisation working with a network of 50,000 young people from over 120 countries. As SES 2023 culminates with a closing ceremony at the COP28 venue in Dubai, the organising team will continue their intergenerational dialogue through a series of events throughout COP28, delivering SES 2023's outcomes to decision-makers. Scheduled at NYU Abu Dhabi from November 29 to December 1, SES 2023's comprehensive programme, speaker profiles, and updates can be found at ses2023.org.
The summit is being held in the same period that NYU Abu Dhabi is chairing the Universities Climate Network (UCN). Comprising UAE-based universities and higher education institutions, the UCN collaborates on facilitating dialogues, workshops, public events, policy briefs, and youth participation in the lead up to and beyond COP28.