Promote Your School is sponsoring a fantastic, student-led design competition where children can express their creativity and ignite their imaginations. Schools can take part to inspire creativity in pupils of all ages for this artistic challenge.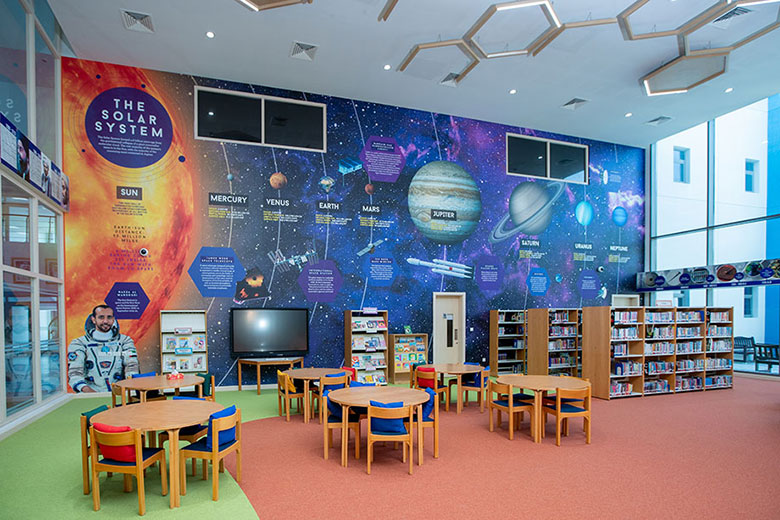 How it works
Children from across the UAE are invited to enter the competition.
The brief: design your perfect world. A place where people, animals, nature and technology work in harmony, for today and the future.
They can draw, sketch, paint or digitally create their artwork. Then submit it as a JPEG to [email protected].
The winning designer, chosen by Promote Your School, will win a custom designed Wall Art project for their school, to bring their brilliant designs to life.
The winning designer will also win a 1 hour one-to-one virtual session with one of Promote Your School's experienced designers, where they'll receive a behind-the-scenes virtual tour of the design studio, learn design tips and ask any questions they have.
To enter, children can submit their designs attached to an email including their name, age and school name to [email protected] by 30th June 2023.
You can also enter at school level – contact [email protected] to find out how.
Why should your school take part?
Creativity and well-being are positively related (Barnes, 2014). Specifically, engaging in creative behaviours improves brain function, mental health, and physical health (source: Forbes).
Student-led learning provides students with ample opportunities for self-direction, a powerful sense of ownership and the ability to explore topics that are meaningful and relevant in their lives (source: GESS).
The Design Your World competition harnesses the wellbeing benefits of creativity through an empowering student-led learning campaign for children of all ages in the UAE. As a school, you can encourage pupils to get creative and consider the impact of technology, people and pollution on the environment, then visualise a better world where people and nature work in harmony.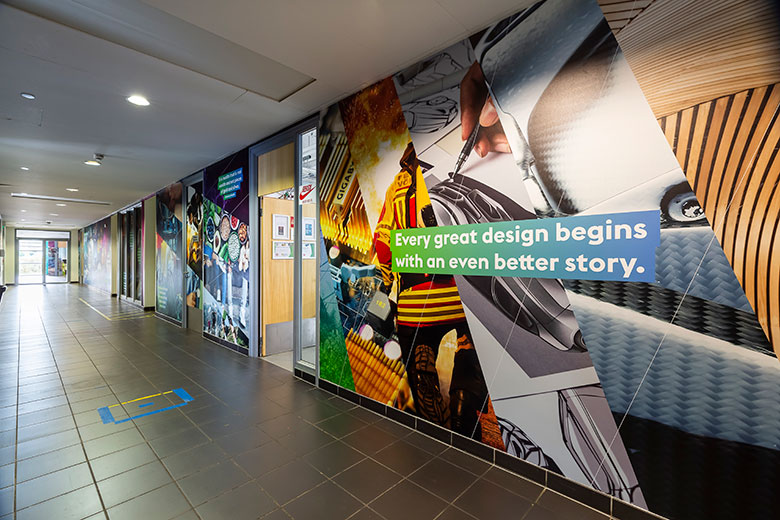 About the prize
Bespoke Wall Art by Promote Your School can transform your learning environment. Refresh old buildings, add personality to new builds, revamp outdoor spaces and turn thoroughfares into learning opportunities.
Wall Art can help you achieve a specific objective for your school.
With Wall Art you can;
• Inspire learning
• Impart curriculum knowledge
• Communicate values
• Boost your school's brand image
• Create a calming environment to improve wellbeing
• Brighten up your external grounds
• Help pupils find their way around school more easily
Bespoke Wall Art by Promote Your School is specifically designed for busy school environments. It's a zero maintenance solution designed to last many years. Best of all, it is wipe-clean for any spills and marks.
The winning designer will win a bespoke Wall Art prize for a designated space in their school.
The final artwork, created by Promote Your School, will combine elements of the individual winning design with requirements and preferences set by the school.
Promote Your School is an established education design agency with over 20 years' experience.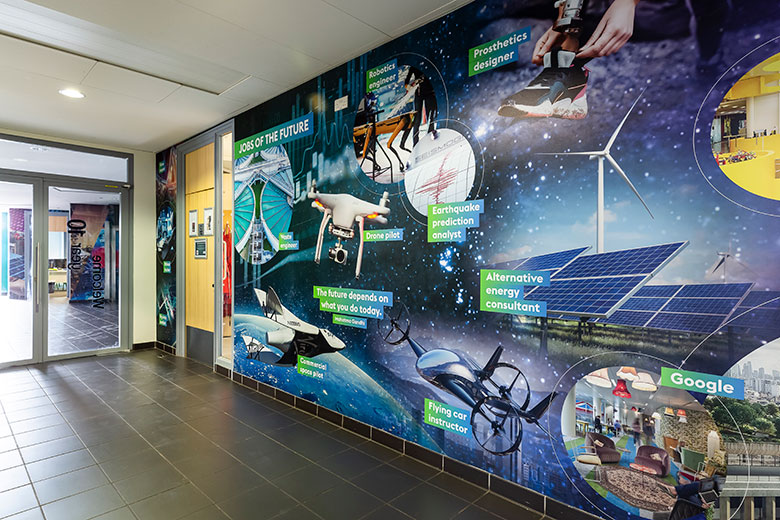 Draw, sketch, paint or digitally create artwork, then submit it as a JPEG (max 5MB) to

[email protected]
Visit the Wall Art GCC page to find out more about Wall Art by Promote Your School
Competition Terms and Conditions;
• Closing date for entries is 30th June 2023 – entries submitted after this date will not be considered.
• Winner and their design will be featured on Education UAE website and marketing comms
• Only one entry per person
• Entrants must attend a school in the UAE
• Entrants must be under the age of 18
• Only open to schools in the UAE
• Entry must be submitted as a Jpeg, max 5MB
• You can draw, paint or digitally design your artwork.
• For offline artwork, simply take a photo of your creation and save as a Jpeg, then email to the address provided.
• Include your name, age and school name on the entry email.
• Promote Your School will choose the winner based on their own criteria.
• Promote Your School reserves the right to edit or alter the submitted artwork if required.
• The winning designer will receive a printed Wall Art project showcasing their design, covering approximately 15 square metres of wall.
• The judges' decision is final and no correspondence will be entered into.
• Promote Your School reserves the right to withdraw the competition at any time, for any reason, without notice.
• If the winner does not respond within seven days of contact, an alternative winner will be chosen.
• Promote Your School's standard project Ts&Cs apply.