The forward-looking, leading British curriculum school, The Royal Grammar School Guildford Dubai (RGSGD), has made a pledge to eliminate all single-use plastic by the end of 2023.
A drive that has come from the pupils themselves through the school's Eco Ambassador team, and the announcement was made last week during the school's Eco-Week, an annual event where pupils get the chance to engage in activities, hands-on learning experiences and school trips based on the topic of sustainability. The pledge from RGSGD follows the UAE's recent announcement of its mission to make single-use plastic bags banned across the Emirates by January 2024, as well as banning the importation, production and trade of single-use plastic products from January 2026.
To make its goal of eliminating single-use plastic by the end of the year a reality, RGSGD has partnered with AVANI, a local sustainable packaging company that will help the school replace a number of its plastic products with alternative bio-based solutions.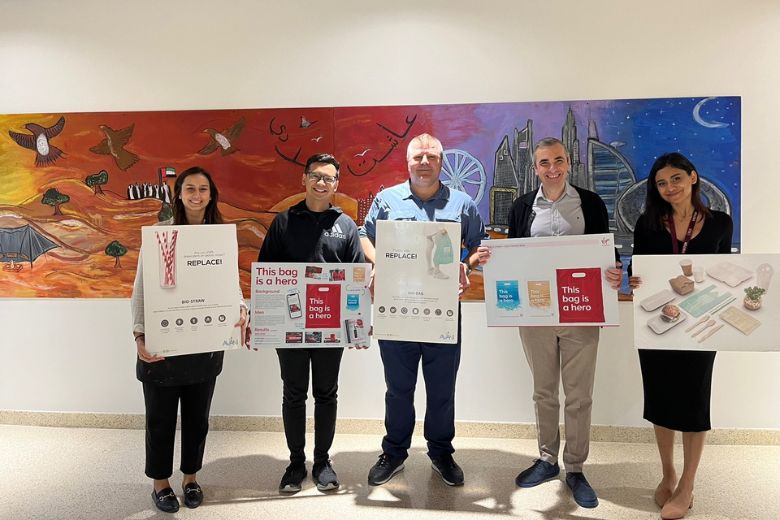 ---
The announcement was made during the school's Eco-Week and aligns with the UAE's federal strategy to completely ban single-use plastics in the Emirates by 2026
---
Clare Turnbull, Principal, The Royal Grammar School Guildford Dubai, commented: "RGSGD is a forward-thinking school that is rooted in sustainability. Our Eco-Week has been designed to celebrate our pupils' thoughts and ideas about sustainability. Our younger generation's voice is very strong and the school is passionate about working with them to help support a real change for everyone's future. Our pupils want to lead the way and spearhead our school projects because they are driven to make a difference in this world and to ensure that we all take responsibility for our actions. We are determined to lead by example and not just talk about the importance of global and social issues, but to allow our pupils to lead us with their ideas on how we can make positive change.
"Eco-Week has been designed by the Eco Team at RGSGD to challenge, support, and where necessary, promote change in our community's thoughts and behaviour about the environment, and also to educate them about local initiatives that support sustainability."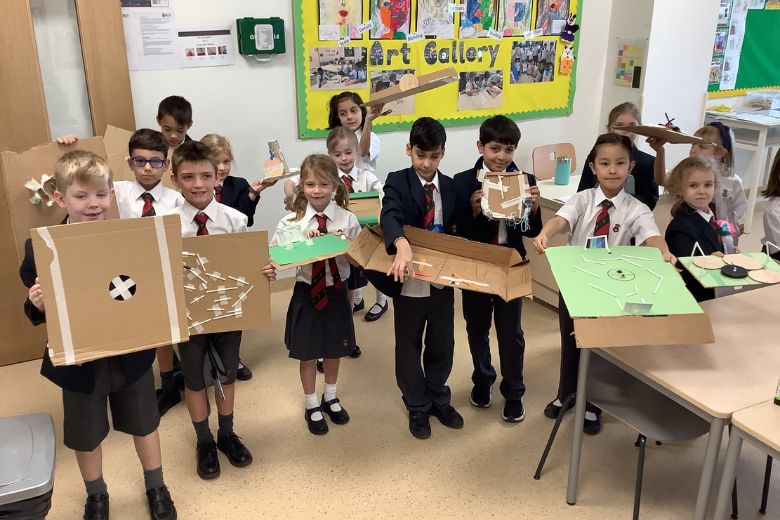 ---
"Everything we do at RGSGD is to shape and prepare our pupils to become future-ready young people, so the topic of sustainability is incredibly important for them to understand"
---
For an entire week, pupils at RGSGD were invited to take part in engaging assemblies with local eco organisations. Green Energy Solutions Waste Management educated the pupils on the topic of landfill and recycling, Earth Cubs App spoke about sustainability and the inspiration behind the design of the eco app, Trutex spoke to the pupils about the school's uniform and about recycling plastic, and the younger pupils enjoyed a visit from a local sustainable honey business, which gave a talk on bees and sustainable honey.
Other activities that took place over the week included the school's Eco Ambassadors from Year 2 to Year 5 visiting Sustainable City for a tour and a talk about its local initiatives and The Year 7 Eco Ambassadors visited the Dubai Turtle Rehabilitation Centre at the Burj Al Arab. Pupils also made bug hotels, bird feeders, recycled games, art and eco-fashion throughout the week.
Clare Turnbull added: "Everything we do at RGSGD is to shape and prepare our pupils to become future-ready young people, so the topic of sustainability is incredibly important for them to understand. The Eco-Week activities are a great way to help our pupils, and the wider school community, to become more conscious about the footprint we are creating in our world and give us the chance to get everyone at the school thinking about solutions for now, as well as plans for the future, so we can take shared responsibility for today and tomorrow."
Driven to set an example to its pupils and school community about how to make positive sustainable changes, RGSGD has launched several sustainable initiatives in the school since it opened in Dubai in 2021. To keep the topic of sustainability at the front of pupil's minds throughout the year, each class has an Eco Ambassador and at the end of 2022, RGSGD launched its hydroponics activity to give Year 7 pupils the chance to grow their own salad and herbs, with the product now being used in school lunches, the school canteen and in the parent café.
RGSGD is always seeking out new ways to become a more sustainable building and has installed water filters around the school to reduce plastic water waste, installed recycling bins in all classrooms, and has added a VFD control to its water pumps to reduce energy consumption. The school monitors its energy and water consumption each month on a data board which the pupils are encouraged to monitor, and next term all pupils will be encouraged to plant trees in collaboration with Goumbook to support the Save the Ghaf Tree Foundation. The school will also host a recycled art exhibition at the end of 2023.
A vibrant and inspiring learning environment that is recognised for its eco-friendly design solutions and sustainability focus, RGSGD is a school that is motivated and driven by sustainability, with its 40,000m2 campus designed from scratch with sustainability and pupil wellness in mind.