2023
A Level results
2023
2022
2021
2019
Name of School


The English College, Dubai
No. of students in A level cohort:
94
75
79
78
No. of exam entries
279
207
231
195
% of exam entries graded A*
7%
10%
28%
7%
% of exam entries graded A*-A
33%
29%
54%
25%
% of exam entries graded A*-B
65%
64%
77%
57%
% of exam entries graded A*-C
90%
84%
94%
83%
% of exam entries graded A*- E
99%
98%
100%
100%
Overall pass rate A*-E
99%
98%
100%
100%
Number of students excluded from the statistics (staff, non-students etc)
0
0
0
0
Highest number of grades by individual students
A*A*A*
A*A*A*
A*A*A*A*
A* A* A A


AS Level results
2023
2022
2021
2019
Name of School


The English College, Dubai
No. of students in A level cohort:
106
99
82
70
No. of exam entries
284
271
210
218
% of exam entries graded A
25%
43%
46%
17%
% of exam entries graded A-B
48%
66%
69%
36%
% of exam entries graded A-C
72%
81%
85%
65%
% of exam entries graded A- E
95%
96%
98%
93%
Overall pass rate A-E
95%
96%
98%
93%
Number of students excluded from the statistics (staff, non-students etc)
0
0
0
0
Highest number of grades by individual students
AAAB
AAAA
AAAA
AAAB
BTEC Level 3 results
2023
2022
2021
2019
Name of School

The English College, Dubai
No. of students in BTEC Level 3 cohort:
15
12
15
21

No. of BTEC entries
34
15
19
31
% of entries graded Distinction*
21%
57%
69%
67%
% of entries graded Distinction
53%
24%
15%
12%
% of entries graded Merit
26%
5%
4%
9%
% of entries graded Pass
0%
14%
12%
12%
% of entries graded Unclassified
0%
0%
0%
0%
Overall pass rate
100%
100%
100%
100%
Number of students excluded from the statistics
0
0
0
0
Highest number of grades by individual students
D*D*D
D*D*D*
D*D*D*
D*D*D*
The cohort of 95 students at The English College, Dubai entering for the A level qualification achieved the following results:
A*: 7%
A*A: 33%
A*B: 65%
A*C: 89%
The pass rate was 99%
For BTEC:
The cohort of 15 students at The English College, Dubai entering for Level 3 BTEC qualification achieved the following results:
Pass: 0%
Merit: 26%
Distinction: 53%
Distinction*: 21%
Cumulatively
D*= 21%
D*-D = 74%
D*-M = 100%
D*-P (PASS rate) – 100%
The pass rate was 100%.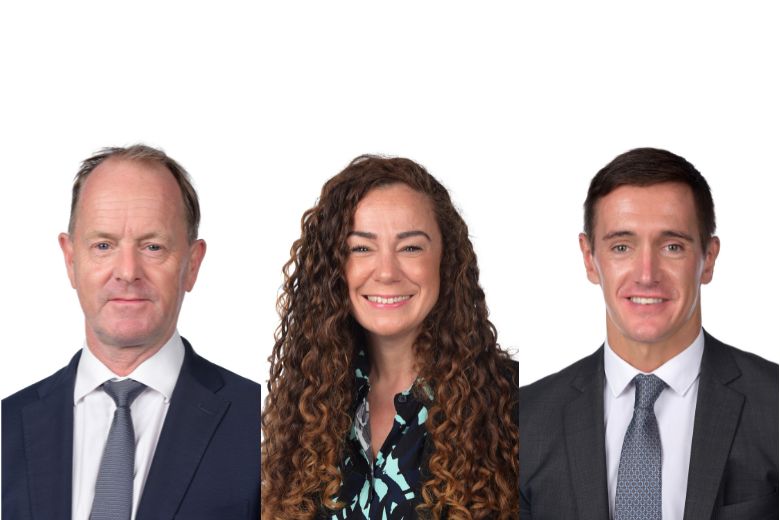 Lee Tynan – Head of Sixth Form – statement and context
For results day, many members of staff came back early from their holidays to celebrate with the students. The English College's results day featured a celebration station with music, their school counsellor on hand to assist any students, a university support station and a photo station for students and their families. Thankfully, there were more tears of joy than sadness!
Notable performances include:
Barbara Bonalde Crespo achieved 3 A*s in Spanish, Biology and Chemistry
Christia Baghdadlian achieved 3 A*s in Mathematics, Further Mathematics and Physics and an A in Chemistry.
Aline Aysha Fazal achieved 2 A*s in Mathematics and Physics and As in Art and Business.
Keira Tucker achieved an A*in Sociology, As in Business and Spanish and an A* in the EPQ.
Maha Ranawaya achieved A*s in Mathematics and Chemistry and an A in Biology.
Chris Colaco, a year 12 student, achieved A*s in A level Mathematics and Further Mathematics, and a Distinction in AEA Mathematics
Aaron Warrington achieved D*D* in BTEC Business and a further D in BTEC Travel and Tourism.
Jaired Nicholls achieved D*D* in BTEC Business and a further D in BTEC Travel and Tourism.
Our Top 5 Universities are:
Imperial College London
London School of Economics and Political Science
The University of Manchester
University of Bristol
University of Amsterdam
The university courses of our student courses are (in alphabetical order, not in order of preference):
3D Animation
Accounting and Finance
Acting and Theatre Arts
Actuarial Science
Aeronautics and Astronautics
Aerospace Engineering
Architecture
Bachelor of Communications
Biomedical Engineering
Biotechnology
Business Management
Business Administration
Business Analytics
Business Law
Business Marketing
Chemistry
Computer Science
Creative Industries
Dentistry
Design Engineering
E- Business
Early Childhood Studies
Econometrics and Operations Research
Economics
English Language and Literature
Environmental Science
Fashion Design and Accessories
Geography and Planning
Graphic Design
Interior Design
International Studies
Law
Law and International Relations
Liberal Arts
Marine Biology
Mechanical Engineering
Media and Culture
Medicine
Medicine and Surgery
Pharmacy
Physical Geography
Physiotherapy
Psychology
Sports Business Management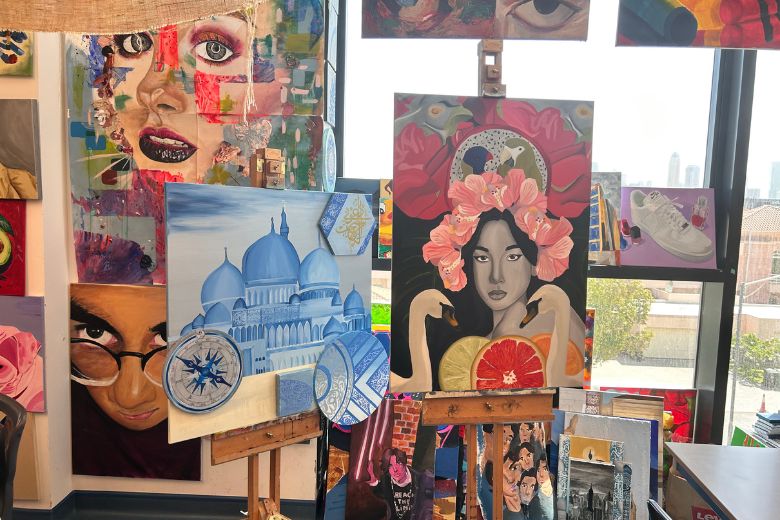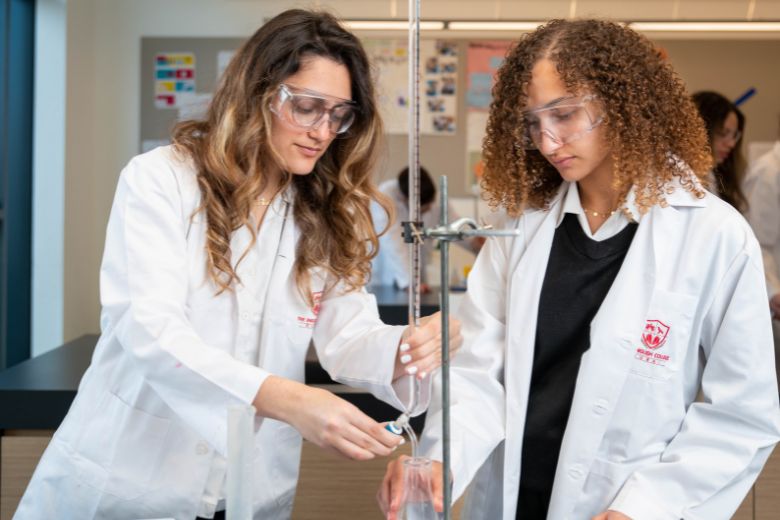 45% of our UK applicants held offers from a Russell Group university.
Destination countries this year – UK, USA, Italy, Spain, Ireland, Czech Republic, Canada, Netherlands, UAE, Cyprus and Australia.
We have several students who have been accepted in to the top Universities in the UK, this includes; Philipp who will read Management at The London School of Economics and Political Science, Kiera who will read Law at The London School of Economics and Political Science, Keira who will read Business Management at the University of Manchester, Christia who will read Biomedical Engineering at Imperial College and Ailine who will read Design Engineering at The University of Bristol.
Honey Kirby has been accepted into the highly competitive East 15 Acting School.
Four students will be studying Medicine across the globe.
The students who did not achieve their university offers received full support through the clearing process, calling universities and ensuring complete support of students to help them enter university. Those affected will continue to receive support until they have an appropriate placement that suits their aspirations.
Mark Ford – Principal
We are delighted with this set of results and pleased that the hard work – of both the students taking the exams and the teachers preparing them – has been recognised and rewarded. These are the second exam based grades – rather than teacher awarded -since 2019 and our Year 13 students have surpassed our expectations, particularly in light of the drop in top grades awarded world-wide this year. Well done to the Year 13 students and their teachers.
Emily Hopkinson – Head of Secondary
Considering the media hype with the UK government moving A level results back inline with pre-pandemic levels, we expected a drop in A level results this year. Quite the contrary at EC – we are celebrating our best ever set of A level examination results with a 5% increase in A*-A grades, a 2% increase in A*-B grades and a 7% increase in A*-C grades from 2022! I could not be prouder of our school community – our students and staff have had an incredible year and these results top off what has seen success after success for the school. As always, we could not do what we do without our supportive parents, our hardworking staff and our dedicated leaders. This truly feels like a team effort and one that should be vigorously celebrated by all members of our school community. Congratulations to our entire EC community. EC students will now leave us to study a huge range of courses, at top Universities across the globe, to further their passions and interests. Well done EC!