(Left to right) Nick Davis: President, Middle East & Africa, THE, Patrick Jack, Dr. Sabrina Joseph: AUD Provost and Chief Academic Officer, Phil Baty: Chief Global Affairs Officer, THE
A commitment to embedding both innovative teaching and entrepreneurship into degrees was central to the American University in Dubai Learning and Teaching strategy, which has secured this year's Times Higher Education (THE) Award.
Supported by the university's Centre for Research, Innovation and Design (CRID), faculty have integrated virtual and augmented reality into classroom learning – with biology students now able to conduct experiments in a fully immersive VR laboratory course or travel via VR inside a human body or a cell to gain insight into complex biological concepts.
Undergraduates are increasingly taking the lead with their own learning and pushing the frontiers of digital technology. Working in partnership with academia and industry, AUD students were encouraged to design VR projects for local businesses, for which they won several cash prizes.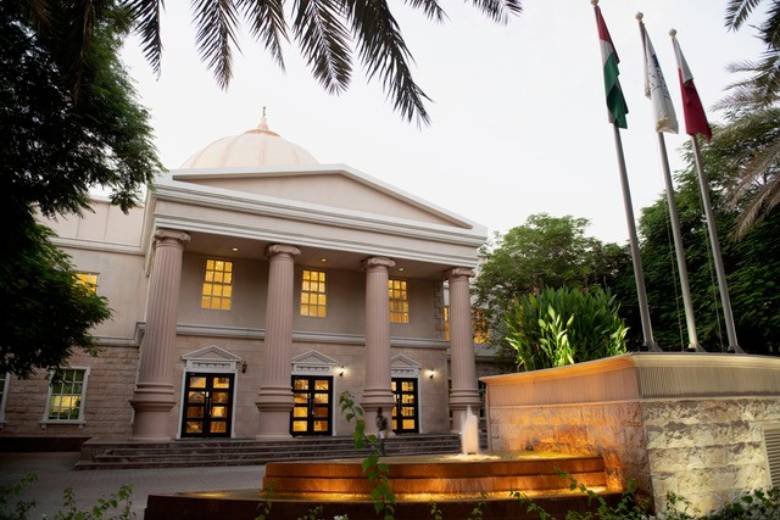 ---
Judges praise the institution for its vision, implementation and positive results
---
Students also applied their skills in artificial intelligence to tackle real-world problems faced by industry. One group of AUD mechanical engineering students won first prize in a competition organized by a UAE-based aluminium manufacturer for the AI-driven robot the group created, which can operate in high temperatures and inside strong magnetic fields.
With a keen sense of how innovation can address the industry's major challenges, AUD students and graduates are now launching their start-up businesses, deploying emerging technologies. Supported by the AUD Entrepreneurship and Innovation Centre (AEIC), more than 300+ start-up ideas have been supported in the past five years, with spin-offs utilizing metaverse spaces, gamification, augmented reality and blockchain to address the needs of industry.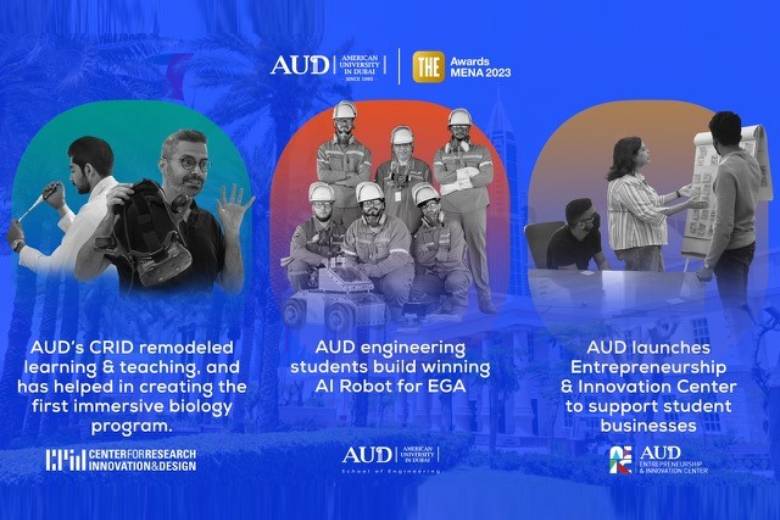 The Times Higher Education (THE) Awards were established to celebrate the best stories in higher education that traditional rankings do not capture. The judges praised AUD for the "overall coherence of its vision, the excellent implementation of technology, and the clear, positive results achieved".
To read more from the American University of Dubai