The first global study to measure Gen Z's attitudes towards web3 found that 52% wanted their schools to teach them more about the virtual and digital environments in which many find themselves when not in class. The study, conducted by New York-based Boss Beauties is the most up to-date comprehensive look at how 16-25-year-olds (and parents) in seven countries (UAE, US, UK, India, Nigeria, Singapore, and Brazil) view the knowledge gaps, risks, and future of web3.
The report looks at the next generation internet (web3) through the eyes of Gen Z. Web3, which is fast evolving, is built in the cloud and on blockchain technologies that enable users to interact with decentralised apps, including online gaming, virtual communities, cryptocurrency platforms, and NFT marketplaces. The report is based on in-depth polling by EPG in countries where web3 is established and rising in popularity. Gen Z is hungry for more web3 knowledge, the global survey finds. More than half (52%) of Gen Z wish their school had taught them more about web3.
Outside the classroom, an even larger proportion – 57% – would like more access to educational resources, such as explainer videos, on the topic. Parents agreed and are eager for their children to learn more about web3 at school, with 45% wishing for more educational resources outside the school walls. This lack of educational resources is especially worrying as girls have a historical tendency of getting left behind when new technologies emerge. Currently, women account for just 28% of engineering graduates, and only one in five AI professionals. If the gender imbalance in tech persists, this could have knock-on effects on the global economy, given that the World Economic Forum expects 77% of jobs to require digital skills by 2030.
---
58% of Gen Z respondents are concerned about their privacy and safety online. 26% of Gen Z girls say they have been subjected to abuse or harassment online, a figure only slightly lower for boys (24%).
---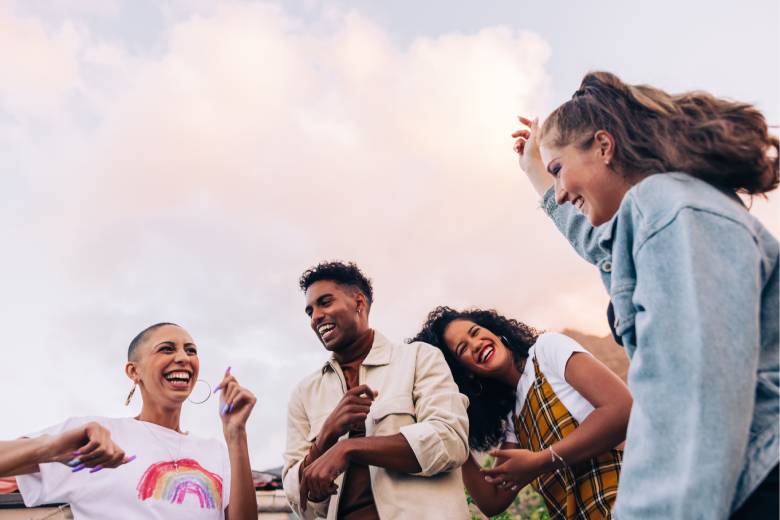 CREATING THE TOOLS THAT YOUNG WOMEN NEED
The new study is based on in-depth polling of 3,869 people, of which 1,906 were aged 16-25, and 1,133 were parents or carers over 25. Lisa Mayer, Founder and CEO of Boss Beauties, said: "Policymakers, educators, and web3 companies all need to come together and ensure that young people and their parents have the tools and knowledge they need to stay safe and make informed decisions as they navigate this fast-changing digital space. "If used properly, web3 can allow Gen Z to feel empowered, connect with people around the world, and become the change-makers they want to be. But we know from history that when new technologies emerge, girls get left behind.
Web3 will only continue to grow in the years to come, so it is essential we act now to make sure girls are able to understand this technology, preparing them for the future of the workforce and for how the world is changing. "At Boss Beauties, we will continue to keep our focus on educating, connecting, and mentoring women and girls. We are reaffirming our mission to bring the next one million women and girls into a web3 world by providing new research that can help us, as well as others building in this industry, create the tools and education women and girls need."
---
Compared to Gen Z boys (15%), nearly twice as many Gen Z girls (27%) are unfamiliar with how to open and manage a crypto wallet.
---
Lila Thomas, Vice-President of Brand and Strategic Partnerships at Boss Beauties, commented: "As our research shows, although Gen Z is embracing web3, many are still unaware of the risks that it entails – especially girls. It's particularly alarming that more than 40% have come across someone pretending to be someone else online. Our goal at Boss Beauties is to elevate women and girls by giving them the tools they need to succeed. That starts with being safe online, and it's why education is a part of everything we do."
BLURRING BOUNDARIES, EXPANDING HORIZONS, REDUCING RISK
Faced with a lack of educational resources on web3, Gen Z mostly tend to turn to online search (24%) and their friends (19%) to learn more. Fewer look to social media (16%), online communities (16%), and mainstream media (13%). There were also differences in how Gen Z girls versus boys try to learn about web3: young men were 1.4 times more likely to do so via online communities and mainstream media. Outside of the classroom, few from Gen-Z are able to turn to their parents for guidance about web3. Just 17% of Gen Z say their parents were 'somewhat' or 'well' equipped to teach them about web3. Similarly, only 39% of parents feel able to teach their children about risks online.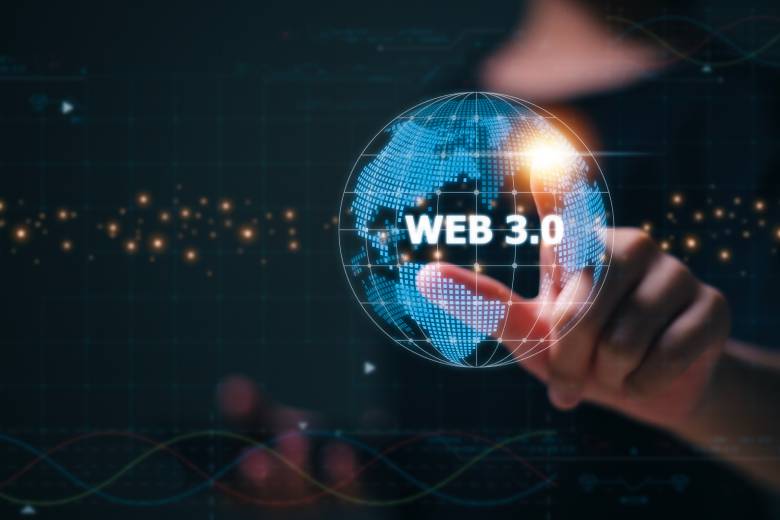 ---
Web3 is also set to play a bigger role in Gen Z's social dynamics, with many seeing it as an extension of their real-life self
---
The study uncovered gender differences in knowledge of web3 among parents: 67% of women say they are unfamiliar with blockchain and web3, compared to 53% of men. The need for more educational resources on web3 is particularly urgent as the survey uncovered alarming risks that young people have faced in this emerging digital space. A staggering 41% of Gen Z girls, and 42% of Gen Z boys, say they have come across someone pretending to be someone else online. And although around 58% of Gen Z feel as or more confident identifying risks on web3 compared to real life, only around a third (29%) of Gen Z girls, and just over one-fifth (22%) of Gen Z boys say they are highly informed of the dangers on web3.
The survey results indicate that Gen Z girls tend to feel less confident in the web3 space than their male counterparts. While one in five (21%) Gen Z girls admit they are 'highly uninformed' of the risks in this new digital space, just 13% of boys say the same. Similarly, more Gen Z girls (20%) consider web3 risky, compared to boys (14%).
A NEED TO ENHANCE UNDERSTANDING
Perhaps because parents are not digital natives – unlike the younger generation – they have more reservations as to how their children use web3, and how dangerous the digital space can be. More than a third of this cohort said they are unsure or do not know what their children do on web3, a similar percentage for mothers and fathers (37% vs 36%). Half of the parents surveyed perceived web3 to be risky. Just 8% of mothers, and 13% of fathers, view it as a completely safe space.
The findings highlight the need for policymakers, web3 companies, and the education community to come together and find ways to enhance understanding of the new digital space among young people and their parents – especially as it will only grow more popular in years to come. Tellingly, parents underestimate the rise of web3: while just 32% predict their children will spend more time on web3 in the coming years, 54% of Gen Z expect to spend 'somewhat more' or 'a lot more' time in the new digital space in the next three years.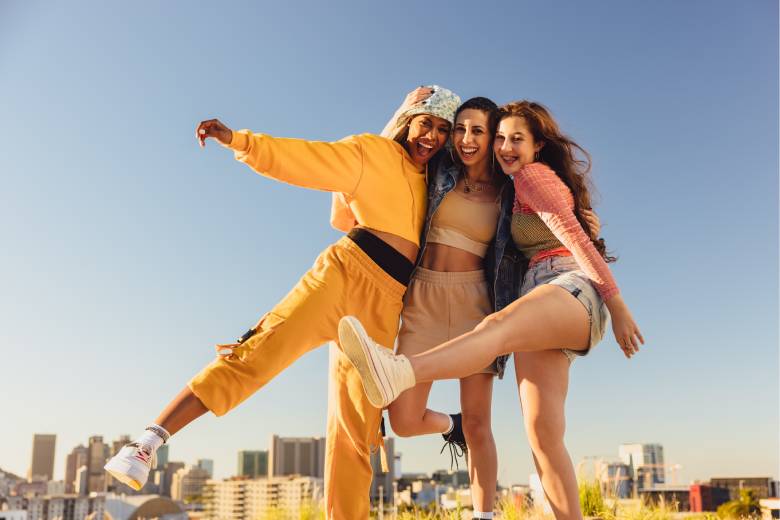 Already, nearly one in six (14%) Gen Z respondents spend at least 10 hours a week in web3 spaces. There are differences between what Gen Z boys and girls do in web3 spaces. While online gaming is the most popular use of web3 among boys (31%, compared to 24% for girls), girls are more likely to use web3 to access virtual communities (30%, compared to 20% of boys). As to why Gen Z are drawn to web3, the most commonly cited motivation, was 'financial purposes' (17% for young men and 16% for young women), followed by a desire to access a safe space that supports their individuality (12%). AN EXTENSION OF REAL LIFE The study also sheds light on Gen Z's shopping habits on web3: half (50%) said cryptocurrency was their most recent purchase, followed by NFTs (20%), online gaming accessories (12%), digital real estate (10%) and virtual goods (8%).
However, Gen Z girls were almost twice as likely than their male counterparts to feel entirely unfamiliar with crypto wallets, potentially locking them out of a vast range of web3 activities. Many more boys (48%) say they have made a purchase on web3 in the past year, compared to just 29% of girls. Here, again, parents do not appear to be fully aware of what Gen Z do on web3: just 23% correctly assumed their children had purchased something over the same period. The gender imbalance looks unlikely to change for now, as 64% of Gen Z boys, compared to 54% of girls, plan to purchase something on web3 in the coming year. Web3 is also set to play a bigger role in Gen Z's social dynamics, with many seeing it as an extension of their real life self. 58% of Gen Z girls, and 49% of Gen Z boys, apply the same ethics and values both online and off.
They also find it easier to form relationships online, according to 41% of Gen Z girls and 46% of Gen Z boys. The study also shows interesting gender differences in how Gen Z approaches real-life relationships. 38% of those young women surveyed in this age bracket think online relationships are easier to maintain compared to 42% among boys. A majority (53%) of Gen Z girls value their real-life relationships more than virtual ones, and 48% of boys agree.