Special Olympics UAE has announced the largest Unified Robotics2022 Competition Season in the UAE with record participation that presents a two-fold increase on the 2021 competition. 700 students from 153 schools nationwide are competing to complete coding missions and challenges on a virtual gamified platform to book their spot on the Unified Robotics Competition National Finals, which will be held on 21 May.
Unified teams comprise of students with and without intellectual and developmental disabilities. They collaborate and work together to complete the missions creating a fun, engaging and inclusive learning experience. The unified teams across two age categories: 8-11 and 12+ years will spend two weeks in the qualifying rounds. The National Finals in May will be followed by an awarding ceremony for winning teams. Schools have the chance to win the Innovate for Inclusion Award, inaugurated in 2021. The award will go to the school, which demonstrates in the most compelling way, how STEM programmes such as Unified Robotics help foster inclusion and collaboration between students of diverse abilities.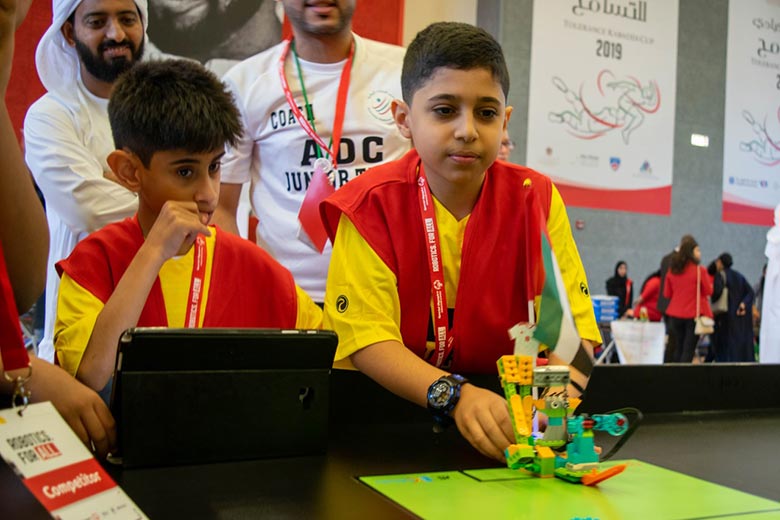 700 students forming 175 unified teams from 153 UAE Schools will collaborate and compete
Talal Al Hashemi, National Director of Special Olympics UAE, said: "Unified Robotics is a flagship programme within Special Olympics UAE's Unified Champion Schools Programme, which has more than 450 active schools. We are delighted to witness the largest participation to date and the enthusiasm from all students, coaches, and schools, who are exemplifying through their engagement in the programme, the values of inclusion and acceptance of students and people of all abilities, who can work and have fun together going through the competition and forming friendships along the way.
---
Record participation to date with an increase over two-fold since 2021
---
"Unified Robotics offers a positive experience for neurodiverse students to use their strengths and skills within a team. The team spirit makes everyone feel included as one unified team representing their school. The programme has helped foster skills in STEM and robotics which can be carried forward in students' careers. Good luck to all participating students in this year's competition."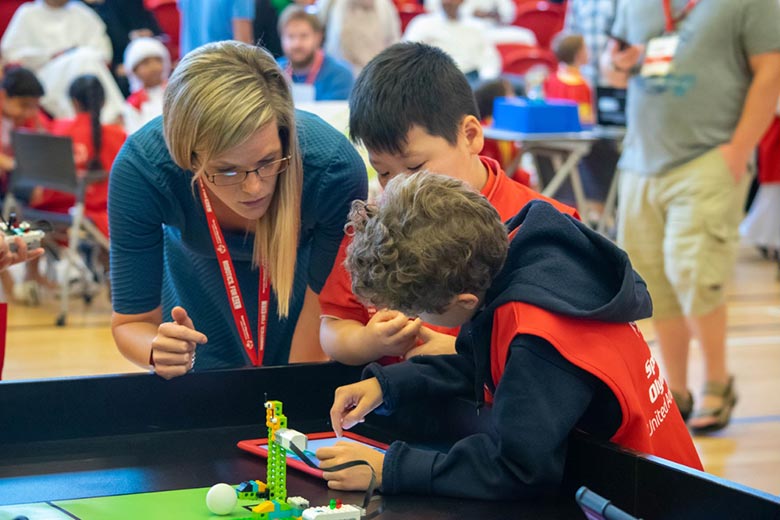 Nader Haffar, Chairman – KPMG Middle East and South Asia, Chairman and CEO – KPMG Lower Gulf, said: "We are proud to support Special Olympics UAE in leading the largest science, technology, engineering, and mathematics (STEM) programme for neuro-diverse talent in the UAE. Our work with the organisation has been profoundly impactful over the last three years, building on to the legacy of the Special Olympics World Games Abu Dhabi 2019 with our partnership regionally and locally. Everything we do at KPMG is driven by our purpose of 'Inspiring Confidence – Empowering Change'. We respect and value our people and the societies in which we live and work. We are helping to create a better future for all and recognise that our differences as humans make us powerful beyond measure."
---
Unified Robotics is the largest unified STEM competition in the MENA region
---
In 2019, the first Unified Robotics event ever held outside the United States was organised in Abu Dhabi. Since 2020, the competition moved to a virtual format.
Unified Robotics is offered as part of the Unified Champion Schools programme, which launched to schools nationwide in the 2021-2022 academic year. Registration to the Unified Champion Schools programme is open to all primary and secondary schools nationwide. Schools can register at any time throughout the academic year.
For more information about the Unified Champion Schools programme, please visit www.specialolympics.ae.