0
Bloom World Academy is a creative, family-first IB curriculum school for children aged 18 months to 18 years old. It is the first own-brand school of leading education provider in the region, Bloom Education, and brought many 'firsts' to the UAE, including being the first (and currently only) school to offer a 9am start to a flexible school day. Students at BWA access a uniquely personalised education within its extensive and impressive state-of-the-art campus in Al Barsha, Dubai.

The philosophy at BWA is that education must be dynamic, creative, constantly evolving and be open to different and better ways of thinking. Ideas don't stand still and neither should learning. Teachers at the school facilitate free flow and interplay of ideas to equip students with the skills to embrace them, apply them and grow with them.
BWA provides the highest quality of education expected from a premium school, combined with customised education for each child and a flexible school day, making it the ideal choice for parents who care as much about how their child experiences an education, as the end results.
The school promises a unique, refreshing, empowering and successful experience with academic success at its core.
The mission of Bloom World Academy is to deliver the very best education possible, to ensure each and every child will be as academically successful, socially happy and emotionally attuned and resilient as they can be. This ambition is based on some very clear and considered values that govern the way Bloom World Academy teaches students every single day.
At BWA, every child and young person is truly a unique learner. The ultimate goal is to nurture each individual's potential to learn, grow and develop the agency and drive to make the world a better place. This is achieved primarily through a commitment to customising each and every child's learning experience according to their individuality, strengths and interests.
This is a school which 'dares to do things differently'; a premium education on par with the finest schools in the UAE, but with a flexible and customised approach for each child.
What Makes this School Unique?
Bloom World Academy has a flexible school day and is the first school in the Emirates to offer a later start time of 9am, which allows students' learning to be in balance with family life, as well as honouring young people's natural sleep cycles. The later start time proved immensely popular with parents, and amongst benefits to family life, it also optimises productivity throughout the school day and has a beneficial effect on students' overall wellbeing and physical health.
To accommodate for the individual schedules of families atv the school, BWA allows parents to design their own bespoke school timings around the official school day of 9am to 4pm (Monday to Thursday) and 9am – 12.30pm (on Fridays). The later start time of 9am is supported by a combination of optional wraparound care from 7am to 9am and 5pm to 7pm along with an extensive selection of co-curricular activities including sports, Arts, homework clubs from 8am – 8.45am and 4pm to 5pm. This wraparound care gives the school the opportunity to widen the curriculum as well as supporting parents who are looking for an extended timeframe of childcare support.
A Flexible School Day That Works For You – Open From 7am To 7pm
Bloom World Academy will employ a flexible school day and will be the first school in the Emirates to offer a later start time of 9am, which will allow for students' learning to be in balance with family life. As well as honouring young people's natural sleep cycles, the later start time will optimise productivity throughout the school day and will result in a significant improvement to students' overall wellbeing and physical health.
To accommodate the conflicting needs of daily life, families will be able to design their own bespoke school timings around the official school day of 9am to 4pm. Monday to Thursday and 9am – 12.30pm on Fridays. The later start time of 9am will be supported by a combination of optional wraparound care from 7am to 9am and 5pm to 7pm along with an extensive selection of co-curricular activities including sports, arts, homework clubs from 8am – 8.45am and 4pm to 5pm. The wraparound care will give the school the opportunity to widen the curriculum as well as supporting parents who are looking for an extended timeframe of childcare support.
A Customised Education For Every Child
At BWA, educators embrace each child's individuality and support their learning journey through a robust academic curriculum crafted to their needs. A Learning Achievement Passport sets out their personalised timetable, sets goals, outlines support and challenges, and is reviewed collectively and openly with parents and their child every month.
Each student has a key personal tutor who oversees progress throughout their time at school
Access to 'Stage Not Age' – BWA offers a dynamic curriculum where students progress based on their interests and abilities, not based solely on their age or academic year
Learning is not confined to the classroom. The school is organised into learning zones (for example, Sciencia, Lingua and Olympus), which are distinct areas where students of all ages have the opportunity to be immersed in facilities and resources that enhance their learning experience.
Imagination And Creativity Applied
Bloom World Academy opens its students' minds to the world of technology, design and business by nurturing every student's imagination through innovation and entrepreneurship and delivering real world experiences that provide students with opportunities to shine and grow.
Students are taught and encouraged to be inventors; to reach their full potential and become future-fluent. Educators create opportunities and experiences across the school with flexible approaches to teaching and learning (if you're keen enough you're old enough). Examples of this approach in action include:
The Lumos Innovation Centre
Practical learning activities that harness imagination, bringing them to life and to the real-world marketplace!
Connections with specialist teachers and programmes
Entrepreneurship celebrated and students' skills and ideas developed with our skilled partners in the vocational world
Emotional Well-being and Character Development
BWA offers emotional well-being and character-building programmes, based on their values; affirming that every student's whole well-being matters. That is mind, body and spirit – aspects which are intrinsically connected to their academic progress. Every student, no matter what age, is empowered to take ownership of their own learning and to contribute to how their school is run. BWA teaches a programme of emotional and social well-being to develop values, skills and traits that will last a lifetime.
Why choose this curriculum?
Bloom World Academy is a International Baccalaureate (IB) candidate school, with Primary Years Programme, Middle Years Programme and IB Diploma and IB Career Pathways utilised to structure learning across stages. Once the accreditation process is completed, the school will benefit from the advice, guidance and support provided by the International Baccalaureate Organisation through the established scheme of authorisation and accreditation.
Co-curricular Activities
Bloom Enrichment Learning Activities(BELA)
Students at BWA have the opportunity to develop their talents and discover new ones through an extensive program of co-curricular activities and clubs which reinforce learning within the classroom, encourage skill development and build self-esteem. Along the way, students share enriching experiences, forge friendships, and challenge themselves to grow.
The range of our before- and after-school offerings is colourful, with choices in content pertinent to the age and stage of each student's development. Programmes are either led by teachers (which entitles students to free access) or by external providers; professionals carefully selected for their expertise. In all BELAs, children will have fun while learning, and cultivate their unique talents.
The school facilitates vertical grouping where appropriate. By allowing students of all ages to work together, a sense of community and a respect for diversity is fostered.
BWA has a world-class campus, which boasts state-of-the-art facilities, including:
Spacious and light learning environments and classrooms
Forum area for community events and celebrations
On-site nursery (the Early Excellence Centre)
Covered 25-metre swimming pool and training pool
Full-size football and rugby pitch
Sports practice pitch
400-metre athletics track
Tennis courts
Indoor multi-purpose sports hall
Rooftop basketball court
Padel tennis courts
Lumos Innovation Centre
Junior Lumos Innovation Centre
Extensive indoor and outdoor play areas for younger students
Music rooms and music practice rooms
Arts rooms
Senior and Junior Bistro
Mini Bistro for Primo
Art gallery
IB Hive – Research Centre, Library
Dedicated learning zones
Coffee shop and parent workspaces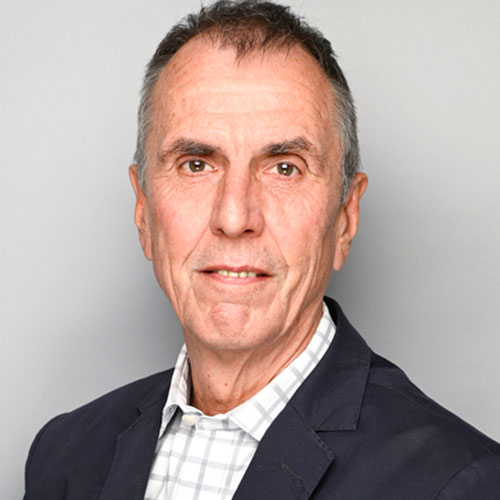 John Bell
Principal
John Bell is a highly experienced, senior educationalist who brings significant experience from the education sector across the United Kingdom, Europe and the Middle East. He has been a successful Headteacher and Executive Headteacher of outstanding schools in the UK and Spain and, most recently, he was a Director of Learning responsible for the quality of education across a highly successful group of schools in Dubai.

Born and educated in London, UK, John graduated with BA double honor's degree in Politics and Geography from Keele University and an MA from the University of Cambridge. Prior to arriving in Dubai in 2018, John was Director of Education for a worldwide international schools' group and a large local authority in the UK.

John has also served in an advisory capacity to national governments and also co-chaired a working group of the Council of International Schools on safeguarding. Besides having worked extensively across Europe, John has a long track record of leading school inspections and training teachers and school leaders around the world including the UAE, Jordan and Singapore.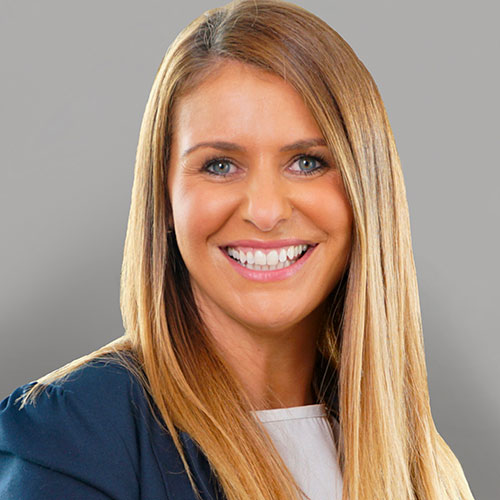 Nicola Upham
Vice Principal, Student Development
Joining the school as Vice Principal of Student Development, Nicola Upham has more than 18 years of teaching experience and ten years' experience as a Senior Leader in both UK and Dubai based schools. In her most recent role in Dubai as whole school inclusion, safeguarding and well-being lead, Nicola introduced well-being lessons as part of the curriculum which resulted in the school's climate being highlighted as a strength in the BSO outstanding rating.

Before moving to Dubai in 2018, she was an integral part of the transformational leadership team at Hammersmith Academy in the UK, an Inner London Academy that has been nationally recognised for highly effective well-being initiatives.


In her role at Bloom World Academy, Nicola puts student well-being at the forefront of everything the school does to allow for the rollout of personalised curriculums which promote the discovery and celebration of each student's unique talents. Her leadership aims to ensure that the school has the ideal components needed for each student to reach their full potential and personal goals.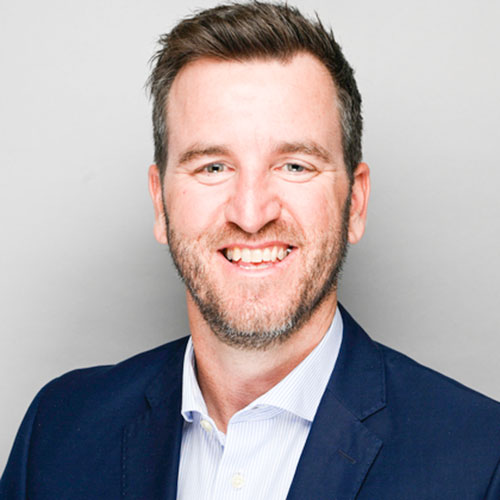 Damien Marshall
Vice Principal, Primo and Junior School
Damien Marshall is Vice Principal of the Primo Centre and Junior School, bringing 15 years' experience in the education sector to the role, including nine years in the United Arab Emirates.

Damien has extensive experience in the IB curriculum through his previous role as a Senior Leader at a well-established IB school in Dubai and as Head of Digital Learning for a large UAE-based educational group. Damien has a Masters in Educational Leadership, as well as expertise in educational assessment, digital learning, and educational policy and has a proven track record in developing and overseeing programmes and initiatives within schools to improve teaching, learning and student well-being.

Passionate about developing strong relationships between students, parents and teachers, Damien plays an integral part in implementing Bloom World Academy's family-first approach.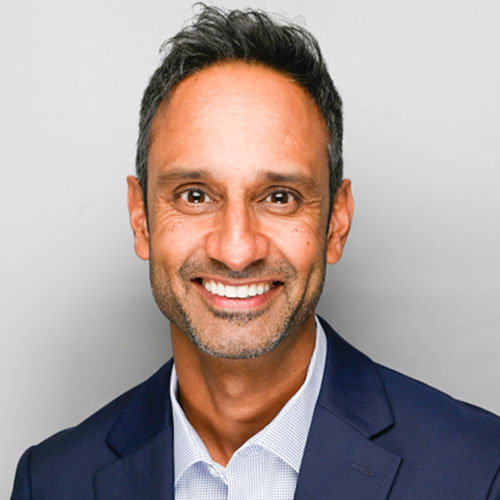 Nishi Saran
Vice Principal, Senior School and NEXUS Pre-University Centre
Nishi Saran, Senior Vice Principal of Secondary School and the Nexus Pre-University Centre has worked in education for over 20 years across Canada, the UK and the UAE, bringing a rich secondary school experience in the British, IB and American/AP curriculums to his role.

Nishi holds a Bachelors in Kinesiology (B.H.K) and Bachelors in Education (B.Ed) from the University of British Columbia and also a Masters in Education (M.Ed) from Cambridge University with expertise in independent learning.  In addition to senior leadership roles held in Dubai, Nishi has also carried out inspectorate work and consultancy to the Crown Prince Court, Education Strategic Office (Abu Dhabi) where he project managed a nationwide initiative.

He is regularly recognised for his exceptionally dynamic, positive and proactive leadership approach and has an integral role in helping Bloom World Academy develop personalised student-centred pathways so all learners aspire to reach their chosen university or career ambitions.

Nishi's work beyond the school setting stretches to philanthropic initiatives, governance and mentorship within the UAE Oxbridge Society, all of which are highly valued at Bloom World Academy.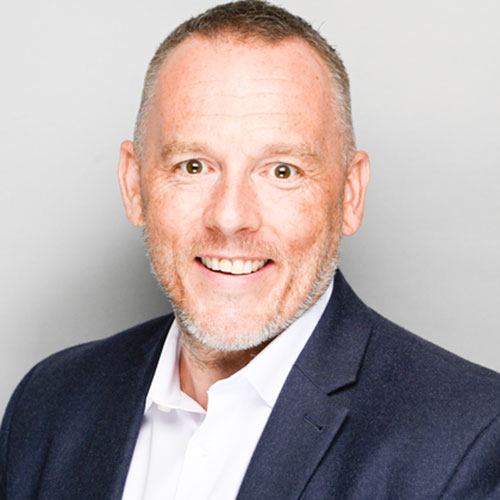 Graham Walmsley
Deputy Vice Principal of the Primo Centre and Junior School
After completing his degree at the University of Cardiff, Graham began his teaching career in South Wales.  He then returned home to Coventry, West Midlands, as his career progressed, and began to climb the educational and leadership ladder.
 
After 10 years of teaching in the United Kingdom, Graham moved to Dubai to begin his international teaching journey at Emirates International School – Jumeirah. He has held Senior Leadership roles in Dubai for over 10 years, with the previous 5 years as Head of Primary at Dubai International Academy, Emirates Hills. 
 
Graham is passionate about building teams, empowering people, and enabling both staff and students to be the best they can be. He recognises how working with and trusting people within the School Community leads to 'Outstanding' outcomes. He loves an educationally noisy, vibrant and active school, which offers children pathways to learn and grow in as many different directions as possible, from Mathematics to Mechanics and PE to the Performing Arts. 
As a proud family man, Graham's life outside school revolves around his children, Theo and Olivia. In his spare time, he actively trains for triathlons and is completing his first full Ironman in July. 
Video Gallery and Virtual Tours
Take a look around our school
Learn more about Bloom World Academy
Call admissions: 800 274448