Inspired by the work of Kara Elizabeth Walker, a silhouettist who explores themes of race, gender and identity, and the expressive style of Scottish pop artist, Eduardo Paolozzi, who famously worked with magazine cuttings, senior school students from Repton Al Barsha worked diligently to create a collaborative piece titled 'Sense of Self' featuring collages with recycled materials exploring the theme of the 'Individual and Collective Identity'.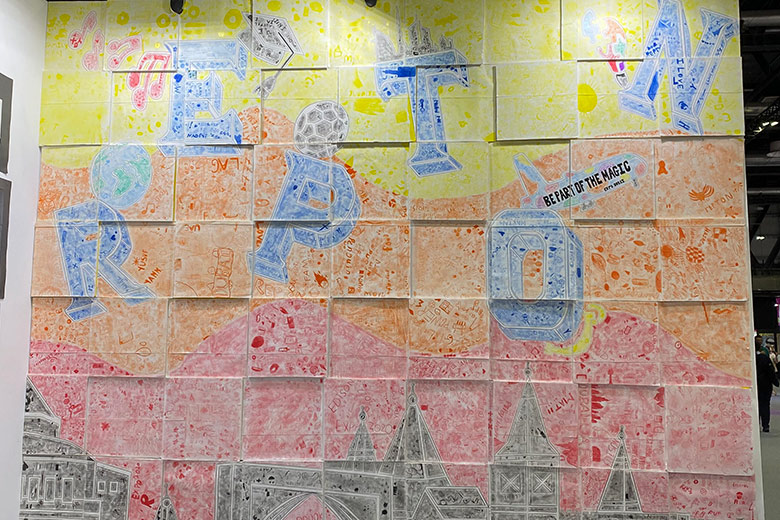 Building on Repton Al Barsha's recent Year 3 Stone Age lesson, which explored ancient cave paintings of printed hands, the Junior School students from Year 1 to Year 5, created a piece of hand-shaped artwork titled 'Lend a Hand'. The art piece took inspiration from Islamic artist Siddiqa Juma, who invites people to add fingerprints or brush strokes to her work, symbolizing that we are all individuals and all of us are unique; however, we are united as one.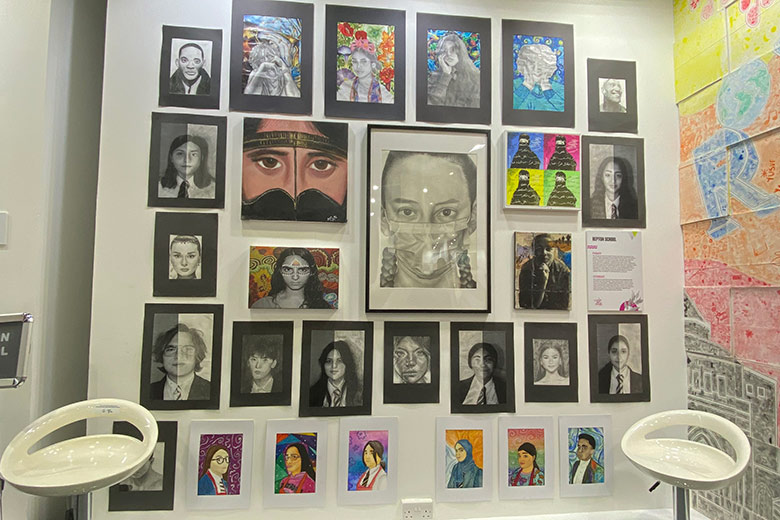 ---
Eight hundred and forty Junior School students from Year 1 – Year 6 from Repton Dubai uniquely expressed their identity
---
Eight hundred and forty Junior School students from Year 1 – Year 6 from Repton Dubai expressed their identity incorporating words and pictures within a specific colour, using vibrant shades of colouring pencils to create a silhouette that represents the identity of Repton Dubai and their cohort. The vivid artwork celebrates music, diversity of cultures, the individuality of every child, high achievement in academics, embracing the UAE culture, innovation and new technology alongside Expo and creating a happy and safe environment.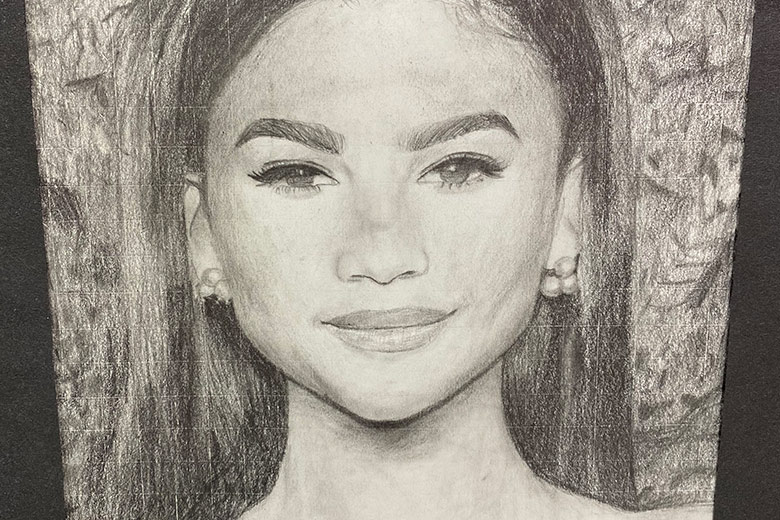 In keeping with this year's theme of Identity, students from Year 7 – Year 13 from Repton Dubai created works of self-portraits to express, explore and question different ideas about their identity. Influenced by various classic and contemporary artists and art movements, students portrayed in their displayed works the impact of living under stressful circumstances over the past couple of years.
#ReptonDXBCommunity #ReptonDxbProud #BritishSchoolDhabi #ReptonABCommunity #WAD2022 #WorldArtDubai