Repton Al Barsha's successful student-developed games, Detention Disaster and Christmas Rescue have received an overwhelming response since their launch in 2022, featuring among the top three most popular games on the Fairside Stories application. Players spent twice as long on Christmas Rescue than on any other game and each player played the game twice.
Building on students' interest in game design, Repton Al Barsha is working with the expert team at Bigfatpheonix Interactive to take its game development offering to the next level. It has launched a two-phase workshop as part of the curriculum, to explore computing concepts that include variables, loops, and 'if-then-else' conditionals in games such as Minecraft, FIFA, Fortnite, and Fairside Stories.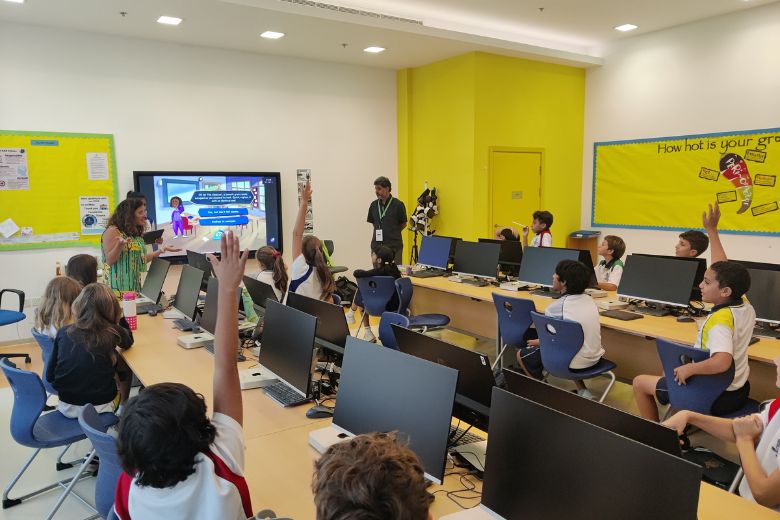 ---
Repton Al Barsha integrates fundamentals of game development, database and content management systems into its dynamic curriculum
---
In the first phase, digital leaders at Repton Al Barsha from Year 4 through Year 6 engaged in a week-long game development course where their hard work and enthusiasm resulted in the successful launch of Detention Disaster on the Fairside Stories application. The ethical decision-making skills mobile game has risen in popularity across 15 countries in the world with 71% of players choosing to play the game by making the 'right' decisions. Students gained key social-emotional and game-designing skills, including identifying and understanding the challenges faced when implementing a game's design and how to overcome them during the planning stages.
"As an Apple Distinguished School, we are continuously working on innovative concepts to equip students with crucial skills for an increasingly digitised world. The game development workshops were a resounding success amongst our students, and we are delighted to be working with Bigfatphoenix Interactive to complement our dynamic curriculum. Through the programme, students can enhance their digital skills in new and creative ways, while developing valuable traits applicable beyond the classroom, through exercises in team-building, project planning and decision-making," commented Gillian Hammond, Principal at Repton Al Barsha.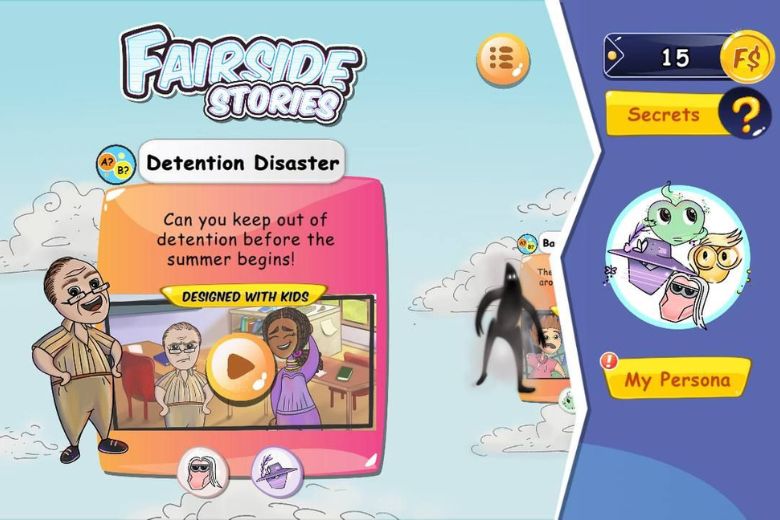 ---
The successful Reptonian-developed games, 'Detention Disaster' and 'Christmas Rescue' both feature among the top three games on the Fairside Stories application
---
During the second phase, the entire Repton Al Barsha student community from Years 4, 5 and 6 were excited to create real-world connections between coding concepts and popular games, developing a working understanding of how to use the Scratch coding platform. As part of the six-week programme, students used Scratch to apply the coding concepts learned over the first three weeks and co-design games for the studio's game-sharing platform, Fairside Stories.
"Working with the kids at Repton Al-Barsha was an absolute dream. They are remarkably creative, insightful and energetic. The students are also really disciplined and organised, but still have a great sense of fun, which makes them a pleasure to work with. I think we learned as much from them as they learned from us," says Mourvi Sharma, co-founder at Bigfatphoenix Interactive.
---
Over the Christmas period, Christmas Rescue was the most played game across the whole application.
---
Like Detention Disaster and Christmas Rescue, the games developed by the students at the end of the programme will be featured on the Fairside Stories mobile application with their names credited. Detention Disaster and Christmas Rescue are currently available for download on the Google Play Store and iOS, for kids worldwide to play and learn.
For further information on Repton Al Barsha's innovative teaching methodologies, please visit Repton Al Barsha.
To learn more about Bigfatphoenix Interactive's creative games, please visit: Bigfatphoenix.
Google Playstore – Fairside Stories – Brain Games
iOS – Fairside Games
For more articles about Repton Al Barsha click here.