Nickelodeon, the number-one entertainment brand for kids, and Pirates Surf Rescue have once again teamed up in the Middle East to celebrate Earth Day in Dubai. The activation brought together kids and families at Kite Beach, Dubai, for an enlightening morning filled with exciting activities to inspire students to make a difference.
Earth Day is an annual event that honours the achievements of the environmental movement and raises awareness of the need to protect Earth's natural resources for future generations. This year, Nickelodeon Arabia and Pirates Surf Rescue hosted a fun and educational event for kids and families to learn new ways of how everyone can contribute to protecting the planet. Marine biologist Ayesha Bobat led an exciting workshop for the kids where they learned how to set up a hydroponics garden and grow plants using a water-based nutrient solution in repurposed plastic bottles. This method of farming has many benefits, including a smaller footprint, less water usage, and less need for pesticides and herbicides.
---
In keeping with its dedication to sustainability, the number-one entertainment brand for kids joins forces with Pirates Surf Rescue for the second time
---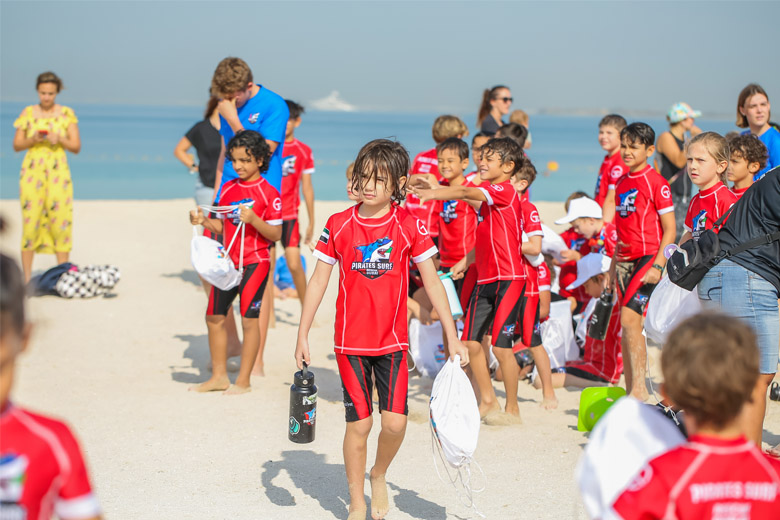 Ayesha spent the morning enlightening the young audience with facts and advice on how they can do their part to protect the planet, whether it be by planting a tree, sorting trash at home or turning biodegradable waste into compost, conserving energy by turning off lights when leaving a room, giving away gently used items, or even ditching the car in favour of a bike or foot travel.
Tracey Grant, Country Manager & Vice President – MENA at Paramount, said, "Our renewed collaboration with Pirates Surf Rescue provides a dynamic setting in which young people could explore creative approaches to environmental protection. Environmental, social, and governance (ESG) strategy is essential to Paramount's success, and the company is deeply dedicated to protecting the planet's future. Through exciting and original techniques, we always look forward to enlisting the support of our fans in our mission to rescue the Earth and to sustain momentum for the UAE's Year of Sustainability."
---
Kids learn to construct a Hydroponics Garden in an educational workshop led by Marine Biologist Ayesha Bobat at Kite Beach, Dubai
---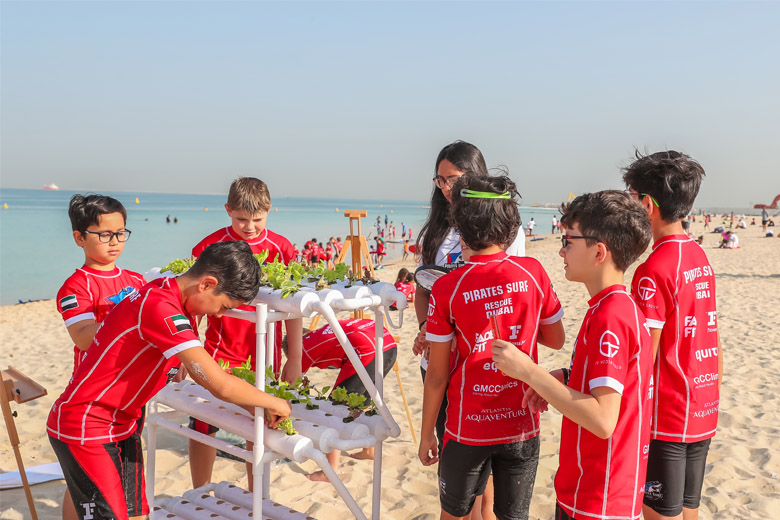 The event also hosted Nathaniel Alapide, a Filipino artist who creates sand art murals on the shorelines of Dubai, to creatively draw down the partnership logo between Nickelodeon and Pirate Surf Rescue.
Paramount is dedicated to minimising its environmental impact and using its platform to inspire others to take similar action. Its partnership with Pirates Surf Rescue is a testament to the company's commitment to educating future generations and promoting environmental awareness.
To read more from Nickelodeon