A new mental health app, Tell Dovie, has launched giving educators a proactive, digital solution to support children aged between 6-11 in school. In line with KHDA's Well-being Framework, it offers a range of features, such as journaling and mood tracking to help children regulate their emotions and improve learning behaviour.
The app's Calming Journal lets children take time out to reflect, rewind, and renew when a challenging situation occurs. They can record how they feel, the outcome of their choices and how to make things better. This feature teaches accountability, enabling children to understand how their actions impact themselves and others, thereby reducing disruption in the classroom.
In addition, Tell Dovie has a Growth Mindset Station and an Affirmation Station, empowering children to boost their self-confidence, particularly before tests or lessons they find difficult.
---
Tell Dovie has been designed by The SEL Hub, run by educator Sherri Samuel
---
Recognising that teachers have a lot of admin to juggle, the app offers a personalised platform for each child making it simple to identify their unique needs and craft intervention plans. Individual data is collected and displayed on the dashboard, effectively encouraging well-being practices without burdening teaching staff.
Sherri Samuel, Primary Educator and Founder of children's well-being company, The SEL Hub, explains: "Mental health problems among children and adolescents are on the rise, and as teachers we see the impact daily. In today's fast-paced world, young people require a strong foundation in social-emotional learning, however, there are not enough tools available for teachers to offer adequate support.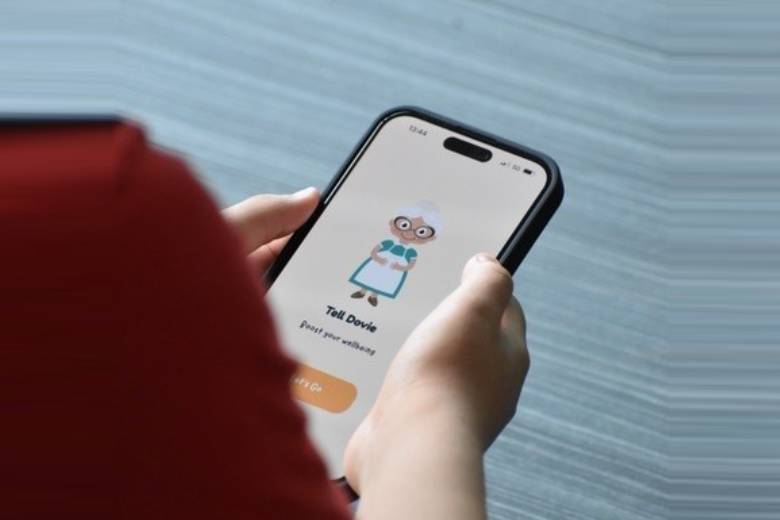 ---
"Just as we have first-aid kits for physical injuries, we need access to mental health first-aid tools for prevention."
---
"My own brother grappled with emotional self-regulation since childhood. These challenges persisted into his adult life, causing him to emotionally withdraw when he experienced anything other than happiness, ultimately leading to his tragic suicide at the age of 22. I firmly believe that if our family and the education system had access to the right tools and services, his suicide could have been prevented. Just as we have first-aid kits for physical injuries, we need access to mental health first-aid tools for prevention."
Tell Dovie has three levels of access: administration, class teacher, and student. Schools pay a yearly registration fee of 1,000 AED, which is applied after the free three-month trial period.
In addition to the schools app, The SEL Hub also provides monthly workshops for parents and children, well-being subscription boxes, and journals to be used at home.
Follow The SEL Hub and Tell Dovie on social media