Middlesex University Dubai recently inaugurated its campus expansion at Dubai Knowledge Park (DKP), furthering its commitment to enhancing the quality of higher education in the UAE. We spoke to Dr Cedwyn Fernandes, Pro-Vice Chancellor of Middlesex University and Director of Middlesex University Dubai, to ask him about the expanded campus, its facilities, the success of the university, and the higher education sector in general.
EdUAE: Why was the decision taken to expand the campus?
Dr Cedwyn Fernandes: The campus expansion builds on 18 years of achievements and innovation in providing a quality UK degree within the UAE. The past few years have been particularly successful. We received a 5-star KHDA rating recognising our world-class reputation and academic excellence in 2020 and then again in 2022, and have been recognised by KHDA as Dubai's largest UK university for the past two consecutive years.
With our growing student body, the need to expand our facilities and ensure they are innovative and provide the latest technology, equipment and software for our wide range of programmes has always been part of our growth plan. If we are to continue to be the international university of choice for the region's future innovators and industry leaders, we knew the campus expansion was pivotal to our continued success.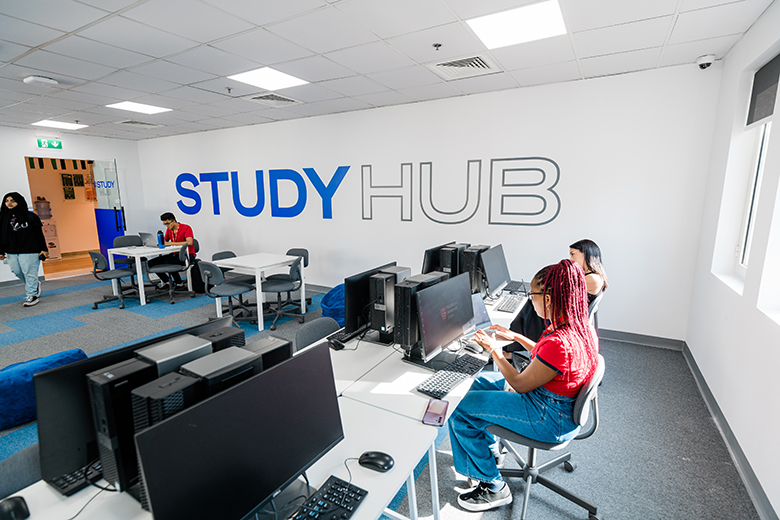 EdUAE: Can you talk about the design of the campus?
CF: The campus was designed with our students' needs in mind, allowing us to provide an educational environment that contains everything they need to prepare themselves for the world of work once they graduate. We, therefore, wanted to ensure that our students have access to the latest technology and software and the best support services and selection of extracurricular activities available.
The expanded facilities aim to redefine the future of the entire university experience, unifying essential student services, academia, and extracurricular activities and catering to the unique requirements of ambitious students launching their careers in the heart of one of the world's most dynamic cities.
The facilities are designed to encourage collaboration, entrepreneurship and academic exploration. For example, the campus expansion adds five fully-equipped computer labs and 20 new classrooms to our Dubai Knowledge Park campus. Students from all programmes can enjoy technology-powered learning spaces, as well as inspiring, contemporary social and fitness spaces that encourage connection. Theatre-style, open lecture halls and areas for both group collaboration and individual silent study cater to all learning and teaching approaches.
These facilities build on the specialist technical labs available across the wider campus for students studying programmes such as IT, Film, Fashion Design, Graphic Design, Data Science, Psychology, Cybersecurity and Robotics. These labs provide exclusive access to the latest software and practical equipment, having been designed in careful collaboration with our industry partners to ensure the education on offer caters to employer demand.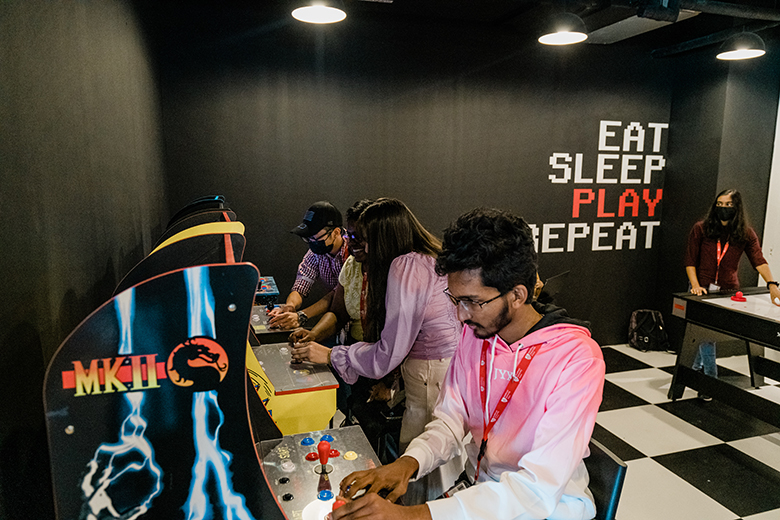 EdUAE: What facilities does the campus offer to students, and is there anything particularly different or surprising that people may notice?
CF: The campus has a vast array of facilities that support both student learning and encourage them to develop themselves professionally and personally. Students come to university to figure out who they are and who they want to be after they graduate – it is our role as educators to empower them to succeed inside and outside the classroom. The facilities reflect this core philosophy.
The facilities are home to a centralised student services hub, which houses the University's extensive support services that serve the needs of all students. Resources include the Careers and Employability Service, which provides career counselling and planning, and the Centre for Academic Success, which facilitates mental health support, health and wellbeing counselling, learning disability support, inclusivity training and academic skills workshops.
The MDX Social Hub is the unique focal point of the Middlesex student experience as a modern, welcoming and relaxing themed space that is centred around promoting student health, wellbeing and connection. The Social Hub has been designed in response to students' feedback about the types of facilities they wished to see on campus.
The Hub boasts an extensive range of facilities, including a fully equipped gym, arcade, music and gaming rooms, industry-grade dance studio, running track, basketball court, DJ booth and more. Many of these spaces are multi-use, supporting the needs of our social clubs, sports teams, faculty and students alike.
In addition, the central University Library is now an expanded, state-of-the-art hub for empowering all students to develop their research skills and complete their assignments with confidence. Students can access an extensive collection of print and digital books, journals, conference papers and more, as well as group and silent study areas and a comfortable, relaxing fiction library. The equipment and furniture chosen for the Library also cater specifically to the needs of students of determination, considering accessibility and mobility.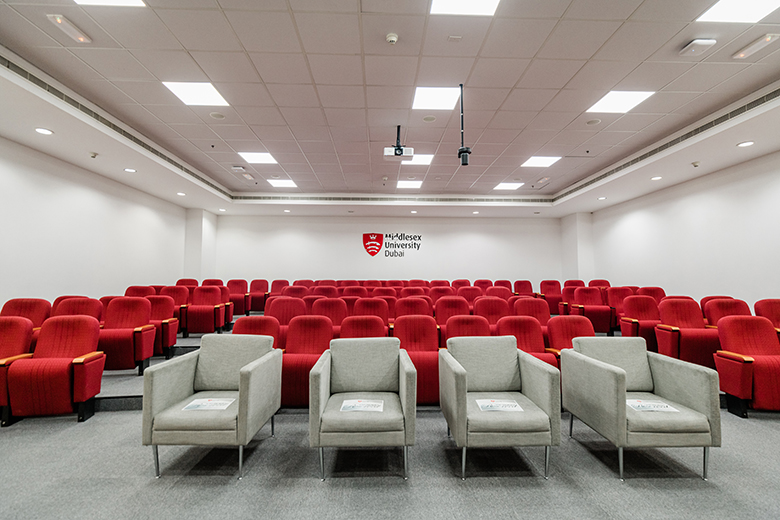 EdUAE: Middlesex University has perhaps been one of the UK's most successful higher education establishments in Dubai; why do you think this is?
CF: We believe our success and continued growth as Dubai's largest UK university is due to the fact we put our students' learning at the heart of everything we do. We are immensely proud to now have 4,500 students from over 118 nationalities studying with us, many of whom come from abroad to study for their affordable UK degrees in Dubai.
We enjoy strong connections with industry, which enable us to empower our students to engage professionally with their chosen field through guest speakers, internships and real-life projects as part of the curriculum.
Our faculty are incredibly supportive, facilitating many of these connections themselves.
For example, our Middlesex students took part in a range of exciting opportunities at GITEX that were designed to help them gain real-world experience. Danish Nihal and Suryakant Sharma, MSc Robotics students, were selected as finalists at the UAE Internet of Things Challenge. Business Information Systems second-year student Muhammed Anas was a GITEX YouthX Unipreneur Ambassador, subsequently being recognised during the GITEX YouthX Awards Ceremony for his contributions to the event's team.
I am proud to say Middlesex University Dubai was recognised as the Best University in Fostering Innovation and Entrepreneurship at the GITEX YouthX Unipreneur Awards 2022. The award was granted in recognition of our Computer Engineering and Informatics Department's commitment to facilitating excellence in STEM research and teaching and learning, and providing opportunities in the field for all Middlesex students to develop entrepreneurial skills that benefit the UAE's tech ecosystem.
Our students' success is our success. These expanded state-of-the-art facilities are part of this commitment to ensuring we provide them with the very best UK education and unrivalled student experience in Dubai.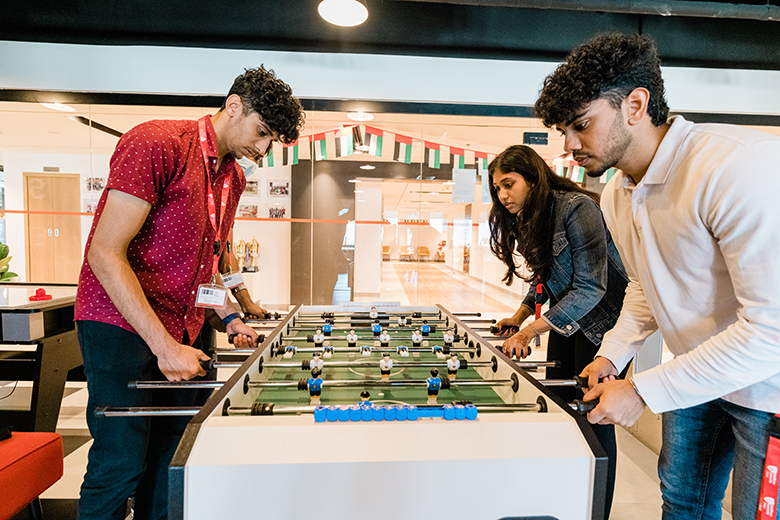 EdUAE: How would you describe the culture at Middlesex University and will the new facilities help to fuel this?
CF: The student culture at Middlesex University Dubai is based on global collaboration and connection and preparing our students to become leaders in their chosen fields. As we are part of a wider university network – with a campus in London and a campus in Mauritius – our students benefit from joining an international community, and when they graduate they join a global network of over 274,000 fellow alumni.
This community helps our students share knowledge, unlock new opportunities, and gain an international edge on the traditional university experience.
For example, Middlesex University Dubai students can transfer their credits abroad from their second undergraduate year to our campuses in the UK or Mauritius, helping them stand out on the global job market, as today's employers covet international experience.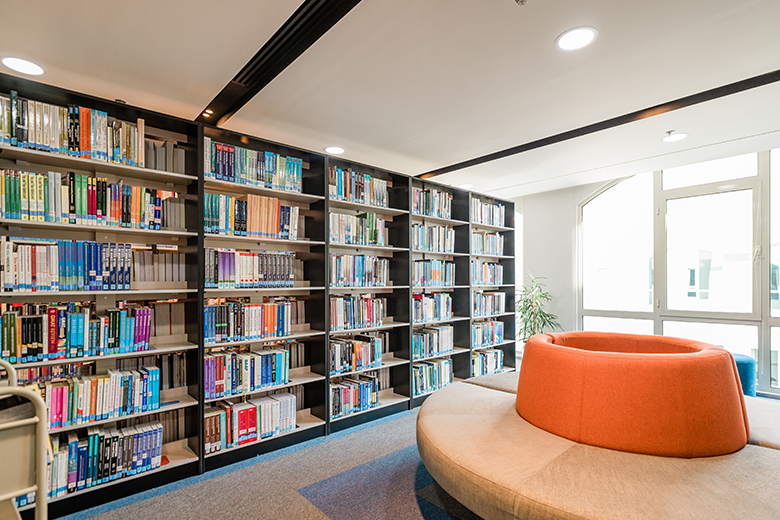 Our inaugural GRADSTOCK Employability Festival 2022 is another example of how our campuses come together in collaboration to benefit all students. Led by our Careers and Employability Services team in partnership with the Middlesex teams in London and Mauritius, we hosted this careers event for our students and recent graduates. The action-packed programme saw 951 attendees engage with 47 leading organisations, including Michael Page, Google, Hilti, PwC, Cognizant, Bayut/Dubizzle and Axiom Telco. A number of global professional bodies such as ACCA, CIPD and IMA also offered career advice and certification opportunities. Some of our alumni even came back to campus to share their stories of professional careers in the creative and media industries.
This was an event that truly highlighted Middlesex University's 'one global university' strategic approach. Students and alumni at our London campus and in Dubai had the opportunity to attend a series of simultaneous employability sessions and MasterClasses across campuses through virtual conferencing.
The new facilities also provide us with learning and social spaces in line with our global philosophy, which allows us to continue to host successful initiatives like this for our students, catering to both their professional and personal goals. For example, during the International Week of Welcome at the start of the academic year, many of our new students came together in the MDX Social Hub to socialise, relax, and try out the sports facilities and arcade games in the welcoming surroundings
The fully equipped Campus Gym also runs weekly training sessions and diverse classes that students can sign up for, to improve both their physical and mental health.
The Dance Studio has also hosted sports sessions and tailored workshops as part of the Dubai Fitness Challenge.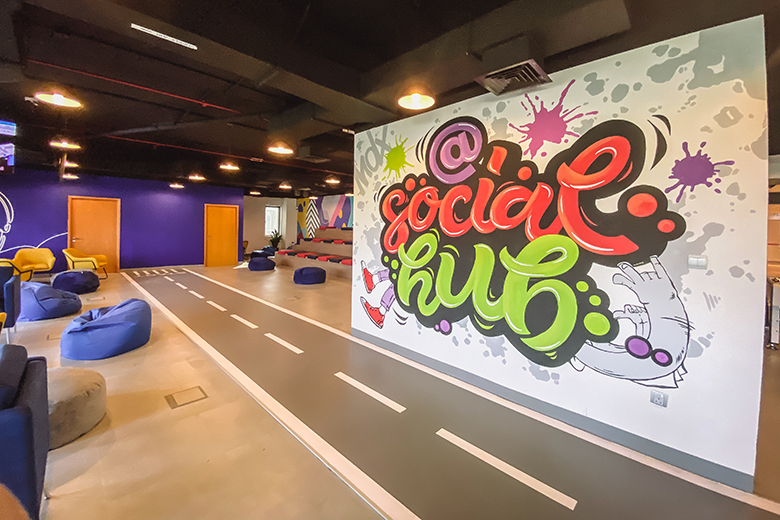 EdUAE: Can you talk about the UAE's education sector in general and its development in the ongoing growth and success of the country?
CF: The UAE's knowledge-based economy is making its impact felt on the world stage, and an unrivalled education ecosystem is at the heart of providing the talent that will achieve the nation's ambitious goals. By creating dedicated business hubs for education such as Dubai International Academic City and Dubai Knowledge Park, international universities like ours have been able to support the youth in the region to pursue their ambitions for their future.
Through initiatives such as the National Strategy for Higher Education 2030, the UAE leadership has indicated its support for the growth of universities in the nation, which has enabled us to thrive, develop, and achieve everything we have done so far.
His Highness Sheikh Mohammed Bin Rashid Al Maktoum, Vice President and Prime Minister of the UAE and Ruler of Dubai, recently said that "education never stops". It is true – we must always continue to learn and improve our knowledge. We encourage all Middlesex University Dubai students to become lifelong learners, in line with these principles.
Middlesex University Dubai
+971 4 367 8100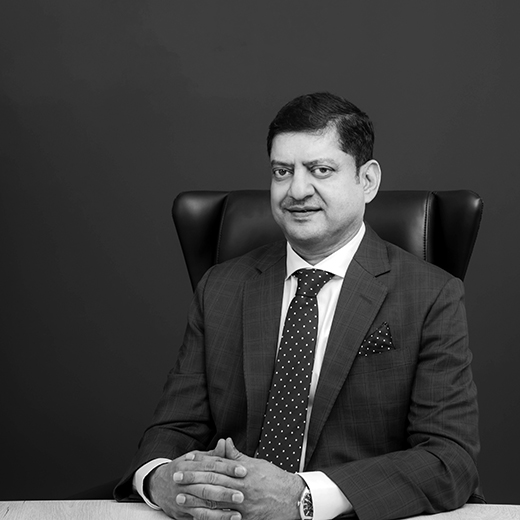 Dr Cedwyn Fernandes is the Pro-Vice Chancellor of Middlesex University and Director of Middlesex University Dubai, with over a decade of experience in higher education in the UAE. He also has experience in the corporate world as an economist with Saudi Arabian Airlines.