Liwa College, at its two campuses in Abu Dhabi and Al Ain, continues to accept new students for the academic year 2023-2024 until September 18. In this regard, Liwa College provides comprehensive and continuous support to students to learn about the criteria and conditions for admission and the required documents. Students can get information either by contacting the call centre, through the website, or by visiting one of its campuses in Abu Dhabi and Al Ain.
The college assured that a dedicated team provides academic guidance to students, helping them learn about the offered majors and programs. These are distributed over more than 25 programs spread across the 5 faculties of Engineering, Medical and Health Sciences, Business Administration, Information Technology, and Media and Public Relations. Moreover, the college provides an advanced infrastructure in accordance with the highest international standards. It includes 35 laboratories as well as an elite of more than 100 faculty members with distinguished academic competencies recruited from prestigious international universities. Such attributes enhance the college's standing and contribute to the improvement of the quality of education in the Emirate of Abu Dhabi in particular, and in the UAE in general.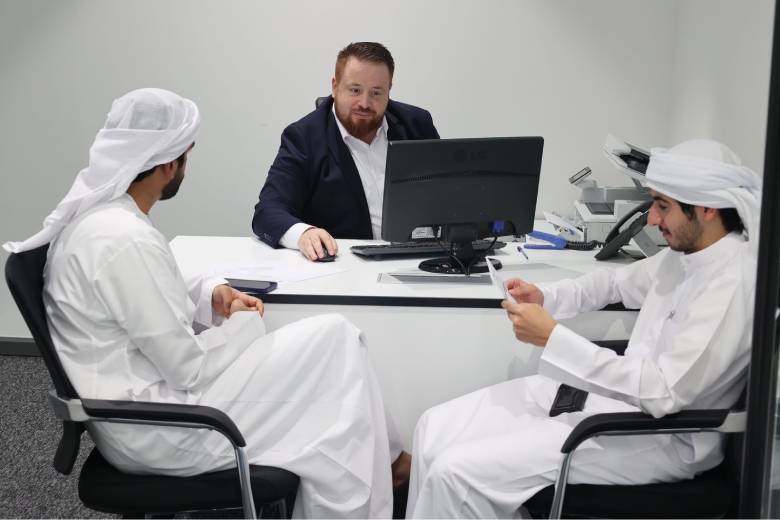 Liwa College indicated that the application process takes place easily and smoothly through the website to which students submit their paperwork. Students can also apply directly by communicating with the college at its two campuses in Abu Dhabi and Al Ain which allows the applicant to learn first-hand about his or her study plan and the promising opportunities associated with it, both in terms of training and employment. The academic advising team introduces students to the academic programs, the courses offered for each of them, and the corresponding study plans. The team also presents criteria for admission and other information needed by the new student throughout the period of registration. Additionally, through contacting the team, students can be provided with information about the scholarship programmes offered by the college which include 7 categories of specialised scholarships.
To read more from Liwa College