The value of arts in schools has long been a source of controversy. While some believe it is trivial in comparison with common core and stem-focused subjects, others contend that the arts have intrinsic value for both education and everyday life. Education UAE was delighted to discuss this, and other important topics, with David Cook, Chief Education Officer of Excella and Headmaster at Repton Dubai.
"Yes, the arts are being taken more seriously, but your question is still valid," David begins. "There is a prescriptive curriculum and most schools in the world will prioritise maths, English, the sciences, and a language. And of course, here in the UAE, they have also added Arabic, which is compulsory. So, if you're not careful, the arts, what people sometimes call the creative subjects, can get squeezed."
This concerns many people, because the benefits of arts education have been thoroughly researched, and the conclusion is that the arts can teach life skills, inspire students, and allow them to experience the world in a different way.
But as David explains, schools are aware of the importance of the arts and take positive steps to ensure that they remain an essential aspect of the curriculum: "One of the big things we discuss with parents is whether we are producing young people who are consumers or young people who are creatives. Employers tell us that they want creatives. In other words, they want people who are critical thinkers, problem solvers, and collaborators who can create. Therefore, subjects like art, design, coding, and music, which are all by their very nature creative subjects, lend themselves to problem-solving, working in groups, and creativity. So good schools right across the world ensure that there is still a place in the curriculum for all of those subjects."
Becoming Connected
Naturally, many youngers want to emulate their favourite musicians and artists, and this is a good thing, it instils a passion within them. However, not everyone can become a Taylor Swift, Ed Sheeran, or Khatia Buniatishvili, so do schools need to manage expectations too?
"They do, yes, but it effectively comes down to – and schools do ask this question – at what stage do you allow students to specialise?" David continues. "If you think about traditional schools, they would probably stop art in the second or third form of senior school. At Repton, though, we insist on keeping a broad education for as long as possible.
Consequently, art, music, design, coding, and digital studies are compulsory for as long as possible, certainly into Year 8 and Year 9. The reason for this is that to create real interest in these subjects, you have to spend a little time with them: how do you know you're going to enjoy art if you have never experienced it; how do you know you going to delight in music unless you've studied it. So, it's about a broad curriculum, keeping it compulsory for a little longer."
Although it is challenging to carve out a successful career in the arts, it is more than possible with talent, desire, and a lot of hard work. So, if a school sees that talent in a student, how do they go about encouraging them?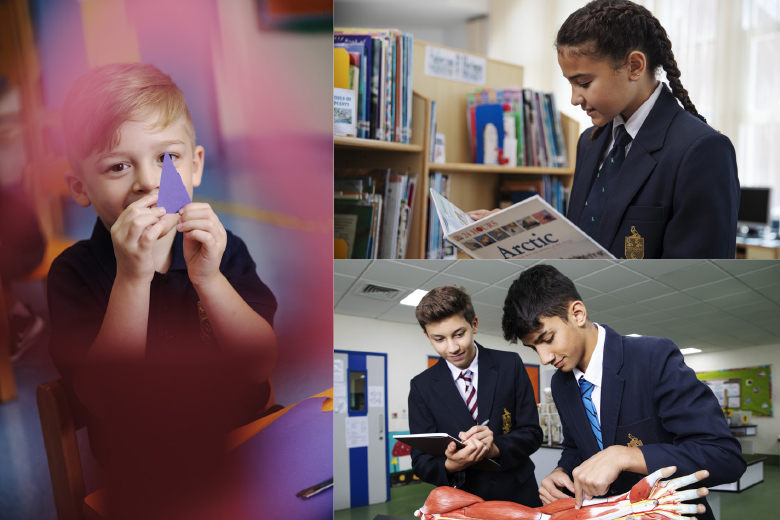 ---
"Schools are aware of the importance of the arts and take positive steps to ensure that they remain an essential aspect of the curriculum"
---
"Good schools have got subject specialists, and if you have good subject specialists you have passionate people running the departments. But at Repton, we also encourage these specialists to become connected. What I mean by this is not just connecting with other schools but with other organisations. When I was the Headmaster of Merchant Taylors School in Liverpool in the UK, for instance, I ensured that music teachers were connected to the Royal Liverpool Philharmonic Orchestra and art teachers had a relationship with Tate Liverpool. We do the same in Dubai.
There's Alserkal, the forward-thinking arts and cultural enterprise based here, and our art department is connected to that. That's just one example, but the mark of a good specialist is not just teaching the subject. They also have to produce opportunities outside of school, and they can only do that if they are connected," David says.
Everyone Participates
Sports can be described as another 'non-traditional' pathway, with Repton having a fine tradition of encouraging psychical health and wellness. As David explains, though, it's not all about winning. "Playing sports should be important at all schools, particularly after coming out of a pandemic that has kept everyone couped up inside, spending far too much time communicating via screens and not enough time expending a little bit of pent-up energy.
"The key reason we do sport at Repton is not to win or compete; the main function is to participate and promote a healthy lifestyle. Most adults stop playing competitive sports by the time they get to university. But the question is, are they still active in their 20s, 30s, and 40s? Are they still reasonably healthy? That's why I say to my sports heads, the test is not whether the school wins trophies, it's whether the students are still active at the age of 30."
---
"Good schools have got subject specialists, and if you have good subject specialists you have passionate people running the departments"
---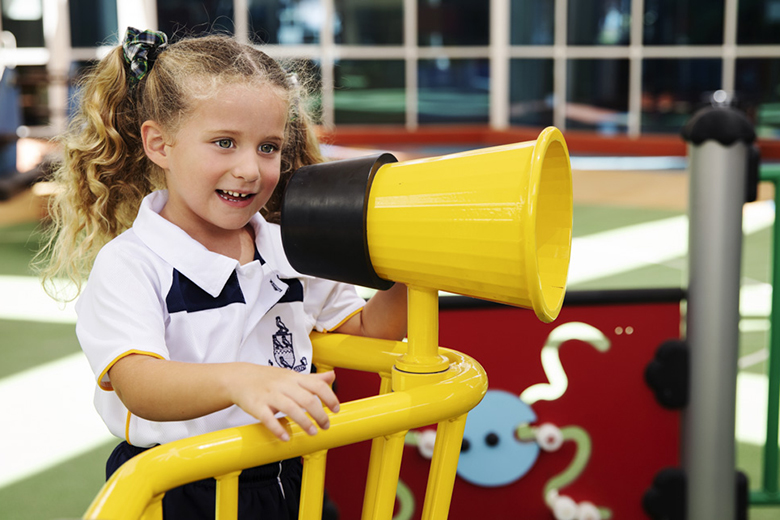 This is certainly a common-sense approach, not only for future health but also because not all youngsters enjoy or are good at sports, so pushing them to be competitive can be counter-productive. "That's correct," David continues, "sports are important and for some people, they are the most important thing. But at Repton, we've got a sort of hierarchy of what we do in sports and number one is participation, which is why we do something called inter-house.
"Every single pupil is in one of the eight houses – it's based on Repton UK – and every pupil competes a dozen times against seven other houses, not just in sports competitions but in arts and photography, debating, and many other subjects. This is because we want to give maximum participation to everyone. The best 15% will play netball, football, rugby, or cricket for the school, but we want 100% to participate."
As with the arts, Repton has links with sports organisations outside of school, such as the Exiles and Hurricanes rugby clubs and the ICC (International Cricket Council), which has its headquarters in Dubai. It's one big holistic approach to ensuring that young people can, if they wish to and have the ability, excel in their chosen sport or simply stay fit and healthy, while also having some fun.
Preparing for Jobs that Don't Yet Exist
Raise your hand if you've heard this before: After finishing their education, students will apply for and take jobs that don't yet exist. It all sounds a bit counter-intuitive, doesn't it? How can you prepare someone for something that doesn't exist? David explains that it's not so much about 'individual jobs' but more about skills that will be in demand across most industries, and which schools can and do teach.
"When talking about preparing for careers that don't yet exist, people use phrases such as independent thinking, critical thinking, the ability to communicate, and digital skills. In fact, many of these jobs are and will be digital. So, for instance, a good example would be a Tik-Tok influencer or a drone controller, or a telecommunication physician, where you are doing online medical stuff. A lot of it is digital and schools have got to make sure that students have the digital infrastructure. That's why schools now teach computing or digital studies rather than ITC, as students want to learn how to make an animated film, create a PowerPoint presentation, or use social media effectively.
---
"The key reason we do sport at Repton is not to win or compete; the main function is to participate and promote a healthy lifestyle"
---
"I must admit, I'm a bit traditional too, believing that while we need all of these modern technology-based skills, we also need to teach the basics. For example, a number of the top colleges, such as Imperial College London and MIT, and we've been sending young people to both for years, want students to have really good maths and physics. And at Repton, we do something called a computer coding club. So we've got youngsters who love coding, and if their maths and physics are good, they have the building blocks in place for a successful higher education and subsequent career if that is their chosen pathway."
There is no doubt that traditional, time-honoured skills will always be important, no matter how fast technology continues to accelerate and change the world around us. "At some stage, each youngster needs to dissect a frog, or you have the horrendous experience of watching a frog being dissected on an interactive whiteboard. Frankly, you might as well watch that on YouTube at home. Where's the learning in that?" David says. "So, the doing, getting your hands-on learning is what's important, that's why all of our science lessons at Repton are practical.
"It's vital that it isn't just kids watching videos. Unfortunately, a lot of science is taught like that in schools nowadays. Instead, kids should be dissecting sheep's eyeballs and titrating liquid rather than watching a tutorial of someone else doing it. You can watch someone making a table on a video, or you can get hold of a plane and gouge some stuff in the wood and learn how to do it and how not to do it. I do think that good schools, and we're lucky we have the resources at Repton, should get students into a design engineering workshop – we've still got drills and lathes here. We have some quite traditional methods, but then we enhance them, asking what can technology do, such as computer-aided design and 3D printing. So, we still teach those traditional skills, but we then have the facilities to add to them."
---
"It's vital that it isn't just kids watching videos"
---
Allowing Children to Become Bored
Most children grow up mentally healthy, but surveys suggest that more children and young people have problems with their mental health. Some experts suggest that this could partly derive from being under too much pressure to succeed, which can lead to a range of symptoms, from reduced self-esteem and anxiety to sleep issues. It's also worth remembering that piling the pressure on can lead to a student not wishing to participate at all; the pleasure can be taken out of the entire activity.
"Whenever people talk about the mental health crisis, there's no real agreement about why it's happening, but they do think there are some common factors. Parents can, for instance, if they're not careful, translate anxiety onto their kids." Camilla Cavendish, Senior Fellow at Harvard University and former Director of Policy for British Prime Minister David Cameron, talks about the 'benign neglect' of our generation of parents, saying that you have to go through boredom into imagination, which I thought was a really interesting idea. You've got to allow children to be bored so that they then have to use their imagination. "With modern parenting, if you're not careful, kids leave school at the end of the day, then straight to Kumon Maths, and then to guitar practice. Basically, the youngster's play is being organised and I think that can create a lot of anxiety.
"I also think that social media and the whole selfie way of having to look great all the time can become toxic. A lot of social media and overuse of screen time are not helpful for children and there are age recommendations that most parents, sadly, ignore.
So, I think social media is both brilliant and a curse."
Mozart and Mountains
Melvyn Bragg, the English broadcaster, author, and parliamentarian, once wrote a book entitled '12 Books that Changed the World: How Words and Wisdom have Changed our Lives', and to conclude, we wondered how not only books but also the other arts, as well as sports, have shaped David Cook's life?
"Hugely," David responds instantly. "I'm not a great musician, I've played a bit of clarinet, but classical music really moves me. It was my head of music when I was at school who instilled that love into me – basically, good teachers, whatever they do, can instil a passion for their subject and make the enjoyment of it infectious. You can be infectious as a teacher and pass on your enthusiasm to children, and that's why, sometimes, if I'm listening to Mozart or some other wonderful music, it's off-the-scale brilliant!
"I have a love of reading too, and I like climbing mountains, which I also got from a great guy who taught us Duke of Edinburgh, who took us, 13,14, 15-year-olds, up into the mountains. So, I got my love of mountains from school and I got my love of music from school, and those have been two good places for me to go when I need not just relaxation but inspiration."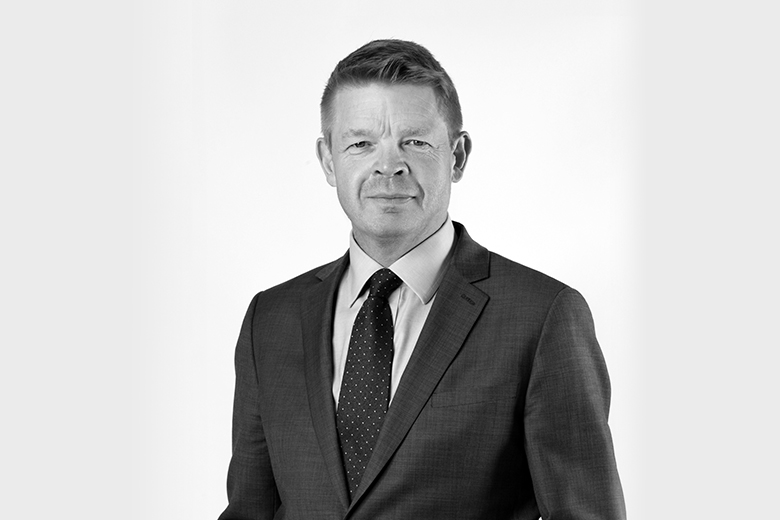 David Cook, Headmaster at Repton Dubai and Chief Executive Officer for the Repton Family of Schools in the UAE, has trained at the Royal Military Academy, Sandhurst and holds a BA (Hons) in History and an MA in Victorian Literature and History from Birkbeck College, University of London.
Repton School Dubai
+971 4 426 9393