GESS Dubai, the Middle East's biggest education conference and exhibition, concluded its 15th edition with a bang, having welcomed thousands of guests, over 300 sponsors and exhibitors, and 200+ speakers over its three-day run. Included in the celebrations was news of the launch of Education Saudi, the new stablemate of Education UAE, which was present at GESS, represented by Partner and Media Director, Laura Wojciechowski.
"We are thrilled to be launching this new publication in Saudi Arabia. With so much construction and development going on at the present time, the Kingdom is seeing an influx of highly skilled ex-pats who are arriving, of course, with their children. This means finding suitable new schools and we will be there to assist parents with vital data and intelligence on all of the leading international schools so that they can make better-informed choices. The success and popularity of Education UAE and the years of listening to parents and Educators has allowed us at tpg media to refine the platform to give the reader what they want and the Saudi Education sector is now the beneficiary"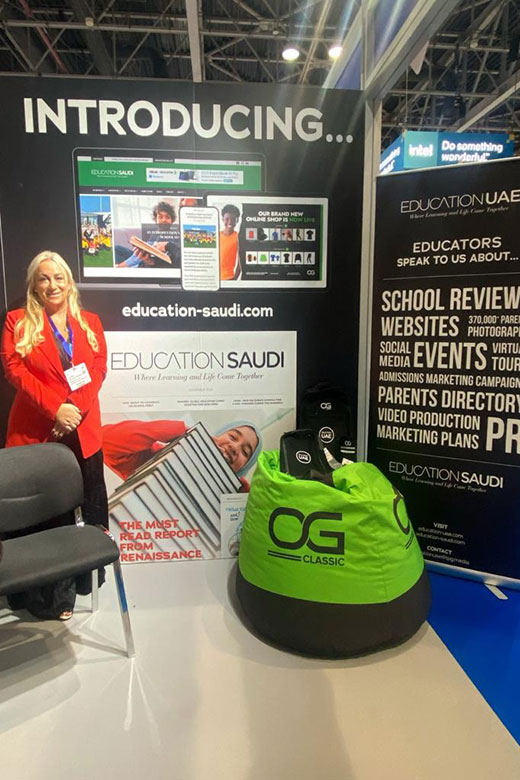 ---
Education Saudi will cover the whole gamut of the education world in the Kingdom.
---
Education Saudi will cover the whole gamut of the education world, from early years through to university, with news, features, and interviews with leading lights in the industry, all presented in an informative yet easy-to-read and fun manner.
The first issue will be out in 2023 with the online soft launch out now at www.education-saudi.com.