Monday 13 March marks the beginning of Dubai Inspires, an exciting and ground-breaking tour of Dubai schools by UK headteachers. Developed by British school consultancy services provider RSAcademics in cooperation with select Dubai schools and with the support of Dubai's Knowledge & Human Development Authority (KHDA), the aim of the Dubai Inspires programme is for UK Headteachers to be inspired by, and learn from, some of the most pioneering and interesting schools in the world, located in the innovative international hub of Dubai. Delegates will make new connections and gain exposure to new ideas, expanding their frame of reference as they plan for the future of their own schools back home.
Julie Robinson, CEO of the Independent Schools Council (UK) said: "I am delighted to be part of the RS Academics 'Dubai Inspires' educational research trip, joining a group of UK educators to research and experience top Dubai schools. Our trip offers valuable insight into the UAE education system and we are grateful to be hosted by a range of institutions."
---
''Our pupils live in a deeply interconnected world, and that we want them to be a force for good as responsible global citizens''
---
The delegation comprises nine Heads of independent schools, one CEO of a large multi-academy trust, and one senior figure with a UK sector-wide remit. The tour is planned across four days, with two to three school visits per day, concluding with a symposium at Deira International School, attended by representatives from each of the host schools, leaders from other Dubai schools, as well as others with a sector-wide perspective. It provides an opportunity to share observations and discuss the main learning points from the visit.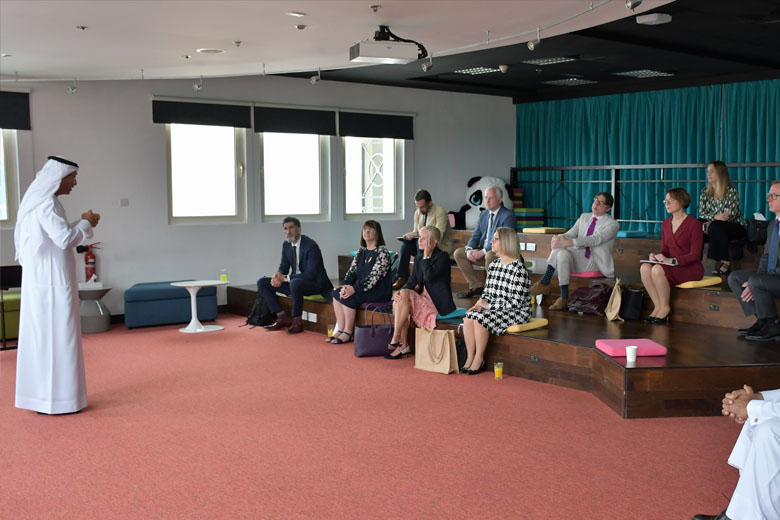 Richard Nicholson, Foundation Principal at Warwick Schools Foundation said: "We know that our pupils live in a deeply interconnected world, and that we want them to be a force for good as responsible global citizens. This research trip is a unique opportunity to see how schools in the important educational centre of Dubai are developing innovative programmes to enable their pupils to make the most of their gifts and talents. I am sure there will be much to learn and a great deal to share."
Dr Abdulla Al Karam, Director General, Knowledge and Human Development Authority (KHDA) said: "British schools have made a great contribution to education in Dubai – they are known for their expertise and quality, while they are further enhanced by the diversity of the community and our global, future-focused approach to education. We welcome our British friends to Dubai, and look forward to working together as we continue building a world-class education sector."
The UK delegates consisted of:
Bedford School – James Hodgson
Berkhamsted School – Richard Backhouse
Holme Grange, Berkshire – Claire Robinson
Independent Schools Council (ISC) – Julie Conder-Robinson
Kingston Grammar School – Stephen Lehec
Prince Albert Community Trust – Sajid Gulzar
Stamford Endowed Schools – Will Phelan
Surbiton High School – Rebecca Glover
Uppingham School – Dr Richard Maloney
Warwick Schools Foundation – Richard Nicholson
Withington Girls School – Sarah Haslam
Dubai schools hosts were selected according to their ability to offer different focus areas and interesting perspectives.
The Dubai schools were:
Arbor School
Brighton College Dubai
Deira International School
Dubai College
Jumeirah Primary School & Jumeirah College
Kings Dubai
Nord Anglia School Dubai
Repton School Dubai
Sunmarke School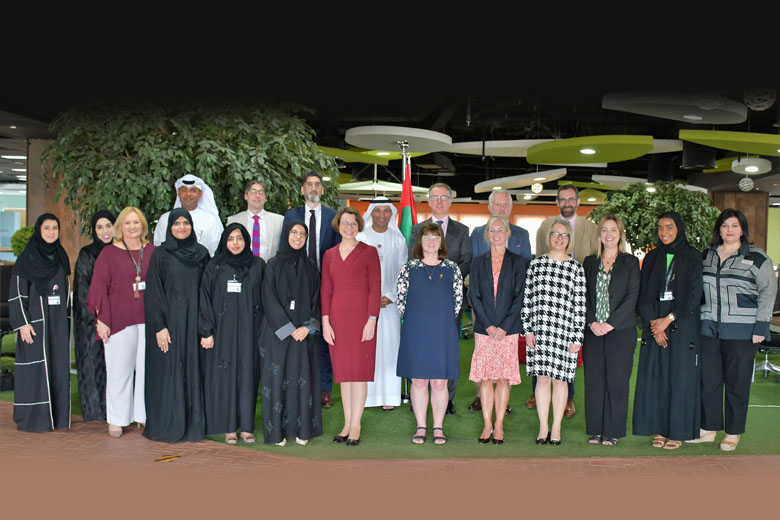 RSAcademics' CEO and Founder Russell Speirs, who has led on the development of the the programme, said: "Dubai Inspires is a trip that I have been dreaming of organising ever since my first visit to the emirate in 2016. I expect my first reaction to what I saw and heard was similar to many people's and can be summed up in a single word: "wow!" The energy, ambition, vision and pace of change were, and still are, simply incredible. And I noticed how the kaleidoscope of people and the rapid growth of Dubai inspired a continuous buzz of conversation inside schools about innovation and inclusion that I hadn't encountered before.
''I have been back to Dubai frequently since 2016. Through our Governor training, our study entitled "How and why families choose schools in Dubai" and our management consultancy and leadership appointments work, my colleagues and I have made many good friends and learned much. We now want to help clients and friends in the U.K. do the same. Dubai Inspires is an opportunity for educational leaders in the U.K. to have their imagination expanded, their points of reference widened, and their professional networks enriched.
---
The aim of the Dubai Inspires programme is for UK Headteachers to be inspired by, and learn from, some of the most pioneering and interesting schools in the world
---
''They will meet school leaders, talk to students and teachers and learn about the culture, systems and structures which underpin the development of schools here. When we all return to the U.K. our experience in Dubai will shape and stimulate our thinking. I am grateful to our guests from the U.K. for "throwing their hat over the wall" and having the curiosity, open minds and humility to make this trip a success. I am grateful to our school hosts for the warm welcome I know we will receive. And I should like to thank KHDA for being so encouraging of this adventure and for hosting our first visit at the start of our week."
To learn more about RSAcademics, please follow the link below: