Fairgreen International School is pleased to announce the recent visit, on Monday 30 January, of renowned primatologist and conservationist, Dr Jane Goodall DBE.
The visit was a part of 'Let's Talk', an educational roundtable event organised by Dr Goodall's Roots & Shoots UAE organisation, where student delegates from 13 schools across the UAE gathered to discuss topics related to environmental education and sustainability.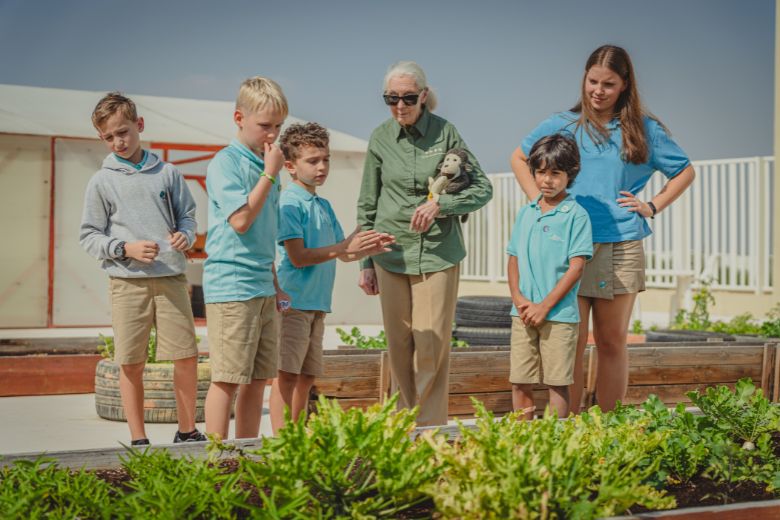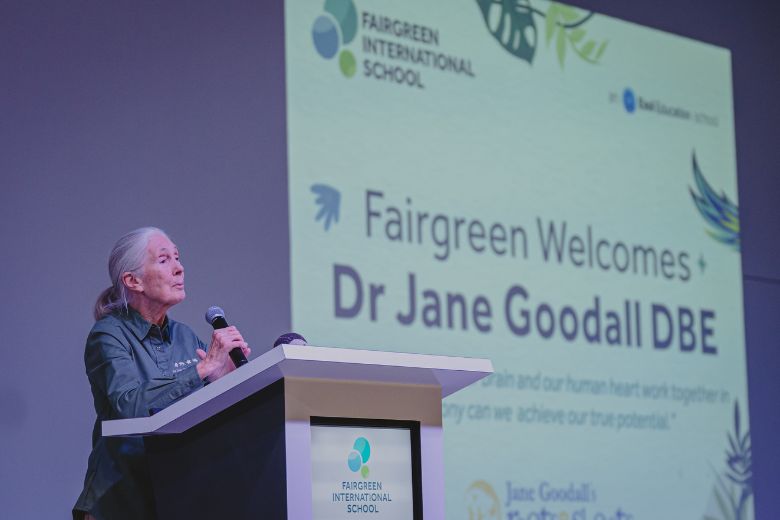 ---
"Hope is about action. Can we reach that star? Yes!"
---
In the afternoon, Dr Goodall was introduced to the Student Council and Eco Council at Fairgreen, and staff and families gathered to witness her unveiling of the Goodall Block, instituted to honour her prolific contributions towards environmental conservation and sustainability. The students then gave Dr Goodall a tour of the school, showcasing the sustainable projects they are working on, including the rooftop garden and the biodome. Dr Goodall then gave a captivating and inspiring talk to the Fairgreen community at the SEE Institute, sharing her life story, giving advice to the younger generation, and encouraging everyone to make a positive impact on the environment.
Dr Goodall shared an important reminder: "When you find yourself in a very long and very dark tunnel, and right at the end see a little star shining, that star is called 'hope'. But we don't sit and say 'I wish that hope will come to us'. No! We have to roll up our sleeves, climb over, crawl under, and work our way around all the obstacles that lie between us and that star. Hope is about action. Can we reach that star? Yes!"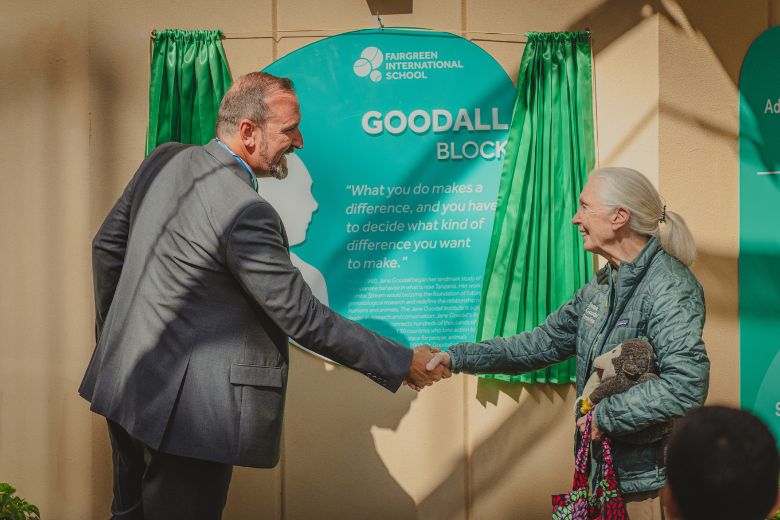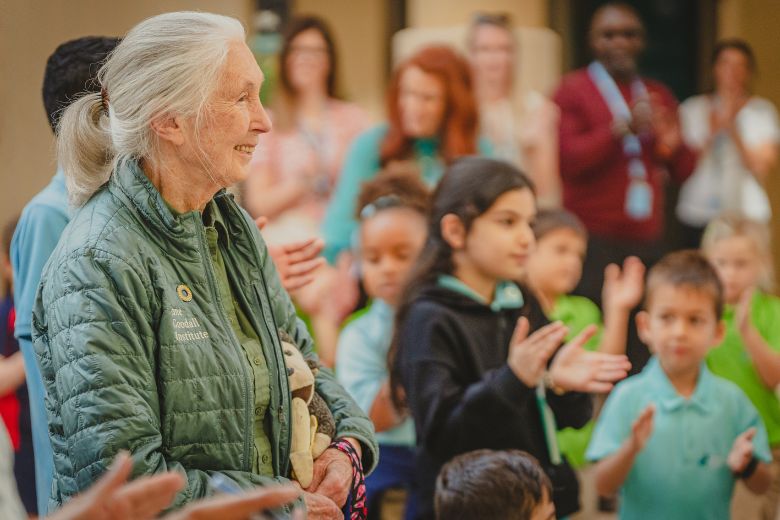 The inspiring visit energised students and staff around Fairgreen's core mission of education, which embraces sustainability in all its forms. "We are proud to have had Dr Jane Goodall visit our school and be a part of her Roots & Shoots programme. This was a once-in-a-lifetime experience for our students and community, and we are grateful for the knowledge and inspiration she has shared with us," said Mr Gerber, Primary School Vice Principal, who took an active part in organising the whole event.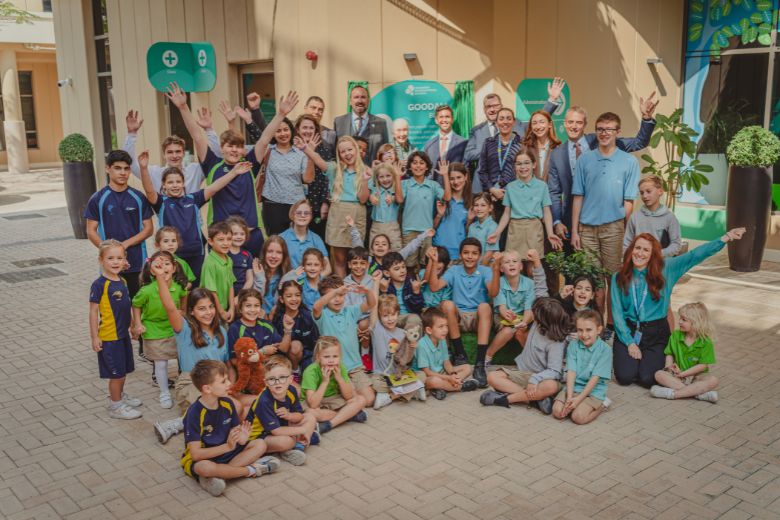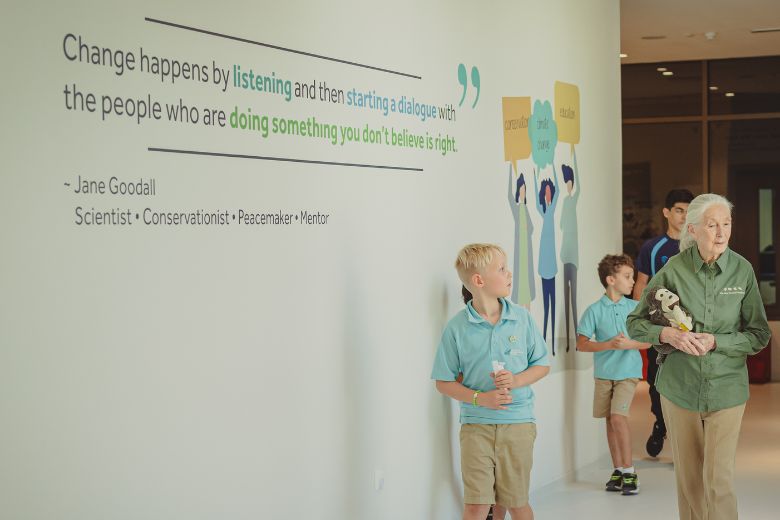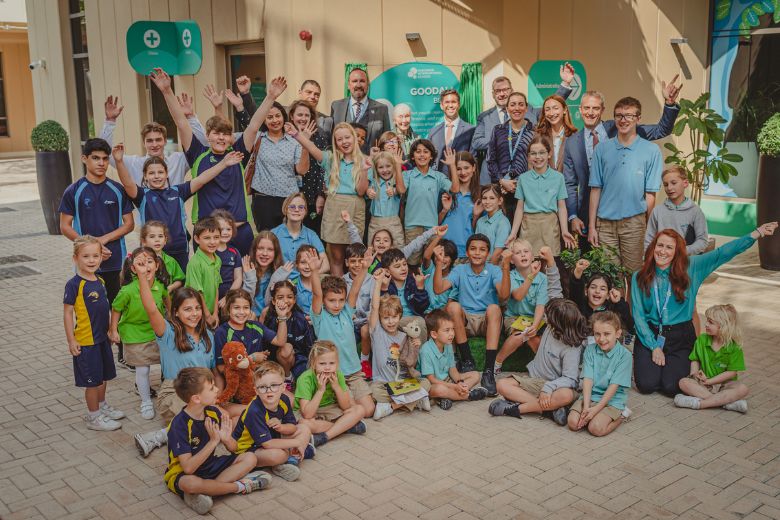 "As a world-renowned primatologist and conservationist, Dr Goodall serves as a crucial role model for our students and community, reminding us of the importance of environmental education and sustainability," said Mr Edward Pearce, School Director. "Her lifelong commitment to protecting the planet and its inhabitants is a true testament to the impact one person can have on the world. Dr Goodall's visit was a reminder that we all have a responsibility to care for our planet, and her talk was a call to action for the younger generation to make a positive impact on the environment."