Brighton College Dubai is proud to announce that its second cohort of GCSE pupils is celebrating outstanding results today. Paving their way to a very bright future, the College's pupils have collectively achieved 26% Grade 9, 50% Grade 9 – 8 (A*), 72% Grade 9 – 7 (A*-A), 87% Grade 9-6 (A* – B), 96% Grade 9 – 4 (A*-C).
There have been some very strong departmental performances, including value-added results in the English Language (+1.2), Art (+1.8), English Literature (+1.4), and French (+1.9). Other impressive outcomes were: 75% of entries were awarded Grades 8-9 in French, 63% in maths, and 83% in geography. 87% of all entries have been awarded A*-B/9-6, which is 'Outstanding' under the KHDA framework.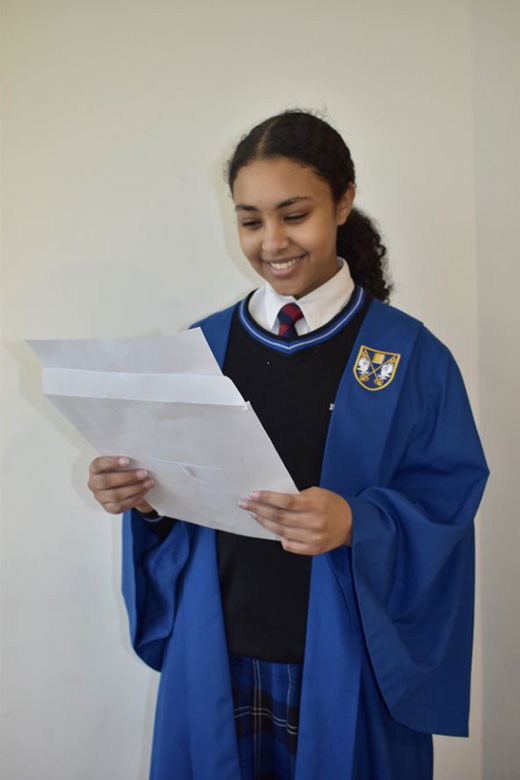 The highest grades in the College were awarded to Head Pupil, Habibah Rashwan, who underwent major spinal surgery in the run-up to exams, forcing her to attend six weeks of classes remotely and to sit exams whilst still recovering from the operation. Habibah was named Brightonian of the Year in the school's awards for 2022 and her resilience, bravery and success are truly inspirational.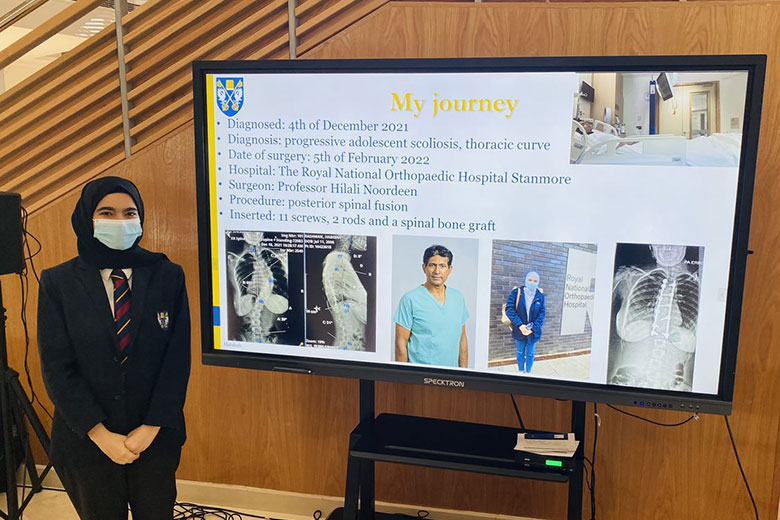 ---
Half of all results grade 9-8
---
The outstanding GCSE results achieved by this year's cohort are a true testament to the academic excellence that Brighton College Dubai is renowned for, as well as the exceptional teaching practices in place to support pupils – even through challenging times. For the second time in its four years of operation, the young school has demonstrated that its pupils' results are amongst the very best in Dubai.
---
Most common grade in English Lit A*
---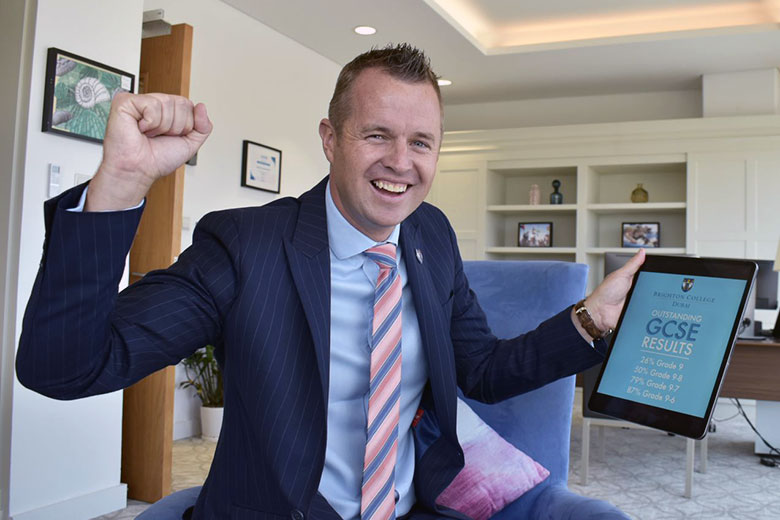 High achieving pupils celebrating top-level grades this year include:
Habibah Rashwan (British): 5 Grade 9s, 2 Grade A*s, 1 Grade 8. Value Added +2.7
Maryam Ibrahim (Sudanese): 2 Grade 9s, 1 Grade A*, 4 Grade 8s, 1 Grade B, and 1 Grade 7. Value Added +1.7
Harry Quinlan (British): 1 Grade 9, 4 Grade 8s, 1 Grade 7, 2 Grade As and 1 Grade B. Value Added +1.6
Sofiya Zhuravleva (Russian): 2 Grade 9s, 2 Grade A*s, 4 Grade 8s and 1 Grade A. Value Added +1.7
Simon Crane, Head Master of Brighton College Dubai, said: "I warmly congratulate our Year 11 pupils and I would like to thank our committed staff and parents for their valuable contribution to this great achievement. Brighton College Dubai pupils have exceeded expectations and demonstrated that they are capable of the highest standards at GCSE. The College is celebrating another year with the vast majority of its cohort continuing on to the Sixth Form. I have no doubt, given their kindness to each other and their mutual respect and determination to do their best, that they will make a fantastic contribution to society and will take the Brighton spirit with them in the next phase of their lives."
---
Head Pupil undertakes major spinal surgery in exam period, emerges with highest grades in school
---
Jane Clewlow, Head of Senior School, Brighton College Dubai, said: "I am thrilled with the performance of our Year 11 pupils in their GCSE examinations. In the face of the adversity and challenges posed by a global pandemic, this cohort of pupils has continued to challenge themselves to be the very best they can be. They have worked together as a team, supporting each other, throughout their journeys thus far at Brighton College Dubai. It is a testament to their passion for learning and their motivation to succeed that, despite interruptions to their education over the past three years, they have achieved such impressive results. They all have their own stories to tell and we will continue to support them on the next phase of their journeys as the vast majority will move on to their A-Level studies in our impressive Sixth Form. The fact that 50% of the GCSE grades awarded were Grades 8 and 9 and 72% were Grades 7 and above will provide an outstanding foundation for their Sixth Form studies where they will continue to develop as College leaders and role models, exemplifying the core Brighton values of kindness, curiosity, and confidence."