Brighton College Al Ain is celebrating another year of outstanding A-Level results today which has resulted in the College's pupils securing offers at leading universities around the world and 70% going on to study at Russell Group institutions in the United Kingdom, promising a bright future ahead for the latest graduates.
An impressive 10% of all examinations sat by pupils this year have resulted in the highest grade A* which is an impressive improvement on the results obtained in 2019, the last time pupils sat examinations in person. Similarly impressive is the achievement of four in every ten of this year's cohort who have been awarded A* to A examination grades and over six in every ten pupils have achieved A* to B grades.
Consistently included in the UAE's best performing schools list, Brighton College Al Ain and its exceptional teachers have gone above and beyond to support its pupils through the uncertain and challenging times that pupils have experienced whilst studying and preparing for their A Level examinations over the past two years. This support, along with the hard work, determination, and resilience of Brighton College Al Ain pupils has seen young women excel in mathematics for the second year in a row with 100% achieving A* to B grades in the challenging subject of Further Mathematics.
Nine in ten of this year's cohort who applied to universities in the UK have received at least one offer to study at a Russell Group university and at a challenging time for Medicine admissions, one Brighton College Al Ain pupil has secured offers from three out of four of their UCAS choices which includes an offer from Queen Mary University of London.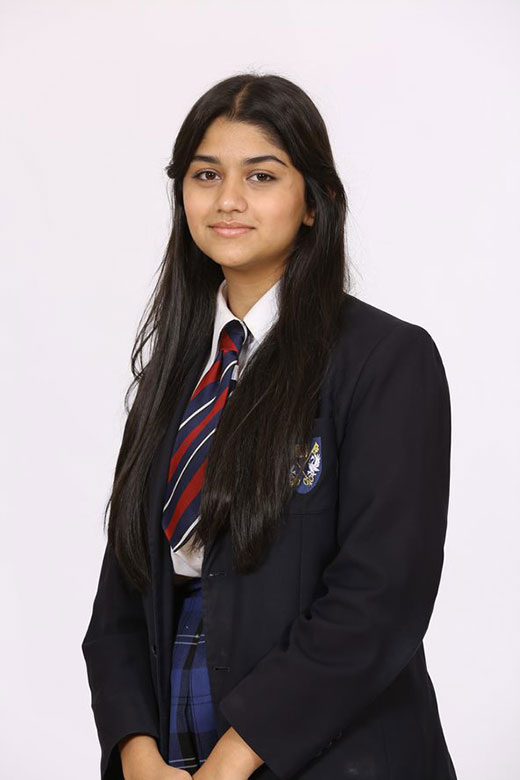 ---
Young women excel in mathematics examinations for the second year running with 100% achieving A* to B grades in Further Mathematics
---
The College's leavers include tomorrow's students of Architecture, Biology, Business, Children's Nursing, Computer Science, Economics, Engineering, Law, Medicine, Politics, Primary Education, Psychology, and Sport, and some of the pupils who have achieved outstanding A-Level grades this year include the following:
Sara Kidher has achieved A*A*A* in English, Chemistry, and Biology and is heading to Leicester University which was recently ranked second in the UK for world-leading clinical medical research and is one of the UK's top five Shanghai-ranked medical institutions to read Medicine.
Laila Dawelbeit has achieved A*A*A A in History, English, Mathematics, and Further Mathematics and will be heading to Cardiff University, one of the UK's leading Russell Group universities to read Law and Politics.
Ranim Abou Eldab has achieved A A A in Mathematics, Chemistry, and Physics and is heading to the Russell Group's Sheffield University, where she will read Mechanical Engineering and will join the 1% of female engineering and technology undergraduates in the UK.
Salma Mohammed has achieved A*A A B in Mathematics, Physics, Further Mathematics, and Chemistry and is heading to TU Delft, a faculty that is ranked tenth in the world to study Engineering.
---
Nine in ten pupils that have applied to UK universities have received at least one offer to study at a Russell Group University
---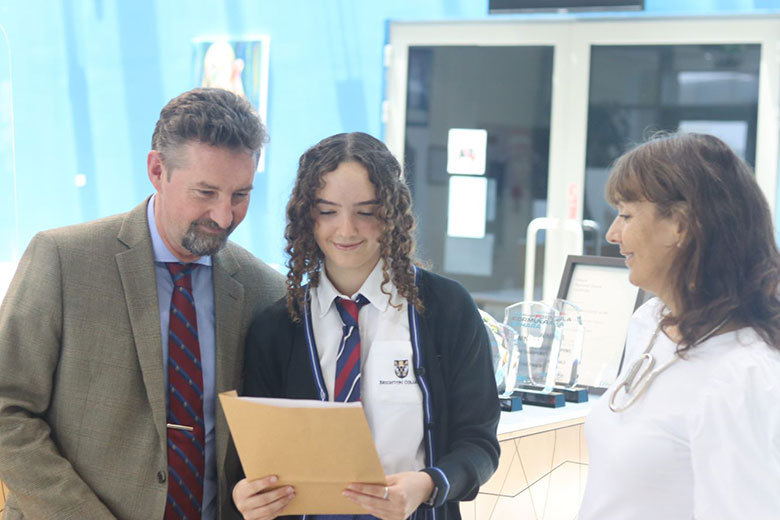 Sarah King has achieved A*A A B in Art, Mathematics, History, and Chemistry and is heading to the University of Toronto to study Architecture.
Robert McArthur has achieved A A in Economics and Geography and Distinction Star (*) in BTEC Sport, the highest grade available. He will head to the Russell Group's Birmingham University, the recent host of the 2022 Commonwealth Games, to study Sport, Exercise, and Health Sciences.
Head Master of Brighton College Al Ain, Scott Carnochan said: "In a year which has seen our pupils return to formal examinations after two years of centre assessed grades, I am hugely impressed with the outstanding results that our pupils have once again achieved. When you realise that these pupils have not had the opportunity to sit their GCSE examinations, and therefore have not faced public examinations, it makes their achievements even more impressive. Today we not only celebrate our top achievers, but we also celebrate many other A-Level success stories which we are equally thrilled with. Given the way this cohort has so conscientiously applied themselves to their studies, it is unsurprising, yet enormously impressive all the same, that they have secured such a high number of places to study at leading universities around the world.
"I am enormously proud of everything our pupils and teachers have achieved and I congratulate them on these impressive results which are testament to the outstanding teaching and care provided by our school community."