Following the successful launch of Bloom World Academy (BWA) last year, the school has announced the addition of Bloom World Academy Early Excellence Centre for children from 18 months to three years of age. This means that BWA will now offer a complete education from 18 months through to 18 years at its state-of-the-art campus in Al Barsha, with admissions now open for nursery spaces for September 2023.
Since opening its doors in August 2022, BWA has lived up to its progressive mindset and promise to put its students and their families first and to dare to do things differently. The launch of the BWA Early Excellence Centre at the BWA campus extends the school's commitment to being familyfriendly by providing parents with a convenient solution in offering a single location where nursery and schoolaged children can both attend and be part of the same learning community.
The BWA Early Excellence Centre will also adopt the same philosophy as BWA by putting its children at the heart of all decisions. This includes empowering children to make choices in their learning based on their personal interests and needs. It will also provide a holistic approach to developing young learners from the ages of 18 months to three years and will have a firm focus on three key areas: play, language, and physical development.
---
Families will now be able to fulfil their whole family's education needs at BWA's state-of-the-art campus
---
Developing these three key areas, whilst being located on the BWA campus and utilising its premium facilities, will help ensure a smooth and successful transition to more formal schooling once the children move from nursery to Pre-KG. By delivering the Early Years Foundation Stage (EYFS) through the curiosity approach, BWA Early Excellence Centre will foster an environment and learning experiences that empower children to excel, think for themselves, and direct their own learning.
Founding Principal of BWA, John Bell said: "The overwhelming support we've received from our parents and the community since we opened the school in August 2022 encouraged us to have our own nursery on campus and cater to younger children. This is allowing us to further expand and build a cohort of socially happy, emotionally attuned, and resilient students. At the BWA Early Excellence Centre, we firmly believe in empowering our children by giving them an element of choice in the curriculum and we are excited to offer a wide selection of activities that will be driven by each child's unique needs and preferences. Our Early Bloomers will experience a variety of practical, hands-on learning activities which will vary from day to day and will be playbased and inquiry driven in design.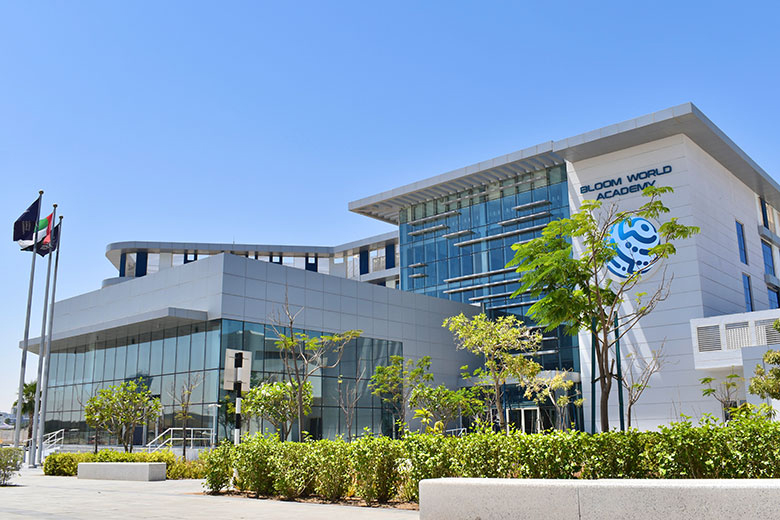 "When we launched BWA last year it was as a family-first school, and so from the very beginning, we did a lot of things differently. For instance, we're the only school in the UAE that starts at 9.00 in the morning. Everywhere else in Dubai starts at around 7.30, which does suit some parents, so we have developed a 'wraparound day' so children can arrive earlier if that's a better option and enjoy a range of activities, educational and sports, before school. And although we finish at 4.00, the children can stay until 5.00 and do the same again, but also including things such as technology."
This supports BWA's philosophy of being a no-homework school, so children can come in early and stay later with teachers' support and complete work in school if necessary. "That's available for 3-18 year-olds," explains John, "so the missing piece of the jigsaw was trying to find services for families with younger children. It was quite evident that there was a demand and we thought it would be really good to continue that facility that wrapped around the whole family – sort of a onestop-shop. As a result, children from 18 months to 36 months will join the older children in having this flexibility, so we now provide a full 17 years of continuous and seamless education."
WHERE LEARNING TAKES FLIGHT
While not unique, Dubai is certainly a diverse place where people arrive for all sorts of reasons from all over the world, and because of this, there are a variety of challenges they face. Some parents, for example, are new to the emirate and have lost their extended family and friends, while others are really deep thinkers who have read about and are concerned about the development of their child, and want to engage in an intellectual, academic conversation. Then there are parents who are moving their children to a new school for other reasons, so it was important that BWA provided a genuine, highly personalised service for parents, with John saying: "It was quite clear that a nursery that really works with and for parents in a family-first approach, in a holistic way, would be popular. That was the stimulus. Also, there was good old simple supply and demand. We knew that there were a number of youngsters that were being dropped off at other nurseries on the way to school."
---
Flexibility in terms of timings to suit family needs, with care provided for the full working day or less, from two to five days a week
---
The school is very culturally aware too, with John saying: " We get Spanish families, Norwegian families, we have a big group of Danish families, and in these countries, children do not go to school until they're six. So we've now got our BWA Early Excellence Centre, part of Primo, which is effectively an umbrella term for what will be our 18-month to five-year-olds, and it's all about learning through playing, what we call our curiosity approach.
"It's a fusion of approaches from Montessori through to the English Early Years Framework and onto Reggio Emilia, which is really about children learning through output, they make things. So we've brought all this together and it goes right through our Primo section. In fact, it is a seamless journey right the way through the Academy, assuming parents want to take that route. And of course, we are an IB school and this is very much about things being children-centred, and we can start that young through the BWA Early Excellence Centre. The expectations are that children both stylistically and methodologically get into those rhythms and routines – it's a natural continuity right the way through."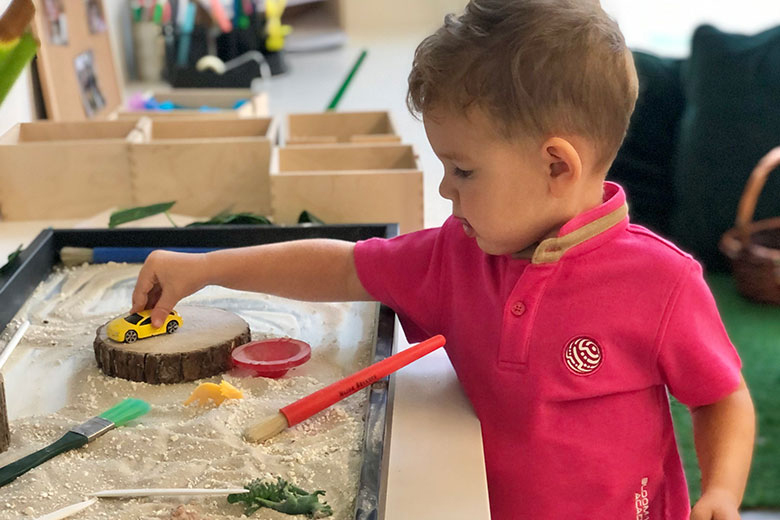 UNLOCKING MINDS, SHAPING FUTURES
The parents have certainly not been forgotten either, with a number of services and facilities designed to make parents feel comfortable, as John explains: "We do have a rather trendy coffee shop where parents can spend time, and they do. That is especially good for those new to parenting as there are plenty of people they can link up with and chat with. In international schools, in particular, parents make friends through their children, and we want to encourage that aspect of it as well.
"With regards to the children, what we do differently, from a parent's point of view, is join up the dots. We provide a full holistic approach to their child's development – physical, educational, and psychological. We create a team around the child. I say to the parents, "You love your child, we like them," and together we can make a pretty good team
"In the early years of school, some children might need more people around them and we create that team around the child very early on. From a parent's perspective, they have a team around their son or daughter who they can rely on, and who they can get information from. From a child's perspective, with our curiosity-based approach, we don't leave any of the learning to chance, with everything designed and underpinned by the notion of student choice, which continues through the school up to the age of 18.
"We also give two and three year olds the opportunity to sit down with their moms and dads and talk about what they're doing. That's part of our Learning Achievement Passport. Parent and toddler swimming is built into the curriculum too, because we have a learning pool, so what parents pay for outside of school will be part of what we offer. We will be offering things that parents usually have to go elsewhere for, such as dance and ballet classes, which will be provided through Dubai Performing Arts, a premier arts group here in Dubai, all built into the curriculum."
---
BWA's school-based nursery will ensure a smooth and successful transition to more formal schooling once the children move from nursery to Pre-KG, avoiding a second settling-in period
---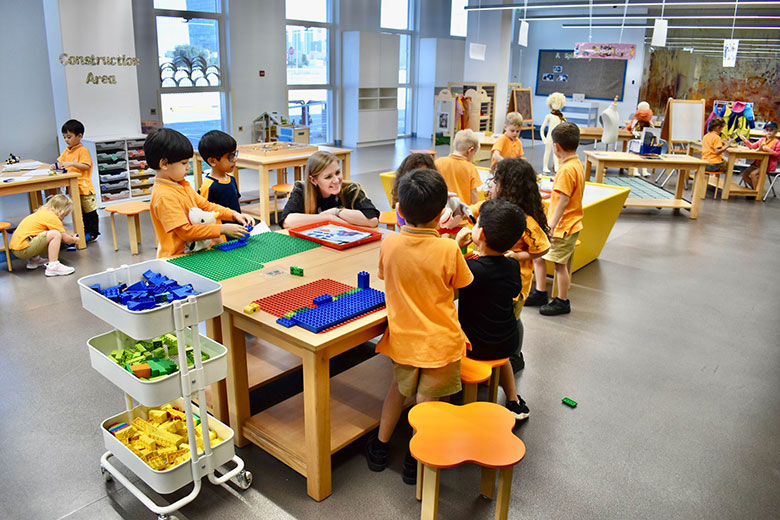 IGNITING CURIOSITY, FOSTERING SUCCESS
At BWA, the overriding principle is stage not age, which means when you're ready, you're ready, it doesn't matter what age you are. "We're looking for the stage of development not the age of development," John says. " It's an important concept, which means we look at aptitude, attitude, and then ability. Most schools focus on ability first, we don't, we look at aptitude and attitude. Is the child keen? Are they enthusiastic? Do they enjoy it? They might be challenged by it, but that doesn't matter. If you take that approach, children are ready to learn.
"And we are very mindful that we have children whose first language is not English, so we are basically teaching them English right from the beginning in a long-term approach to English acquisition."
This enlightened philosophy is all backed up by some very impressive facilities, including a state-of-the-art physical development area, incorporating a lot of wooden structures and climbing walls – effectively, an indoor physical play space. "What we've done," John explains, "is ensure that the nursery is not standalone in the Primo section of the school. It is a lovely building, with plenty of light and big open spaces, but it also flows into the rest of the school, dictating that when a child is ready for something that might be located elsewhere in the facility, they can just go there. I often see four and five-year-olds strolling past the 14-year-old children with not a care in the world; it really is a very warm and welcoming community."
Children will have access to a variety of learning environments in the school's Primo area, such as the Junior Lumos Lab, paint splash room, outdoor play areas that include water features and rain showers, plant boxes, and integrated enrichment activities, including sensory discovery areas, mindfulness, dancing, yoga, sports skills, water exploration, and rich English language development.
"Other facilities within the BWA Early Excellence Centre include a dedicated sleeping space, and it's predicated not on, as some nurseries do, everyone sleeping at the same time. Children can go to that space independently if they need sleep. And I think the best of all is that our children eat in bistros, including now a Primo bistro, a little cafe where they go to eat with their own little chairs etc.
"A lot of what we do is quite oldfashioned – manners, courtesy, good eating habits, all those kinds of things are built into what we do. So this is not children eating randomly off desks or converted areas, it's a dedicated eating space where, when they're ready, they'll go up to their little counter and choose what they want, that kind of thing. So it's a mini version of the school's other bistros," John concludes.
EDUCATING FOR A BRIGHTER TOMORROW
BWA is a creative, family-first IB curriculum school conceptualised and created by the expert minds at Bloom Education; a school that dares to do things differently, while still providing the high quality of education expected from a premium school. An education at Bloom World Academy is flexible and customised for each child, making it the ideal choice for parents who care as much about how their child experiences learning as the academic results.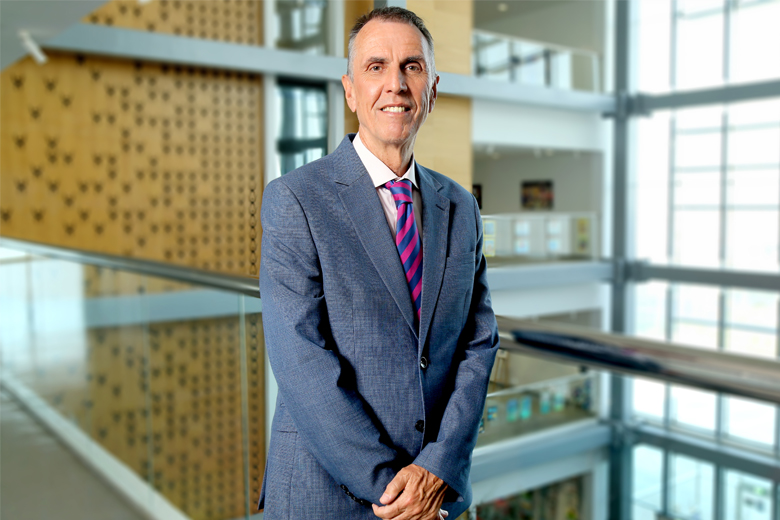 John Bell, Founding Principal at Bloom World Academy, has been a Headteacher and Executive Headteacher of outstanding schools in both the UK and Spain and, most recently, was a Director of Learning responsible for the quality of education across a group of schools in Dubai. He has a long track record of leading school inspections and training teachers and school leaders around the world, including the UAE, Jordan, and Singapore.
BWA Early Excellence Centre will open its doors at the school's state of-the-art campus in Al Barsha in September 2023. Enrolment is now open, for more information, please contact (+971) 4 371 4774 or follow the link below