Bloom World Academy (BWA), the UAE's leading progressive school, is proud to announce its collaboration with Jameel Arts Centre, an independent institution dedicated to exhibiting contemporary art to the public and engaging communities through learning, research and commissions, as part of its continuous efforts to enriching the educational experience for Bloom World Academy's students by fusing a rich tapestry of artistic initiatives into the school's curriculum. Jameel Arts Centre, founded and run by Art Jameel, and known as Dubai's contemporary arts museum, is located in Jaddaf Waterfront, Dubai, United Arab Emirates.
John Bell, Founding Principal of Bloom World Academy said: "At the heart of this collaboration is the integration of art as a core element in the curriculum and in Jameel Arts Centre, we have discovered an ideal partner that aligns perfectly with Bloom World Academy's dedication to holistic development. We will now provide a wide spectrum of art-focused initiatives, designed to cater to the multifaceted passions of our students on campus and at Jameel Arts Centre."
Kholoud Sawalha, Head of Art and Advanced Practitioner at Bloom World Academy, shared her excitement, stating: "Our partnership with Jameel Arts Centre is incredibly inspiring. This collaboration will enrich our curriculum, offering students real-world artistic experiences. At Bloom World Academy, we are dedicated to exposing students to diverse creative aspects in art, guiding them on their artistic journey, and opening doors to endless possibilities. It is with this vision that we selected Jameel Arts Centre as our partner for the art department."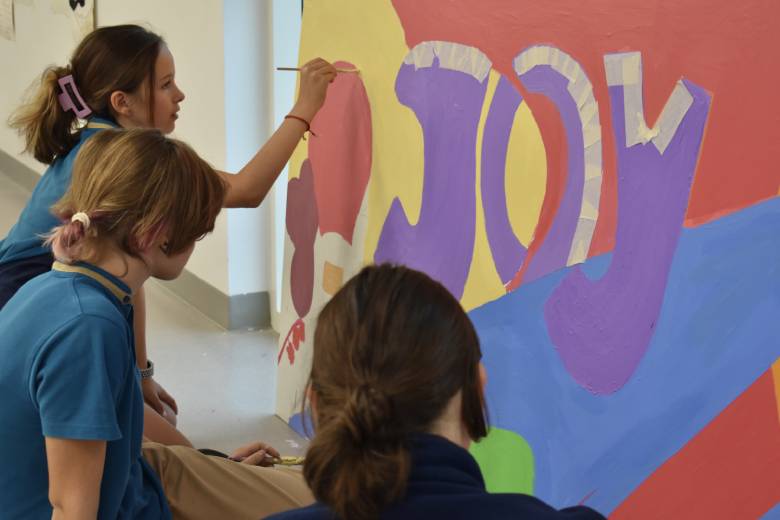 ---
Bloom World Academy introduces an expansive array of art-centric programmes for its students
---
This collaboration between Bloom World Academy and Jameel Arts Centre will bring a host of enriching experiences, both on the school's campus and at the Centre.
It encompasses a range of engaging opportunities including; special Artist Talks featuring Art Jameel's experienced artists visiting the school to share their experiences and techniques with students, fostering direct interaction, questions, and learning opportunities about their work. School Workshops conducted at the school and led by Art Jameel's Learning Manager, Hadeel Al Heeti which will allow students to actively participate in clay, painting, and other art activities. In addition to special School Tours organised by Art Jameel inviting the school's students to visit the prestigious Jameel Arts Centre. During these tours, BWA's students will engage in interactive art activities, providing them with a valuable opportunity to acquire new skills and gain exposure to contemporary art practice.
Uns Kattan, Deputy Director and Head of Learning and Research at Art Jameel shared her enthusiasm, stating: "Jameel Arts Centre welcomes schools and colleges from Dubai and across the UAE throughout the year, to take in exhibition tours and discussions, library sessions and making workshops. We are delighted to embark on this collaboration with Bloom World Academy, offering guidance for the school's curriculum development, tailored to contemporary arts and the Art Jameel Collection, spanning various student age groups from PK to 10, plus facilitating activations, tours and workshops at Jameel Arts Centre for the school's teachers. In line with our approach to embedding research within learning, and the arts within the breadth of life itself, the collaboration includes explorations within the invaluable resources of the Jameel Library – the Gulf's open-access arts and learning library – for Bloom World Academy's art educators."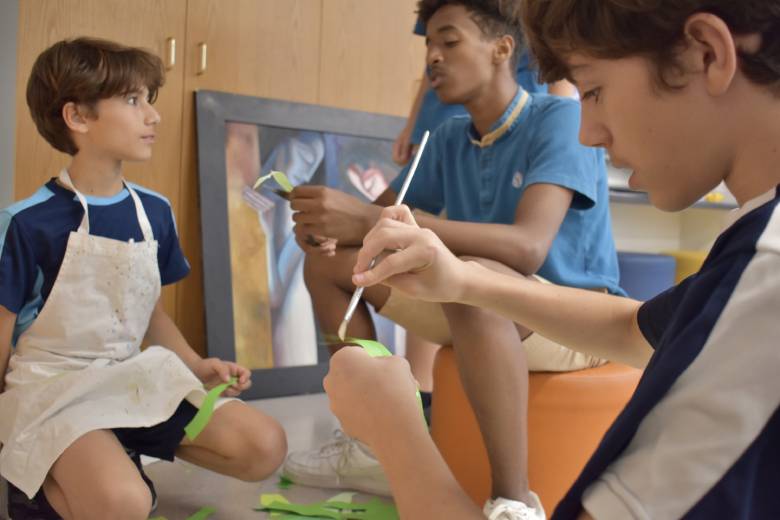 ---
At Bloom World Academy, we are dedicated to exposing students to diverse creative aspects in art, guiding them on their artistic journey, and opening doors to endless possibilities.
---
This collaboration also presents the school's students with exclusive early-bird registration seats at Jameel Arts Centre's seasonal camps, offering them exciting opportunities to further explore their artistic passions. In addition, Jameel Arts Centre will extend a warm invitation to Bloom World Academy's students to volunteer in the Jameel Arts Centre's annual public events, including workshops, camps, and pillar projects such as the annual sustainability festival Down to Earth (next taking place on November 25, 2023) and the Jameel Arts Centre's Ramadan Nights.
For more information and to book a school tour today contact 04 371 4774 or follow the link below