At Education UAE we love nothing more than seeing education and technology come together for the benefit of both students and teachers, and at BETT 2022 (March 23-25) companies from all over the world came together to showcase the latest EdTech products and services in two packed halls at Excel in London.
Even if you were lucky enough to attend, though, we understand that seeing everything BETT has to offer in one day (or even three) can be difficult, so here are some of our highlights from the event.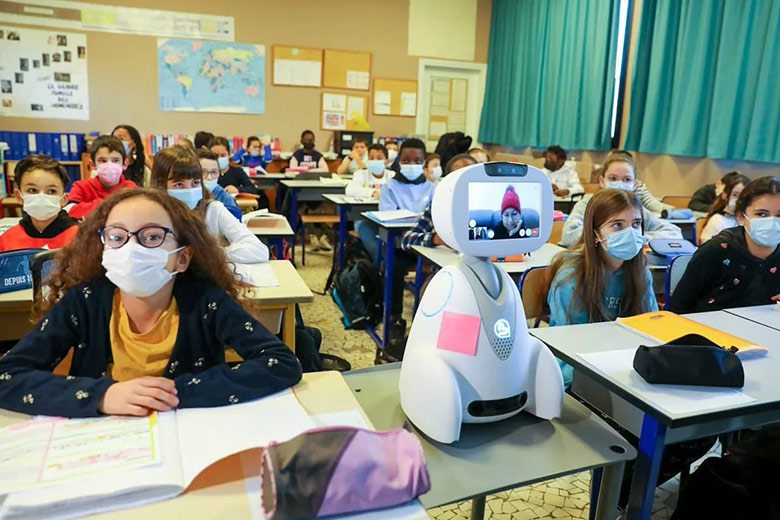 Movies and a Buddy with Heart
One of the first things that caught our eye was the AcadeMe+ stand, which presented a visual learning platform like no other, offering film-based lessons from around 1,000 Hollywood blockbusters, carefully curated for K12 schools and higher education.
Liav Hertsman VP Business Development, explained: "All films are licensed in collaboration with major movie studios such as Disney, Sony, Fox and National Geographic, alongside hundreds of interactive ready-to-use lessons. This allows students to study mathematics while watching Moneyball with Brad Pitt, learn about biology in Outbreak with Morgan Freeman and Dustin Hoffman, and use insights from Disney's Inside Out in S.E.L. lessons."
And that's just the beginning – it even allows you to study literature while watching Harry Potter! This is not only instructive but also very, very clever, completely reimagining education. It certainly made the Education UAE team want to go back to school!
We also got extremely excited about 'Buddy – the Emotional Robot' from  Blue Frog Robotics powered by Agora.io. This truly adorable product is a revolutionary solution for all types of challenges, not least its ability to support sick children in isolation. "This is achieved through installing Buddy in the classroom or at home as an avatar controlled remotely via a tablet, allowing hospitalised or housebound children to attend classes and interact with their classmates and teachers," explains Blue Frog CMO Maud Verraes. Moreover, to improve the daily lives of children with emotional, behavioural and autistic spectrum disorders, Buddy can be used as a reinforcer to help them better communicate and learn.
---
Study mathematics while watching Moneyball with Brad Pitt
---
Again, this is a very clever (in a psychological as well as a technological sense) product and features an eight-inch touch screen, speaker, ultrasonic distance sensors, touch sensors, omnidirectional microphones, and a Heart LED. And standing at just 560mm and weighing 8kg, it's a small robot that can deliver big solutions and is limited only by the imagination. Oh, and it's kind of cute too.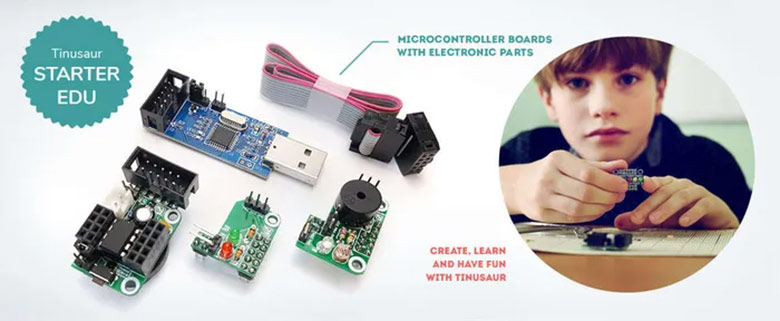 Unlimited Learning
Next on our radar was Odilo, which claims to have the largest educational catalogue in the universe. Well, we can't speak for inhabitants of the Lyra constellation, but here on Earth, we are quite confident Odilo allows for the creation of unparalleled and unlimited learning ecosystems, fully personalised for each school or university.
There is access to up to three million learning resources and activities, all on one platform, and is available both online and offline on all devices. Furthermore, with customised learning paths for each user, resulting in data-driven, truly engaging experiences, it can increase learning habits by up to 3-5 times. Encouraging educational institutions to build a culture of unlimited learning, Odilo offers licensed content from over 630,000 content providers and in excess of 40 languages. Interested?
---
There is access to up to three million learning resources and activities, all on one platform
---
Alexander Malienko, Business Unit Director B2B PC Middle East, Africa and Eastern Europe at Dynabrook, explained to us how the company has built on the renowned foundations of the Toshiba heritage to create a portfolio of laptops and tablets that are perfect for the rough and tumble of school and university life. "We've developed a varied range for every aspect of education, which will not only bring the very best out in students, teachers and administrators, but allow them to carry on if the machines are bumped or dropped thanks to the impressive build quality." We must admit, they certainly looked the job and would require someone pretty determined to damage them!
The cloud-based software and workflow tools offered by Renaissance enable school leaders to 'zoom out' and see how their schools and students are performing over time. By doing so, they can easily make data-informed decisions that support positive outcomes for all students.
This means that teachers receive actionable insights into each student's progress and needs, along with resources to better personalise instruction and practice, while students receive 'just the right' practice in reading and maths to build the skills they need for lifelong success.
Happy Maths Classes
Trusted by millions of teachers and students in over 120 countries, Matific ensures that Maths becomes a fun journey of discovery. Aligned with national curricula, Matific empowers teachers, students and schools by presenting mathematics in a comprehensive, meaningful way, with a gamified learning environment and dynamic, hands-on content.
---
Matific ensure that Maths becomes a fun journey of discovery
---
Matific's intelligent adaptive algorithm quickly identifies a student's Zone of Proximal Development (ZPD) and adapts and delivers the right activities, creating a personalised learning path for each student. Teachers have full control and can assign specific activities, topics or areas of focus to their students. The University of Western Sydney states that using Matific in the classroom helps to increase student results by 34%.
Other benefits and information can be found at www.matific.com.
Is yours an old school made out of a mishmash of blocks constructed at various times? If so, older buildings can provide charm, character, tradition and history to a space. However, they often require a lot of upkeep and can feel like a 'second cousin' to the brand new school down the road. Well, Promote Your School has the answer with Wall Art.
---
Get creative and think about how to use Wall Art to make your school stand out
---
Wall Art is the perfect solution to help with the maintenance of your older buildings and make your school stand out. You may not have long expanses of white-walled corridors to fill, so feature walls could be the way to go. Finding a section that has fewer obstacles (for example, windows and doors) and making a feature out if it can make a difficult space look so much better. So why not get creative and think about how to use Wall Art to make your school stand out from the rest?
On the Class Technologies stand, we discovered how faculty and instructors are using 'Class' to track student engagement, facilitate group discussion, monitor participation and more – all on Zoom. Class allows educators to deliver engaging lectures and a connected experience for learners in the virtual classroom – a protocol that is increasingly popular in a post-Covid world.
Finally, we make a quick trip to Bulgaria. Actually, it was to stand NK72, where Bulgarian firm Tinusaur was showcasing its range of miniature computerised products that children can easily assemble and program with the included learning materials. These small kits come complete with electronic boards and components, allowing a miniature computer to be assembled with a simple soldering iron. In an age when robotics is becoming so important, this is an ideal way to get youngsters involved. www.tinusaur.com is the address you need.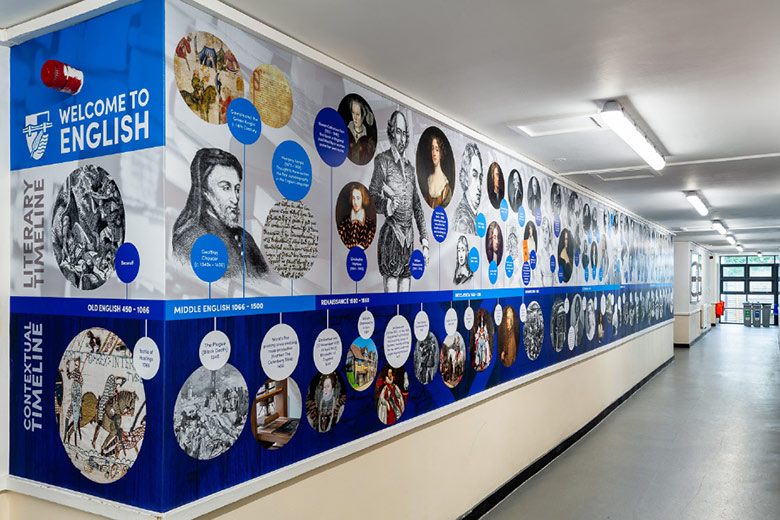 Educational and Fun
Over three days, thousands of visitors gathered to meet with hundreds of EdTech providers, join CPD content sessions and network with their peers. BETT 2022 was the education event of the year, and even those people who were there for the full three days probably didn't see everything. It was certainly worth the journey to London – we learned a lot, and I'm sure the many students who are lucky enough to come into contact with the products and services on show will learn a lot too … while having quite a bit of fun!