You may not think it's an economic option for a small local sports club or school to have a sportswear factory manufacture a unique bespoke club kit. But you'd be wrong. OG Classic supplies customised sportswear clothing to a broad range of customers in the UAE, currently 15 schools and over 20 sports clubs, including teams competing in the 2022 Dubai 7s, the longest-running annual sports event in the Middle East.
When a design is truly bespoke, it allows schools and sports clubs to become genuinely distinct, with Gwillym Poole, CEO at OG Classic, commenting: "One of the international invitation teams for this year's Dubai 7s took its kit design to another level, and it was very impressive. What they are doing for the youngsters what they are doing for the youngsters is extraordinary and inspiring. 'It's for the Kids' is a saying you should see quite often.
"Then we have one of the most famous schools in Dubai, which has chosen a design that really sets them apart from everyone else. Whatever the challenge, though, Adil, our lead designer, has nailed the designs for everyone this year."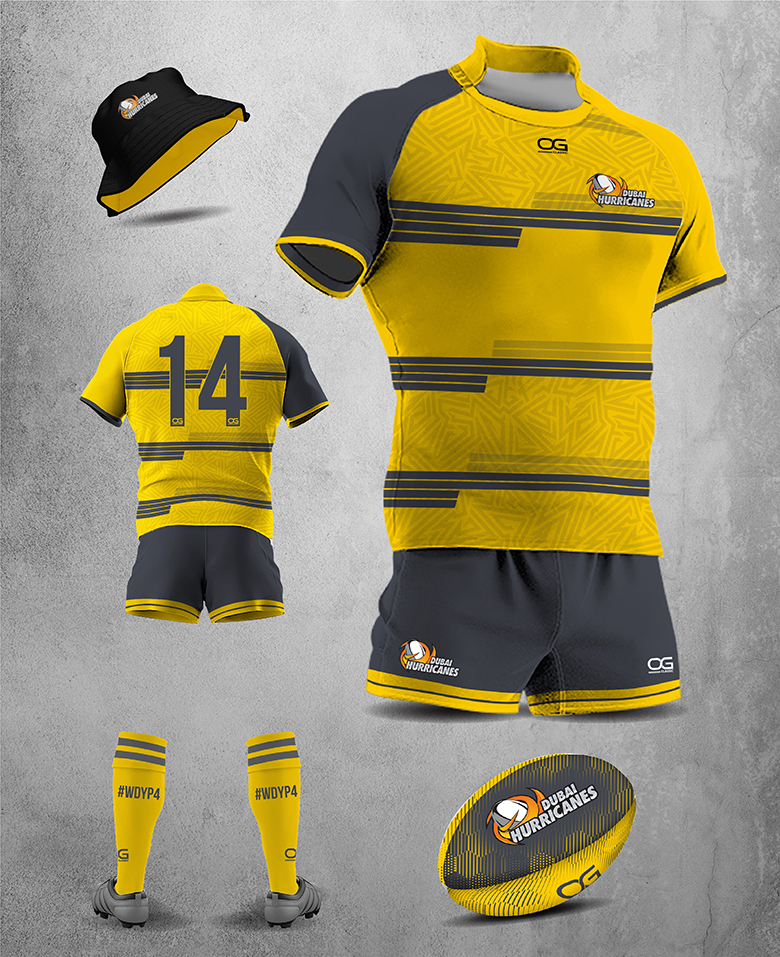 Of course, schools and sports clubs do not need to have a ready-made design when contacting OG Classic. It's unusual if they do, although the company enjoys seeing new ideas from its customers. "Our in-house design team can create anything a customer desires, and I think only once has someone said, "sorry, I don't like it." So that is a 99.9% success rate of getting it right, which we're quite happy with!"
100% Recycled Clothing
However, with OG Classic, it's not just about the fabulous design and quality of the product. The company is also very keen on sustainability and environmental awareness, as Gwillym explains: "I think our offering has something for everyone. The recent deliveries of our 100% recycled clothing have really impressed people, not least how the modern feel and comfort of the products are, once again, next level. Most will not know how much of a difference they are making. But they are. Long may it continue."
Leading-edge Corporate Social Responsibility is high on the list of objectives at OG Classic too. Essentially, whatever the company does, it is committed to having a positive effect on the community. As Gwillym puts it: "Being there for others whilst striving to be the best we can be." Furthermore, the company's office/showroom is a meeting hub where people and employees want to be – a welcoming place with welcoming people. And this fuels superlative customer service.
The 'Wow!' Factor
"Relationships are key, Gwillym explains. "In tandem with our suppliers and partners, we do everything we can for our customers, understanding their expectations and responding with solutions that include delivery within just eight weeks of the order being placed, which is way ahead of most of our competitors in the industry. We believe that there is a way if you have the will to do it. Naturally, not everything goes to plan, but it's how we react that is key. Everyone at OG Classic is proud of their ability to consistently go beyond the extra mile."
It will come as no surprise, therefore, that OG Classic is pushing boundaries not only in design, production, customer service, and delivery, but also geographically.
"We are currently growing as organically as we can," Gwillym says. "We are servicing our existing customer base in the UAE while pushing deeper into the region day by day. We have delivered all over the world, but we anticipate having a much wider reach in the GCC and beyond in the coming years.
It is not all hard work either; OG Classic likes to get to know its customers, becoming good friends with many of them. Recently, for instance, the UAE's largest sports club, Dubai Hurricanes, took delivery of its amazing 100% recycled kits.
"We had the pleasure of welcoming every age, size, shape, and sport into our showroom for a photo shoot, where I got to have my children (Owen and Grace, hence OG) model for it. A real 'wow!' factor for me personally and I know the team loved the experience!" concludes Gwillym.
OG Classic
+971 56 199 8104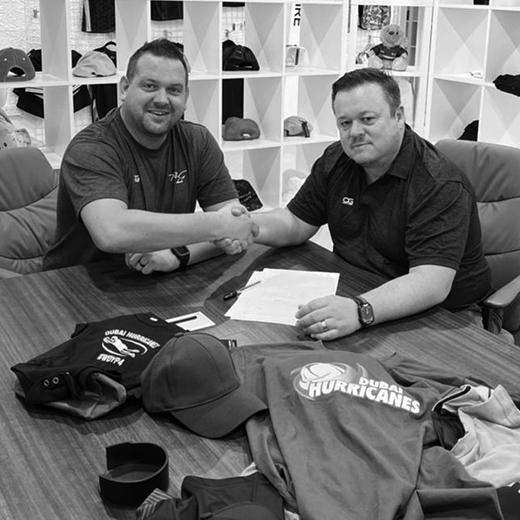 Gwillym Poole, the founder of OG Classic has been in the Middle East for almost 10 years, having worked his way up to GM with another sportswear clothing brand, running the operation in the UAE. OG Classic was born to provide a superior product and service to the sector.