Atlantis Dubai announces the selection of nine local and international conservation and sustainability projects set to receive funding from the Atlantis Atlas Project 1 USD initiative. From June 2022 to May 2023, for every marine animal experience participated in by a guest, Atlantis Dubai contributed $1 (USD), resulting in a $140,000 (USD) fund, which aims to support projects that help protect the ocean and our environment. In the programme's first year Atlantis contributed $120,000 of funding, and since launching in June 2021, the 1 USD contribution initiative has raised over a quarter of a million dollars.
Since April, organisations around the world were invited to apply for funding, after which proposals were solicited and assessed against their contributions to scientific advancement, conservation, and sustainability by the internal Atlantis Conservation & Science Committee. Atlantis Atlas Project currently focuses on four key groups of wildlife; sharks, rays, dolphins, and corals, and two key threats to the ocean; unsustainable seafood and plastic pollution. With this in mind, projects were selected based on their support of these conservation goals. This year, the 1 USD contribution fund will continue to support five organisations from the previous year (with United Arab Emirates University securing support for two projects), as well as welcoming three new organisations to the programme.
2023-24 New Project Partners
A new partner this year is the Emirates Environmental Group and the 'For Our Emirates We Plant' campaign. The project funding will help foster a deep connection between individuals and nature through urban afforestation programmes, educational workshops, and community engagement programmes. This campaign will also actively involve Atlantis Dubai's colleague base through tree planting events scheduled throughout the year. 
---
The 2023-24 1 USD contribution programme resulted in $140,000, a 17.5% increase over the previous year
---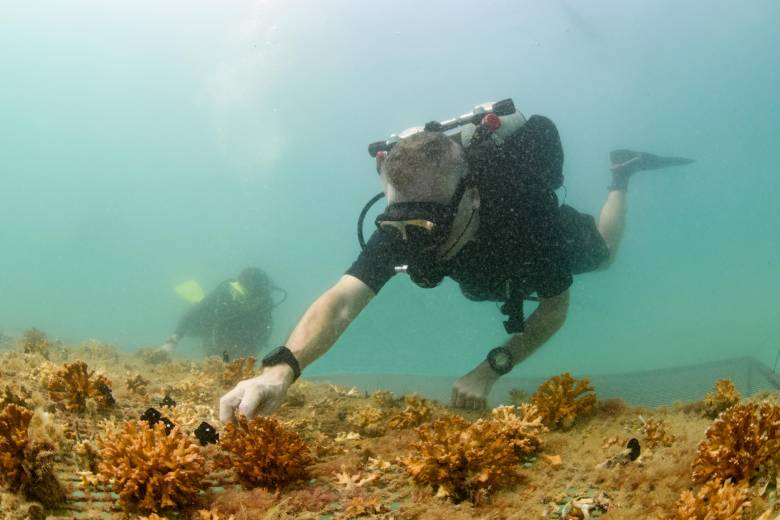 A debut year of funding will go to the Fujairah Research Centre to support research providing important information about local species and biodiversity in the Gulf of Oman using Environmental DNA (eDNA) methods. The team will collect water samples and extract DNA to determine species in the water, monitor water quality and detect any harmful bacteria in the water. The research is the first eDNA analysis being conducted in Fujairah waters. 
The 1 USD contribution initiative will provide a year of funding for the Veterinary School of Toulouse and a study led by Dr Fabienne Delfour to understand the impact that human activities can have on wild dolphin populations. The team will collect skin and fecal samples through non-intrusive methods to assess dolphin stress levels within multiple species, which will help inform future conservation actions.  
2023-24 Returning Project Partners
Another year of funding has been initiated with the United Arab Emirates University to support their study of two critically endangered chondrichthyan species in local waters. Last year the project successfully tagged 25 sharks and stingrays in the Arabian Gulf. This year, the project will investigate population genetics, providing critical insight into the status and population dynamic of these animals. In addition, funding will support a new research project from the United Arab Emirates University to develop and enhance Fujairah coral reef restoration by creating artificial reef shapes from recycled oyster shells. This study will provide key information on the optimal use of artificial reefs in supporting UAE biodiversity through the rehabilitation of its ecosystems.
---
To date, the 1 USD contribution programme has raised over a quarter of a million dollars to support conservation and sustainability projects
---
A further year of funding has been initiated with the Zayed University and lead UAE-based researcher, Dr Ada Natoli, on the Dubai Dolphin Survey, which supports boat-based research of local dolphin populations. During the last two years, this project saw a total of 100 boat surveys spanning a distance of 8,759km along the UAE coastline and more than 450 man-hours, with dolphins spotted 28 times. This year's project will focus on gaining more precise estimates of the marine mammals identified and engage with local authorities to support and advise on dedicated conservation measures.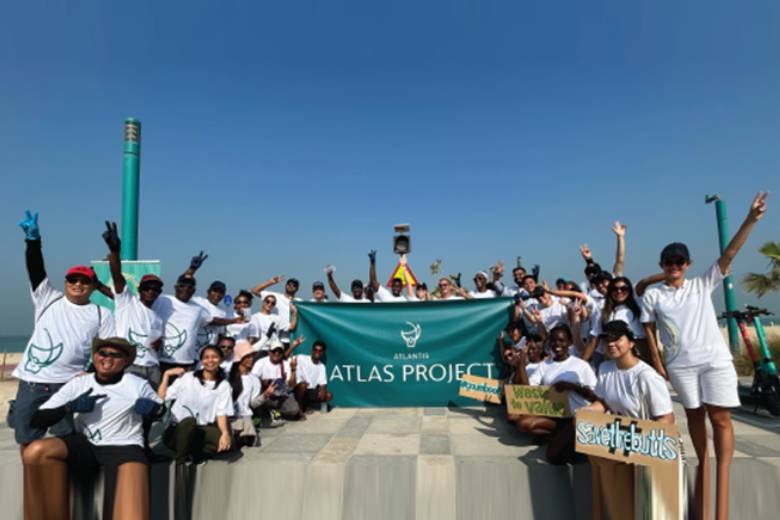 Funding will continue to support the UAE's leading social enterprise Goumbook on their 'Save The Butts' campaign. This initiative sees the collection of cigarette butts littering beaches and public areas and uses circular economy principles to recycle the waste to create valuable material from it. So far the project conducted 46 beach clean ups with over 1,800 volunteers including Atlantis Dubai colleagues, and recycled over 500,700 cigarette butts. This year will focus on establishing collection points around UAE and continuing with public awareness through ongoing beach cleans.
The 1 USD contribution initiative will provide a further year of funding to support the position of Program Officer for the IUCN SSC Shark Specialist Group, led by UAE-based Dr Rima Jabado. Sharks and rays are a key conservation focus for Atlantis Atlas Project and this IUCN specialist group is the leading authority on the status of sharks, rays, and chimaeras globally. They remain pivotal in the development and implementation of conservation strategies for these species.
---
To date, the 1 USD contribution programme has raised over a quarter of a million dollars to support conservation and sustainability projects
---
Funding will also be provided again to New York University Abu Dhabi to support their investigations into the impact of climate change on coral reef ecosystems in the Gulf. With rising sea temperatures, these insights will help scientists better understand the drivers of coral thermal tolerance that is critical for future conservation efforts.
Kelly Timmins, Director of Marine Animal Operations and Sustainability, Atlantis Dubai, commented: "We are thrilled to embark on the second year of the 1 USD contribution initiative and continue working with existing and new partners in order to help protect the ocean and our environment. We remain dedicated to supporting organisations who are actively working in the field and with local communities to make a difference. As these projects get underway, we encourage both our colleagues and our guests to get involved and learn more; such as volunteering to join a beach clean, or joining the UAE Dolphin Project Initiative as a citizen scientist. We look forward to supporting these incredible projects to drive local and international conservation and sustainability efforts."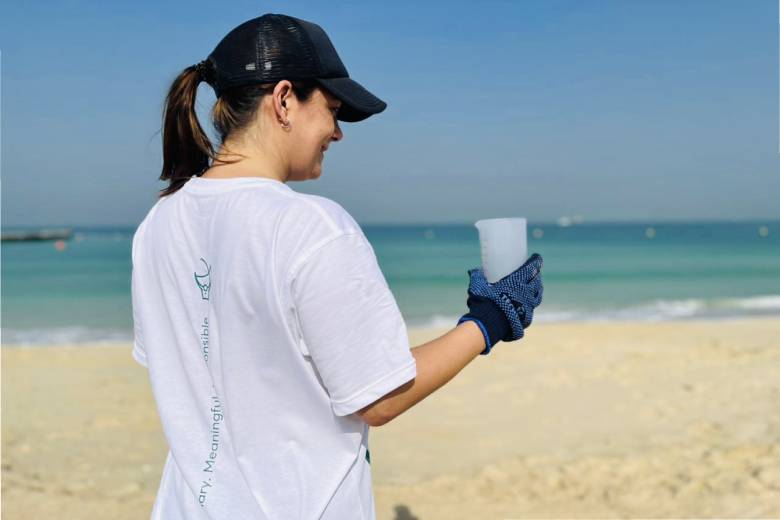 Tim Kelly, Managing Director & Executive Vice President of Atlantis Dubai, commented: "We are all extremely proud to announce the second group of projects supported by our 1 USD contribution programme. The nine projects we have chosen demonstrate significant expertise, ingenuity and innovation in their work to protect our environment and the ocean while sharing our conservation goals – and the need to accelerate progress towards them. Driving conservation and sustainability initiatives outside of Atlantis Dubai as well as transforming operations inside the destination are critical to Atlantis Atlas Project's long-term strategy – and through this, our collective aim is to make positive, measurable impacts on our planet and its people."
To learn more about Atlantis Atlas Project and the full list of 1 USD contribution supported projects, follow the link below