Success in the International Baccalaureate Diploma Programme (IBDP) is the result of exceptional abilities and personal growth, with students having demonstrated a deep understanding of the subject matter, critical thinking skills, effective communication, and the ability to analyse and solve problems. Success also encompasses meeting the expectations of the IB learner profile, which emphasises attributes such as being knowledgeable, open-minded, reflective, and principled. In 2023, students throughout the UAE have enjoyed exceptional success, not least at Dwight School Dubai, which celebrated its first 40-point student.
"Receiving a 40 in the IB Diploma Programme feels like a dream come true that wouldn't have been possible without the support from Dwight. Dwight School Dubai has always encouraged me to do my best. Every teacher's contribution to my growth has been tremendous," says a clearly excited Neha Khalko, who will now go on to study Mathematics at the University of California, San Diego.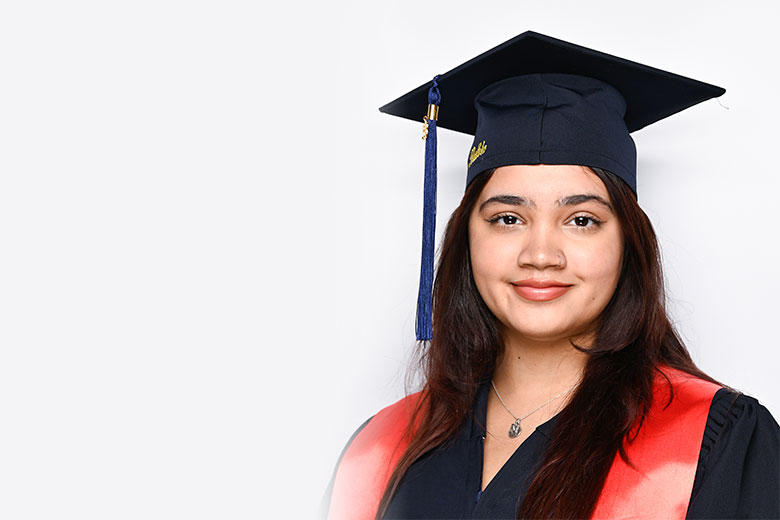 Dwight School Dubai's students showcased outstanding performances in the 2023 examinations, with all students securing places at their first-choice universities including:
Queen Mary University of London, UK (Economics, Finance & Management)
Emerson College, USA (Political Communication)
University of Manchester, UK (Chemistry)
University of Groningen, Netherlands (International Law)
Penn State University, USA (Physics)
University of California, San Diego, USA (Mathematics – Statistics & Probability)
The Transformative Power of Lifelong Learning at Bateen World Academy
Students of Bateen World Academy, a member of the Aldar Academies group, have experienced remarkable IB exam results, with an average point score of 33, surpassing the international average of 30.2 points. Furthermore, 95% of the students have successfully passed the IB examination, exceeding the global pass rate of 79.3%.
Rawan Najim, who intends to study genetics at the University of Toronto in Canada, is the top achiever at the Bateen World Academy with an impressive average point score of 44. Deeksha Chaudhuri, who plans to pursue engineering at Princeton University in the United States, and Sona Sedrakyan, who aims to study medicine, have achieved 42 points. Mustafa Rashed, who intends to study finance at the University of Leeds in the UK, and Frank Yeh, who eyes pursuing a career in game development, have achieved 39 points.
Commenting on the results, Neal Dilk, Principal of Bateen World Academy, said: "We are incredibly proud of our students' outstanding achievements in the IB exams this year. These remarkable results are a testament to their resilience and pursuit of excellence, further building upon our school's established track record of surpassing the IBDP world average results for five years. These exceptional outcomes symbolise the transformative power of lifelong learning and the limitless potential of the global citizens we have nurtured within our inclusive, learner-centred environment. I wish our students all the best in their future endeavours."
Stephen Sharples, Executive Director of Education at Aldar Education, added: "We are thrilled with the outstanding results achieved by our students in the IB examinations. What truly impresses us is the incredible diversity of fields they aspire to explore in their future studies. It is a testament to the well-rounded education they have received at Aldar Academies, which encourages students to explore and uncover their passions, including futuristic fields such as game development. We have every confidence that they will excel in their chosen fields and make a positive impact on the world. On behalf of Aldar Education's family, I extend my heartfelt congratulations to our students and their families, as well as our educators who have played an instrumental role in this journey of success."
---
Dwight School Dubai celebrated its first 40-point student
---
A Gateway to Brilliant Futures
GEMS Education students studying the IB have recorded outstanding results in their exams, once more performing significantly above international averages and securing admission to the very best universities in the world. This year saw a return to the pre-pandemic assessment process, with all components of the exams completed in full.
A total of 605 Grade 12/Year 13 students from seven GEMS schools sat exams for the IBDP, up from 533 last academic year. With an average point score of 32.8 and a pass rate of 92%, GEMS students once again outperformed world averages from last year. One student, Shriya Karlapudi, from GEMS Wellington International School in Dubai, achieved the highest score possible of 45. This places her among a select group of exceptionally talented students who gained admission to prestigious universities worldwide. Shriya's academic prowess has earned her a place at King's College London, where she will pursue medicine.
Commenting on the results, Dr Saima Rana, Chief Education Officer, GEMS Education, said: "Congratulations to all our International Baccalaureate students from across the GEMS network who have excelled in the final exams of their Diploma and Career-related Programmes. They truly embody the essence of global citizens, leaders, and change agents.
"Our IB graduates have proven time and again that this qualification is a gateway to brilliant futures, creating powerful citizens fearlessly facing the world with unwavering determination and a commitment to values that resonate with compassion, integrity, and intellectual excellence. Through their rigorous academic journey, they have honed critical thinking skills, fostered cultural appreciation, and embraced diversity as a cornerstone of progress.
"Our IB alumni have emerged as powerful and influential figures, blazing trails in various fields, leaving an indelible mark on society. Their success is a testament to the transformative power of the IB programme and the enduring impact of a GEMS education that nurtures holistic development and inspires greatness. As we witness the ripple effect of their accomplishments, we, as an education community, stand with immense pride, knowing that our students are beacons of hope and catalysts for positive change in our ever-evolving world. Well done!"
Saatvik Sharma, a student at GEMS Modern Academy who scored 42 and is now heading to UCLA to study Finance, said: "I feel ecstatic and relieved now that this chapter of my life has come to a close. It's wonderful to see my hard work and dedication pay off. I look forward to university life and will carry the skills learnt during IB forever with me."
Chloe Dsouza, also of GEMS Modern Academy, scored 41 and is on her way to the University of Notre Dame in the US to major in Applied Maths. She said: "It's been such a journey; I know all of us have come such a long way since we started the Diploma Programme. I am very relieved and overjoyed with my results. This would not have been possible without the support of my friends, family, and teachers."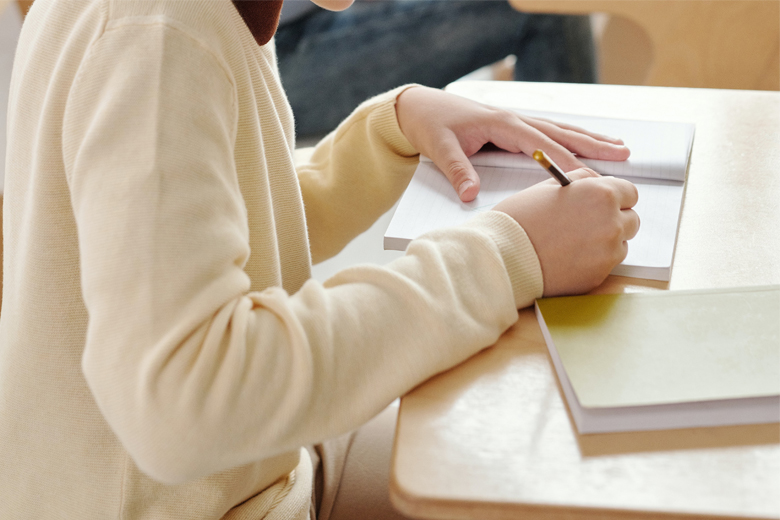 ---
"I look forward to university life and will carry the skills learnt during IB forever with me"
---
A Faultless Score … and Then Some!
As with Shriya Karlapudi, from GEMS Wellington International School in Dubai, Siddhant Tandon, a Dubai International Academy Emirates Hills (DIA EH) student, achieved a faultless score of 45, as well as obtaining a remarkable 52 by taking an additional subject in which he earned a seven.
Siddhant, who is heading to Oxford University to study Economics and Management, commented: "I was gunning for the 45, but I was obviously like any other student putting in a lot of work. I recall staying up till four on several days and then waking up at 8.00 am to begin studying again. I took Match HL Economics HL and then took an additional subject beyond everything. Economics is considered one of the hardest subjects to score, and I really needed to burn the midnight oil with all that."
But she is used to taking on mammoth challenges – one of her ambitions is to be able to learn and play all of the Mozart and Beethoven piano sonatas!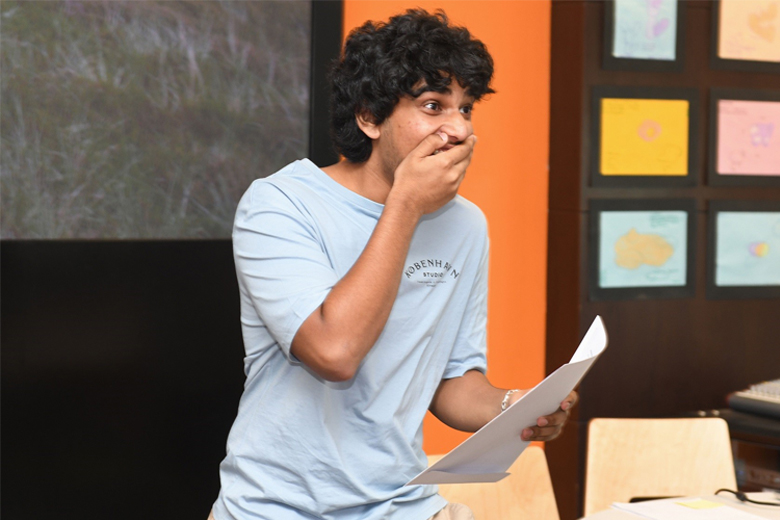 ---
Students have received offers from the world's highest-ranked institutions and universities
---
Nurturing Academic Excellence
Repton Dubai students end the 2022-23 academic year with phenomenal performances in this year's final assessments, achieving an average score of 36 points in the IDBP. Repton's average points per student compares very favourably with the global average points per student of 30.2.
The cohort's outstanding results this year are a testament to Repton Dubai's continued focus on nurturing academic excellence across all year groups. Students have received offers from the world's highest-ranked institutions and universities, including University College London, University of St Andrews, Melbourne University, University of Edinburgh, Durham University, Boston University, and the University of Manchester.
Of particular note is Pierre Touma, Head Boy, who achieved 41 points and underlined his tireless dedication throughout the IBDP, which has earned him offers from UCL and Leeds University. Meanwhile, Abdullah Mohammed achieved 40 points in the IB Diploma and will study at the University of St Andrews, aspiring to become a Doctor.
Other high scorers include Bruno Barcak (41), who is going on to study Law at University College London; Yashua Aboumourad (40), who will study Architecture at the University of Melbourne; and Sara Bouhadi (39), who is heading to the University of Bath to study Psychology.
David Cook, Headmaster at Repton Dubai and Chief Education Officer of the Repton Family of Schools in the UAE, expressed his elation at this year's results: "Reptonians, once again, have shown their dedication to achieving academic excellence and passion for Repton's core values through their results. I'd like to thank our teachers and parents for their support and devotion to the development of our students in the classroom, helping to nurture well-rounded professionals of the future. Congratulations to this year's graduating cohort for ending this chapter of their lives on a high note; I wish them the best of luck in the bright future that lies ahead for each and every one of them."
The graduating cohort is able to view their results on their Repton Passport, the region's first K-12 blockchain-secured multimedia digital portfolio launched in June 2022 by the Repton Family of Schools. Students' results are displayed along with their academic and extra-curricular accomplishments during their tenure at the school, as well as their very own digital yearbook.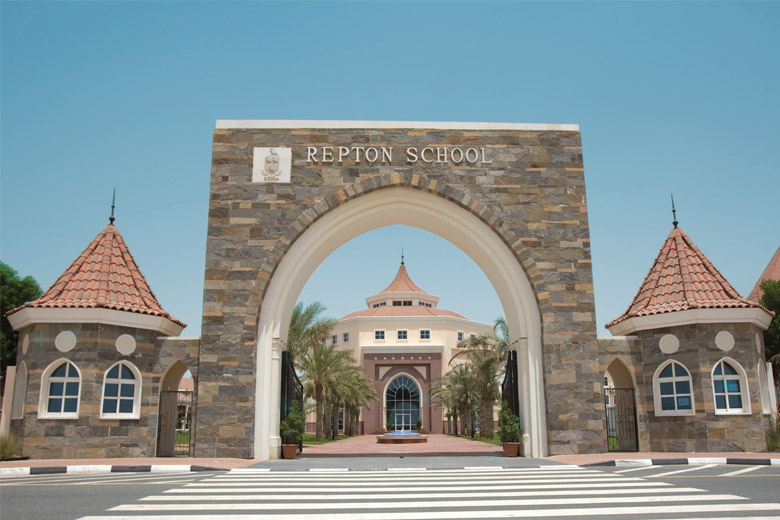 ---
"I recall staying up till four on several days and then waking up at 8.00 am to begin studying again"
---
Empowering Minds, Shaping Futures
Innoventures Education, whose IB curriculum schools include Dubai International Academy Emirates Hills, Dubai International Academy Al Barsha, Raffles World Academy and Collegiate International School, saw 205 of its students take the IBDP, with a 98.5% pass rate across the group with an average points score of 34. Emirati students achieved a 100% pass rate. One student achieved the top mark of 45 points, whilst three students attained 44 points and two students attained 43 points. 27 students scored 40 and above.
Taaleem, which operates five IB curriculum schools in the UAE, had 248 students from Greenfield International School, Jumeirah Baccalaureate School, Raha International School The Gardens, and Uptown International School achieve an average point score of 33, and a 94.6% pass rate, with the highest individual score from Greenfield International School of 45 points.
Data from the International Baccalaureate Organisation shows that in total 2,492 students from 48 UAE schools participated in the IB examinations in May 2023.