Dr. Mohammad Fteiha, Director of Al Ain Campus in ADU, awarded the three winning teams for their outstanding performance and creative ideas during the Competition.
In line with Abu Dhabi University's (ADU) community engagement strategy and the Year of Sustainability initiatives, ADU's College of Engineering, Civil Engineering Department hosted its second Bridge Competition under the theme 'Earthquake Bridge Building for a Sustainable Future' with the participation of over 120 students from both private and public high schools across the UAE. Held at ADU's Al Ain campus, the Competition was hosted with the sponsorship of El Race Construction.
During the Competition, students had the opportunity to present their advanced skillset and knowledge in building sustainable earthquake-resistant bridges which can distribute forces that travel through them during a seismic event. With a two-hour timeframe to present their bridge models to the jury committee, students worked together and showcased their exceptional talent, creativity and teamwork.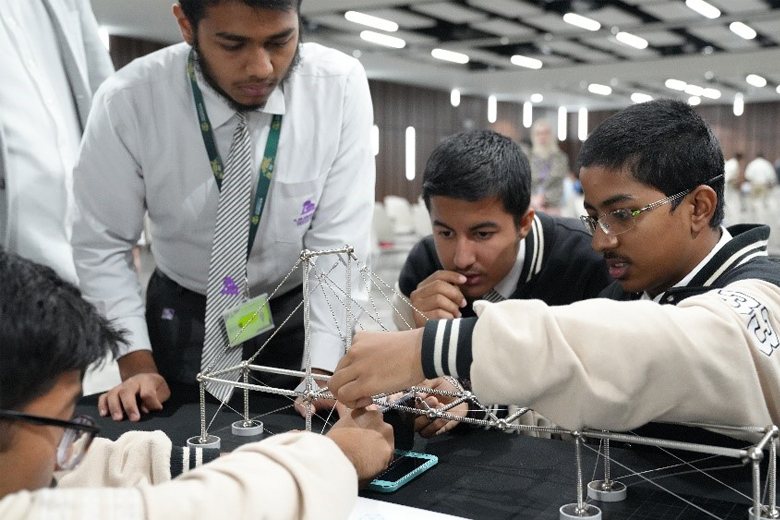 A total of 27 schools participated in the Competition, with four teams partaking from each school from both years 11 and 12. Each team shared their bridge models and explained the underlying concept to the jury members and shed light on the importance of constructing such bridges for a safer and more secure future.
Dr. Abdelkareem Alzo'ubi, Abu Dhabi College of Engineering Coordinator, said: "By hosting the second Bridge Competition, ADU's College of Engineering provided students with a remarkable opportunity to gain a great sense of university life and experience. The event was a true testament to the talent and potential of the next generation of engineers."
---
The Competition was held under the theme 'Earthquake Bridge Building for a Sustainable Future'
---
Mr. Mohamed Abu Obeid, General Manager of El Race Construction, expressed his pride in supporting this initiative that encourages students' exceptional talents and abilities to contribute to the prosperity and development of our beloved nation. He extended his thanks to Abu Dhabi University and all the participating students and schools.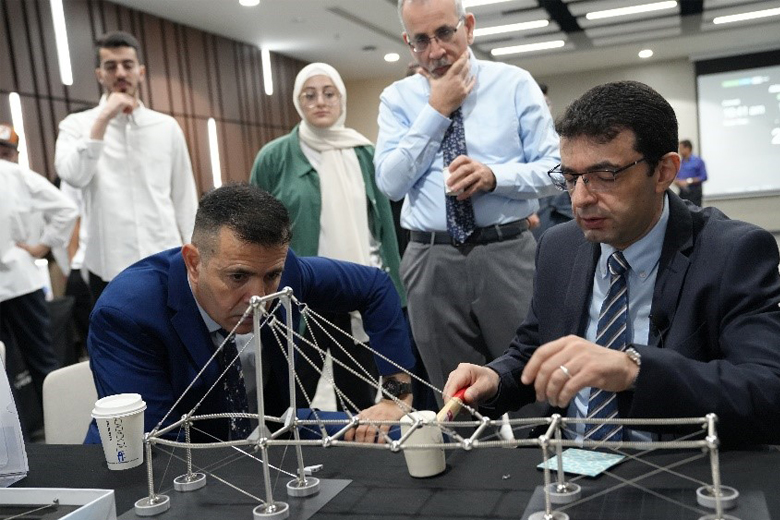 Following the presentations, the jury members announced the winning teams, where the first place was awarded to Al Ataa School and the second place went to Al Ain Juniors School. Lastly, third place was awarded to Al Israa Private School. In addition, the winning teams were also rewarded with monetary prizes where the first place received a generous reward of AED4,000, while the team that placed second received AED3,000 and the third place was honoured with a prize of AED2,000.
To read more from Abu Dhabi University