Abu Dhabi Department of Education and Knowledge (ADEK) has announced the launch of the ADEK Sports Cup, a comprehensive school sports initiative for students in private and Charter Schools, aimed at motivating students to practice various types of sports and raising their level of activity and overall physical health within the school community.
The tournament aims to encourage students to be more physically active and healthier while embracing important values such as sportsmanship, collaboration, resilience and leadership–all of which can be developed through competitive sports participation. This sports initiative will instill positive values among students, including sportsmanship, collaboration, resilience, and teamwork, in addition to empowering them with practical and leadership skills.
In its inaugural edition, the new sporting initiative provides students with the opportunity to play in an impressive football tournament with more than 1,000 male and female students aged 12-14 across 64 teams. The ADEK Sports Cup offers students a one-of-a-kind opportunity to increase their fitness and endurance through intensive training from qualified football coaches, and will enable them to demonstrate their abilities and talents in a competitive and friendly setting.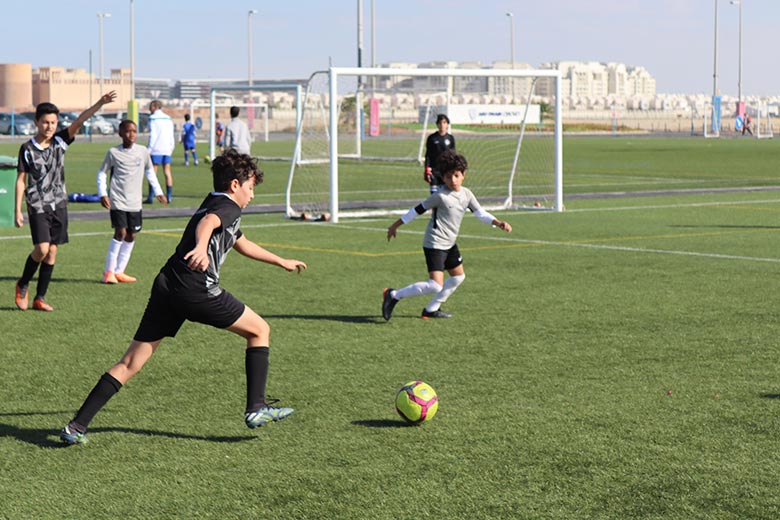 ---
The inaugural edition of the ADEK Sports Cup will feature a football tournament before expanding to other sport disciplines
---
"We launched the ADEK Sports Cup to encourage students and facilitate a return to a healthy and active lifestyle. We are confident that such activities will have a positive impact on students' psychological, physical, and social wellbeing, which in turn will help enhance their academic performance," said ADEK's Undersecretary, HE Amer Al Hammadi.
Teams in the boys and girls categories will compete on the 5-6 March 2022 at Zayed Cricket Stadium with the two finalist teams in each category qualifying for the ADEK Sports Cup Finals that will be held on Sunday 20 March 2022.
The final matches of the ADEK Sports Cup will be held at the Mohammed bin Zayed Stadium, home to Al Jazira Sports Club. The four teams competing in this stage will enjoy a truly professional experience in the 38,000-seat stadium.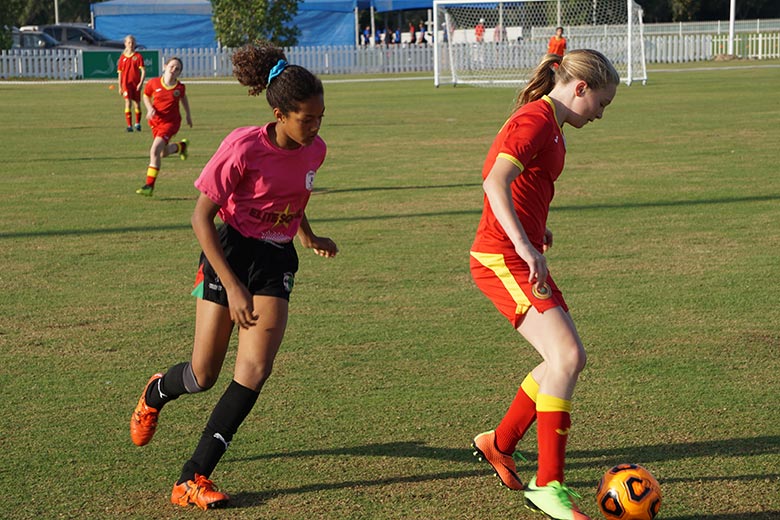 ---
64 teams, more than 1,000 boys and girls students aged 12-14 will compete to win the title for their school
---
The tournament matches will be open to the public for students, families, friends, and other fans to enjoy the exciting atmosphere at the weekend qualifiers and final matches, as well as enjoy a variety of entertainment activities, including prizes a range of awards for the best supporters, as well as for the participating football teams.
To protect the health and safety of the participants and fans, all attendees must follow the Covid-19 precautionary measures as announced by the relevant authorities in the Emirate of Abu Dhabi including the entry requirements at Zayed Cricket Stadium and Mohammed bin Zayed Stadium.
While the initial edition of the ADEK Sports Cup is focused on football, ADEK confirmed its plans to expand the Cup's sports disciplines in future editions, with the goal of attracting the largest possible number of students to participate in the upcoming events and practise their favourite sports. "The ADEK Sports Cup is part of a wider strategy to strengthen the important role of physical education within Abu Dhabi's holistic and comprehensive education ecosystem. We encourage students to exercise and maintain their physical and mental health. Our goal is to identify potentially talented athletes in Abu Dhabi, to help them unlock their strengths and realize their full potential in the areas of their interests," added HE Al Hammadi.