ZainTECH, the integrated digital solutions provider of Zain Group, has annouced a strategic partnership with Rochester Institute of Technology (RIT) Dubai aimed at advancing research and development in the UAE, and fostering key business collaborations aligned with the UAE's national agenda, programmes, and talent development.
The agreement was signed at GITEX Global 2023, the largest ICT and technology exhibition and conference in the Middle East, taking place in Dubai, where ZainTECH made its inaugural appearance as an exhibitor.
ZainTECH is set to leverage its partnership with RIT Dubai to drive strategic partnerships across national initiatives, focusing on national-scale projects. The overarching goal is to bolster academic research and development while nurturing a culture of innovation within the UAE.
---
Partnership to advance R&D and drive innovation aligned with UAE national agenda
---
RIT Dubai was established in 2008 as a not-for-profit global campus of RIT New York, one of the world's leading technology-focused universities with more than 185 years of history. RIT Dubai is funded by Dubai Silicon Oasis, Airport Free Zone, and eCommerce City (Dubai Integrated Economic Zone), with its academic curriculum being from RIT New York.
Commenting on the partnership with RIT Dubai, Andrew Hanna, CEO of ZainTECH said, "The UAE is rapidly emerging as a global tech hub, and one of the critical components in fostering such innovation hubs is investing in our youth and exposing them to cutting-edge ideas and technologies. RIT Dubai has a fine reputation for providing a curriculum that equips students with education on some of the most significant technological priorities of our time, and I believe ZainTECH can both contribute as well as benefit from this pioneering business collaboration aimed at supporting innovation goals on a national scale."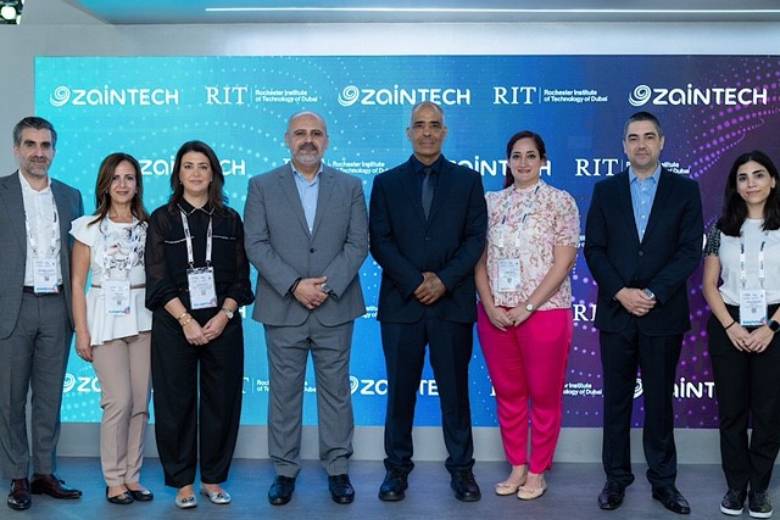 ---
Gulf countries and the wider Middle East are actively pursuing emerging technology capabilities
---
Dr. Yousef Al Assaf, President of RIT Dubai commented, "Our aim as a university is to create an ecosystem by collaborating with leading industrial and public partners and introducing students, staff and alumni to real-time challenges that need unmatched technological designs and solutions. ZainTECH is a leader in the digital space and together we will add value to all stakeholders allowing us to jointly serve and empower the community and the UAE."
The evolution and impact of science and technology have introduced a new dimension in defining a nation's progress and security. Gulf countries and the wider Middle East are actively pursuing emerging technology capabilities, which is a strong indication of what areas and resources will define the success of countries in the future.
ZainTECH possesses compelling capabilities to empower organisations and governments to harness the full potential of digital transformation technologies from conception to execution, in several progressive ways, including setting the standard for excellence and data democratisation. Clients are supported to establish and uphold data strategies, with ongoing R&D being a fundamental pillar of ZainTECH's activities.
To read more from ZainTECH