Wellfit, the state-of-the-art multi-sport fitness centre dedicated to Active Living, is launching an interschool challenge to find the fittest young athletes in Dubai. The finalists will compete as part of Wellfit's Youth High-Performance Programme (YHPP), an ambitious junior high fitness plan aimed at building better movers, better athletes and better performers.
As young athletes progress through the foundational programmes, they become more competitive in their respective sports and more focused on specific outcomes. The YHPP will help them maximise their fitness levels and performance with a full spectrum of coaching programmes and services tackling the different aspects of an active lifestyle, including the development of training plans and injury treatment and prevention.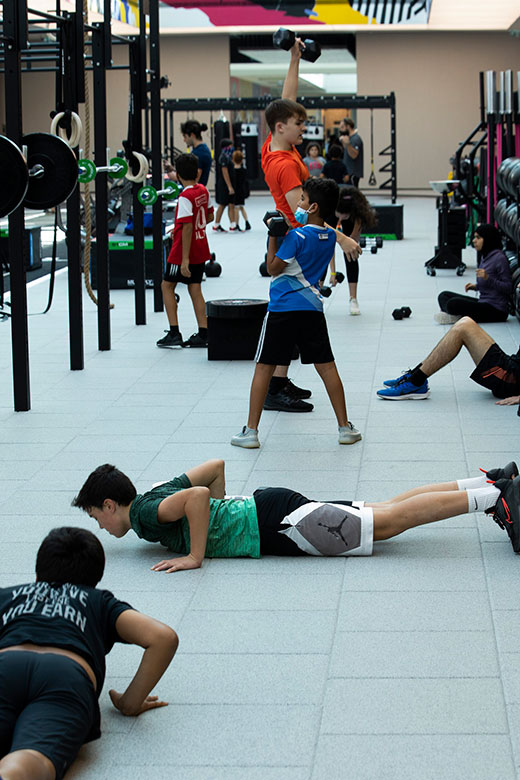 ---
Wellfit's Youth High-Performance Programme targets young talent to maximise their fitness levels
---
Alongside the YHPP permanent programme, Wellfit is running an interschool challenge to discover Dubai's fittest young athletes. Throughout April 2022, several qualifiers will take place within participating schools, and finalists will compete in the ultimate challenge at Wellfit's flagship facility in Circle Mall, Jumeirah Village Circle.
Young athletes between the ages of 10 and 16 will take part in five challenges varying from 'easy' to 'medium' levels, each focusing on a specific physical skill. Boys and girls will need to demonstrate their overall strength performing timed dead-hangs from a bar or maximum push-ups in 60 seconds, their speed with a 30m sprint using speed gates, their level of endurance with a 500m rowing exercise involving a Bleep test, their power by demonstrating standing broad jumps, and the speed and accuracy of their reactions with a BlazePod reaction challenge or putting their hand-eye coordination to the test with a game of Batak.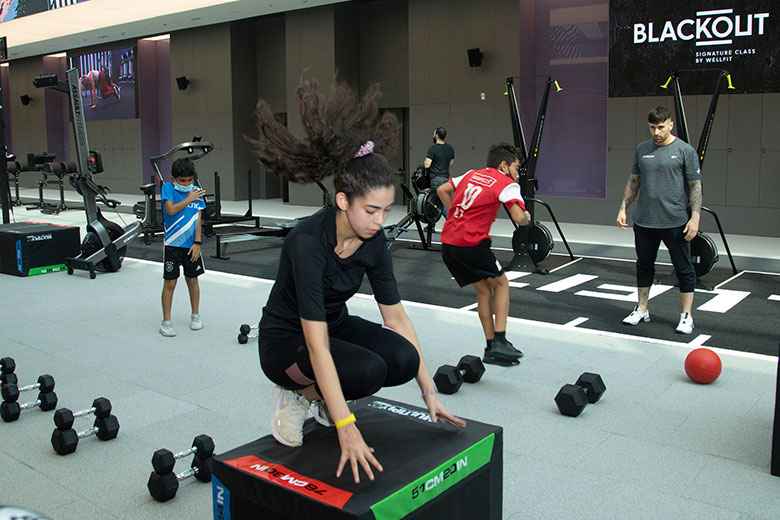 ---
Girls and boys from age 10+ will compete in the final challenge at Wellfit's flagship facility on 30April 2022
---
Dimitri Koutsoubakis, CEO of Wellfit, said: "Wellfit's purpose is to bring immersive workouts into people's lives and enable active living for everyone. The Youth High-Performance Programme is aimed at developing athletes who are looking to enhance their fitness levels and performance using best-in-class technologies and immersive training methods. Youth training helps develop confidence, a feeling of autonomy and a positive body image and we are thrilled to offer this groundbreaking programme to nurture young individuals on their fitness journey."
The qualifiers for the YHHP challenge will run from 11-22 April at participating schools around Dubai. Boys and Girls finalists will then meet at Wellfit on 30 April to compete for one of the three prizes for each category:
1st placed boy/girl– Six-month Scholarship to the YHPP programme, plus Winner's goody bag.
2nd placed boy/girl – Three-month Scholarship to the YHPP programme, plus a runners-up goody bag.
3rd placed boy/girl – One-month Scholarship to the YHPP programme, plus 3rd place athlete's goody bag