Choosing your subject of study, the university where you would like to study and preparing for the application process is a crucial journey for a high school student.
In this feature series, academic experts from UniHawk will assist you through this journey. Each feature will focus on one academic stream, answering your questions and helping you make the right decision.
Why study Psychology?
Psychology is a diverse discipline that can open the door to a wide range of career opportunities. The program has seen a surge in popularity since the COVID-19 pandemic, which heightened awareness around the importance of mental health and psychological wellbeing. The consequent demand for clinical practitioners means that there are excellent job prospects for graduates in the field.
Psychology is also a good choice for students who want to earn a degree while keeping their professional options open. It is a discipline that teaches functional skills around communication and human interaction, which can be applied to any role in any industry. Psychology graduates often go on to careers paths in human resources, sales, and marketing, based on their understanding of people and behaviour.
What to consider when choosing your university
Art or Science?
A course in psychology can be undertaken as either an art or a science degree. The Bachelor of Arts curriculum focusses on the sociological and human behaviour concepts of psychology, whereas the Bachelor of Science delves deeper into the clinical and medical aspects of the discipline. It's important to explore the full course curriculum when you are shortlisting universities, to find the right program for your long-term professional goals.
Program Specialisation
Whether you elect to take the art or the scientific route, you will also have an opportunity to specialise in a particular branch of psychology. From conventional fields such as counselling, family therapy, and child psychology, to contemporary applications such as consumer psychology, workplace psychology, and forensic psychology, there is an extensive range of specialisation options to explore. If you have a clear idea about your career aspirations, you can shortlist universities with your chosen specialisation in mind.
Location
Psychology is a popular program in the USA, UK, and Canada, where there are some excellent options to study at top universities. There are also well-reputed courses in institutions across Europe, though working knowledge of the local language would be needed for research and professional practice.
As with most other undergraduate programs, the duration and flexibility of a psychology degree differs between geographies. In the UK, specialisation begins at the outset and the program can be completed in three years, whereas North America offers greater flexibility to explore different elective subjects and the degree takes four years to complete. Those who pursue the Bachelor of Science option will qualify as STEM graduates, which could provide an opportunity to stay on and explore employment opportunities in-country for a fixed time after graduation.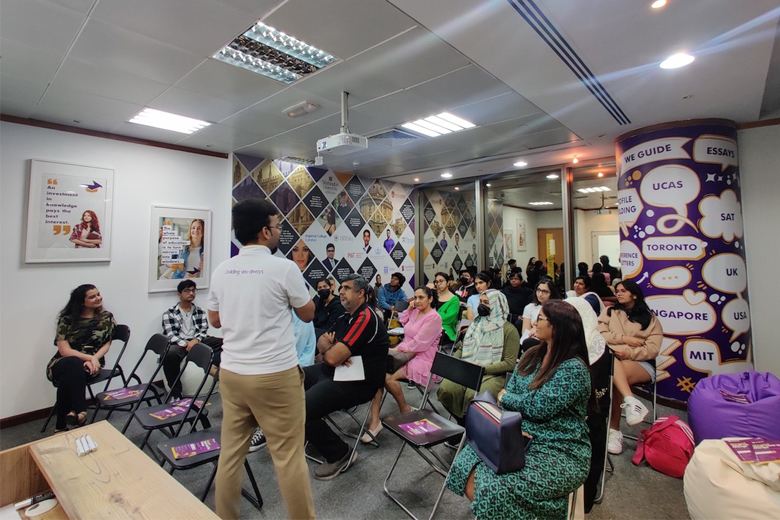 How to prepare for your application
Exams and Assessments
The subject requirements for a psychology degree will depend upon which route you choose to follow. For Bachelor of Science programs, biology and maths are compulsory, whereas maths is optional for Bachelor of Arts students, and biology is a preference though not an absolute necessity. To earn a place at a top university you will need good grades across your high school exams. As with all degree programs, international applicants to US schools are advised to sit for the SAT exam, and wherever you choose to study, you will need to take the IELTS language proficiency test.
Essays
As an applicant for a degree in psychology, your essays and personal statement will be critical to assessing your suitability for the program. As well as demonstrating your commitment to the discipline, this is your opportunity to showcase the skills and personal attributes required for the degree, such as strong communication, self-awareness, resilience, and ethics. For UK admissions, you will complete a personal statement to accompany your application, and for institutions in the US, you will write multiple supplementary essays on a range of subjects.
Profile Building
Psychology requires excellent interpersonal skills, so it's important to build a profile that demonstrates your teamwork and leadership capabilities. Participating in extra-curricular activities in school, volunteering within the community, and supporting social impact projects will help you demonstrate these characteristics. To show your commitment to the subject, you can complete online courses or explore internship opportunities related to your chosen specialisation. For Bachelor of Science applicants in particular, taking part in an academic research project is an excellent way to stand out from the crowd in this discipline.
Whatever you choose to do to build your personal profile, starting early is the key. As soon as you select your study options around year nine, you can begin to develop your profile around your academic interests to support your future university applications.
By Rashmi Menon, Director Admissions, UniHawk
To read more from UniHawk