Choosing your subject of study, the university where you would like to study and preparing for the application process is a crucial journey for a high school student.
In this feature series, academic experts from UniHawk will assist you through this journey. Each feature will focus on one academic stream, answering your questions and helping you make the right decision.
Want to study Medicine?
Medicine is a dynamic and rewarding career path where you can witness the positive impacts of your professional practice first-hand. It is also immensely challenging and requires a high level of commitment, persistence, and resilience, a mindset you'll need even before you start your medical studies.
As soon as you've decided to study medicine, the first step is to start exploring your options – where you want to study and where you want to practice – to understand what you'll need to do to achieve your goals. Once you've made that choice, the second step is preparing for the various entry requirements you will need to fulfil to earn a place at your chosen institution.
What to consider when choosing your university
Home or abroad?
The first thing to consider is whether you want to study in the UAE or overseas. For students who prefer to stay closer to home, several well-reputed universities offer Doctor of Medicine qualifications across the Emirates through a six-year programme of study.
---
Medicine is a dynamic and rewarding career path where you can witness the positive impacts of your professional practice first-hand.
---
For those looking to study overseas, there are multiple options. You'll want to consider the teaching methods of particular destinations and whether they suit your own learning style. You should also consider your long-term plans and career prospects; are you looking for guaranteed employment, permanent residency, or a particular lifestyle in a specific destination? Where can your priorities be best achieved?
In terms of medical studies, the most popular destinations from the UAE remain the UK, Ireland, mainland Europe, and Australia.
UK
The UK is renowned for its world-class medical training, though it is also among the most expensive study destinations in this field. Qualifications are easily transferrable back to your home country, and UK graduates can generally obtain board certification for licensure to practice elsewhere overseas without additional exams.
The five-year programmes are taught in English, with access to outstanding infrastructure and career progression opportunities. Graduates from UK medical programmes can transition directly into employment with the country's National Health Service, allowing them to settle into the industry in a familiar environment.
Ireland
Ireland maintains comparable academic credentials to the UK and is also among the more expensive destinations for medical studies. Like the UK, students have access to world-class infrastructure and gain early exposure to clinical practice through the national healthcare systems.
Ireland is a popular choice for North American passport holders, as programmes provide residency opportunities in the USA and Canada. This also helps to facilitate licensure for practice in North America.
Europe
A medical degree takes six years in Europe, although it can still be more cost-effective, with fees up to one-third less than in the UK. Courses are taught in English, but language remains a consideration.
For practice in-country, a CERF Level C1 must demonstrate sufficient local language proficiency. If you're planning to practice elsewhere, you need to ensure that your qualification enables you to clear licensure exams in your chosen destination.
Australia
There are different options to study medicine in Australia; you can complete a bachelor's degree in a related field and then pursue the four-year Doctor of Medicine programme, or you can fast-track with a double degree in medicine, which combines undergraduate and postgraduate studies in a five-year programme.
While exchange rates fluctuate, Australia is still generally a more cost-effective option than the UK. It also offers good prospects for migration, and medicine studies are often a pathway to permanent residency.
Each option has its benefits – the key is to decide where your own priorities and interests lie. To get clarity on that, it's often helpful to talk with people inside and outside your existing network, to bring different perspectives and expertise to this once-in-a-lifetime decision.
How to prepare for your application
Once you've decided where you want to study, you'll need to start preparing for the various elements that will go into your application. We can categorise these into five broad areas: Standardised tests and MMIs; Transcripts; Extra-curricular activities; Essays; and Recommendations.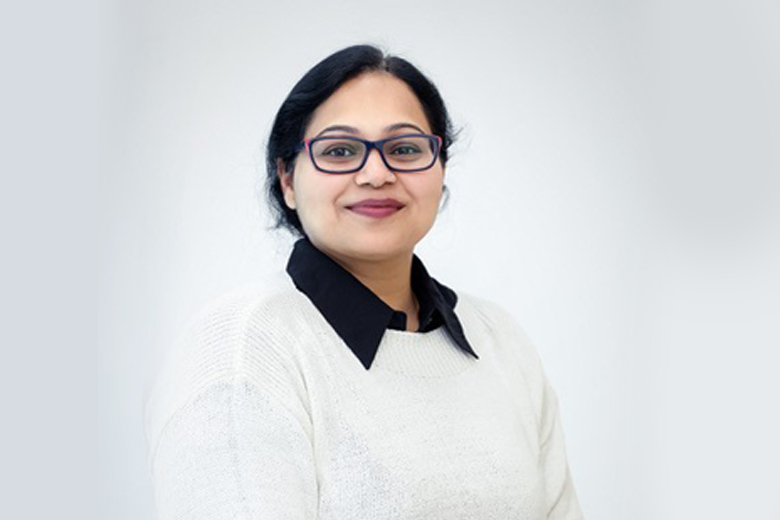 Standardised tests
In addition to the IELTS language proficiency test, applicants for medical studies will usually take other assessments to evaluate their fit for the programme. The UCAT (University Clinical Aptitude Test) and the BMAT (BioMedical Admissions Test) are the primary aptitude tests used to select medical student admissions in the UK, Australia, and parts of Europe. Different universities may require applicants to take independent tests designed by the institutions themselves.
The BMAT focuses on scientific aptitude, critical thinking, and problem solving, while the UCAT addresses various aspects of situational judgement, logical reasoning, and decision-making. Tests can only be taken once in each admissions cycle, so it is critical that you are very well prepared. Starting with mock tests and going forward to build your skills, aptitude, and test-taking abilities, you should begin your preparations from grade 10 if you want to be properly equipped for success.
MMIs
Alongside the standardised test, applicants for medical studies will usually be required to participate in Multiple Mini Interviews (MMIs) to assess skills that cannot be measured in other ways. This takes the form of several different interactions: one-on-one discussions, panel interviews, role play, and teamwork exercises.
---
Preparing your application for medical studies is a predictably demanding and complex process
---
Through the MMIs, you can show your enthusiasm and compatibility for medical studies and demonstrate tacit skills such as empathy, dexterity, leaderships, and ethical reasoning. Again, it's essential to prepare thoroughly for the MMIs by exploring the different concepts and undertaking mock practice sessions to ensure you demonstrate the required skills in a polished way.
Transcripts
Your preparation to build the necessary transcripts starts with choosing the right subjects at Grade 10. Naturally, you'll need a science focus, with Chemistry, Biology, Physics and/or Maths the preferred combination. As a highly competitive programme, Medicine requires a consistently outstanding set of grades for a successful application.
Extra-curricular activities
Evidence of extra-curricular involvement is essential for any good university application, but for medical studies; you should focus on particular activities that show your skills and dedication to the profession.
Ideally, you will undertake a combination of work shadowing in a clinical context and general volunteering activities to gain knowledge and experience in the profession and demonstrate your compassion, dedication, and teamwork. These opportunities can be challenging to access, so it is important to start exploring your options and building the right networks early.
Essays
Your essay or personal statement is one of your biggest opportunities to stand out from the crowd in a highly competitive field. In addition to setting out your academic and extra-curricular achievements, the personal statement is your opportunity to display the values and attributes that universities are looking for.
Your communication skills, professional attitude, self-awareness, conscientiousness, resilience, and ethics are important characteristics that can be demonstrated through your personal statement. Crafting a statement that best represents you is a reflexive and iterative process and it's a good idea to take some time and seek advice on the various aspects you'll need to include.
Recommendations
Letters of recommendation provide robust and independent evidence of your academic, professional, and personal experience and attributes. You should seek recommendations from those who can best provide detailed insight into your achievements throughout your education and any clinical experience you have gained. Once again, this may be an iterative process, so it is wise to plan ahead and request your recommendations well in advance of your application deadline.
Preparing your application for medical studies is a predictably demanding and complex process. You will be dealing with a different and challenging aspect of the journey, often at the same time, while still pursuing your studies and aiming for the best grades from high school. With specialist support, you can navigate the process more efficiently and get the guidance you need to achieve the best outcome at every stage to set yourself on the right path to realise your career ambitions.
By Rashmi Menon, Director Admissions – Medicine, UniHawk