As the international SAT test gets set to go digital, study abroad admissions experts, UniHawk, say that the new format offers fresh opportunities for students to boost their scores through personalised preparation. Described by the US College Board as more concise and user-friendly, the new digital SAT format can also reveal the areas where students need more guidance and tuition when undertaking mock testing. UniHawk counsellors say this enables exam preparation to be better focussed and structured towards individual needs.
With the first digital test scheduled for 11 March, UniHawk is already preparing students to take on the new format. The move online is expected to bring a number of changes aimed at improving the student experience with shorter reading passages and a reduction in the duration of the test itself. Candidates will also be able to use a calculator that has been built into the testing application throughout the numerical reasoning section, and it is anticipated that results will come sooner than the paper-based test.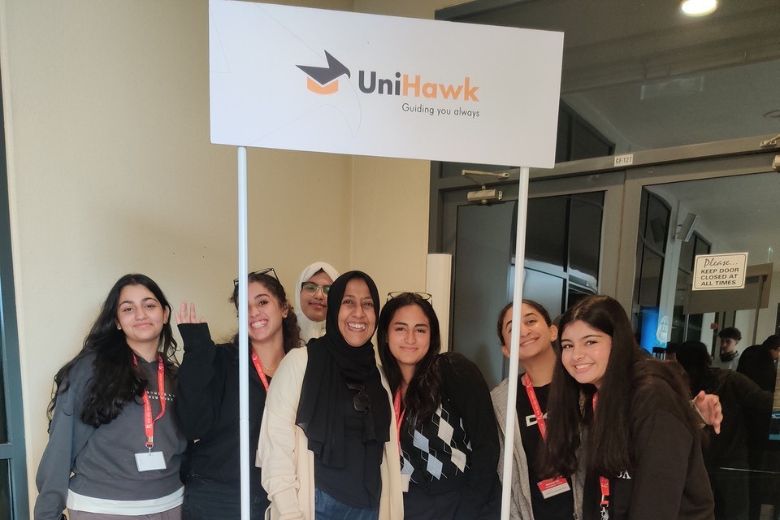 ---
Admission experts say the move to online testing brings opportunities for better exam prep
---
UniHawk Founder and CEO, Varun Jain, explained: "In terms of preparation, the digital format allows us to take a more in-depth, individualised approach. When students complete sample tests, we can see how much time they are spending in each section and identify the areas they find more challenging. This helps us decide what to focus on in the preparation process and to improve their exam technique overall. From our initial diagnostic testing, needs analysis, and action planning, to curriculum and digital resource development, we can optimise the preparation time to help each student achieve their full potential."
The new test is intended to reduce stress in the exam environment as students can see what they have left to complete and the time available to do so. The exam is also now computer-adaptive, meaning that the difficulty range of questions later in the test is set by the candidate's performance in the early stages. Varun revealed: "Our trainers regularly sit the tests with our students to experience the same exam-related pressure. The digital testing will make this process even more constructive as we can better understand specific challenges in timing and develop tailor-made solutions."
---
The new test is intended to reduce stress in the exam environment as students can see what they have left to complete and the time available to do so
---
Having assisted more than 12,000 students to access higher education institutions around the world, the UniHawk team takes a holistic approach to preparing candidates for admission. Varun says that test preparation is just one aspect of developing a winning university application. He advises that students should also work on building their broader academic and extracurricular profiles, as well as practicing interview techniques, developing their personal statements, and securing letters of recommendation.
He concluded: "Students should ideally start with coaching for standardised tests around three months before they intend to take the exam. With the new SAT format, there will be additional things for students to familiarise themselves with, and early preparation will be beneficial towards achieving a successful outcome."