PepsiCo and the Arab Youth Centre (AYC) have announced three teams from the UAE for the Arab Youth Hackathon final, following a three-day bootcamp hosted by PepsiCo, PepsiCo Foundation, Plug and Play and AYC. The regional entrepreneurship programme aims to create smarter solutions for climate-related issues in agriculture, circular economy, water security, and renewable energy. 
The bootcamp took place at the Sharjah Research Technology and Innovation Park, where finalists received mentorship through curated workshops from industry and subject matter experts. The first day kicked off with sustainability activities and introductions to help set workshop objectives, followed by an ideation assignment to help identify the strongest ideas. Over the next two days, participants learned more about design thinking, evolving an idea into a viable product, and green communications, complete with mentor-led working sessions. This extensive training culminated in a final pitch to a judging panel of five experts across the innovation, sustainability, and business development spectrum to hone in on the top three winners from the UAE. The entries were evaluated based on their sustainability alignment, ability to reduce emissions, and the magnitude of impact on areas under the four pillars of the competition (Water, Agriculture, Climate and Circular Economy).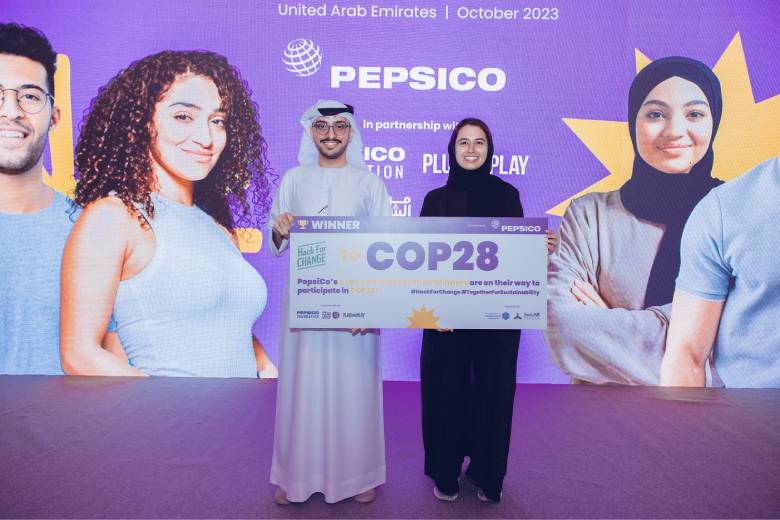 Esaal, SolAir, and Krabby are now set to compete against other regional challengers at COP28, as part of the Arab entrepreneurship programme. Esaal, represented by a trio of founders from the United Arab Emirates University, includes Reem AlMussabeh, Alhasan Farajallah, and Anas Al-Tomili. Their idea revolves around a digital analytics platform, aiming to revolutionise business decision-making. Esaal eliminates paper receipts and transforms them into smart digital receipts, offering actionable insights.
---
PepsiCo, PepsiCo Foundation, and Arab Youth Centre shortlist three teams, Esaal, SolAir, and Krabby from UAE for Arab Youth Hackathon final
---
SolAir, led by founders Keegan Cobb and Azzan Farooq, both from the American University of Sharjah, boasts an innovative concept. They have developed an autonomous device that utilises pressurised air to linearly clean solar panels, all without the need for water. This innovation aims to maintain solar panels at their maximum efficiency, contributing to sustainable energy solutions.
Krabby, a team led by founders Harsh Garg, Sanober Sarfaraz Ahmed, and Anurag Kumar Jha from BITS Pilani, presents an autonomous coral restoration service. Employing artificial intelligence, Krabby identifies healthy coral fragments and transplants them to suitable locations, contributing to coral reef preservation.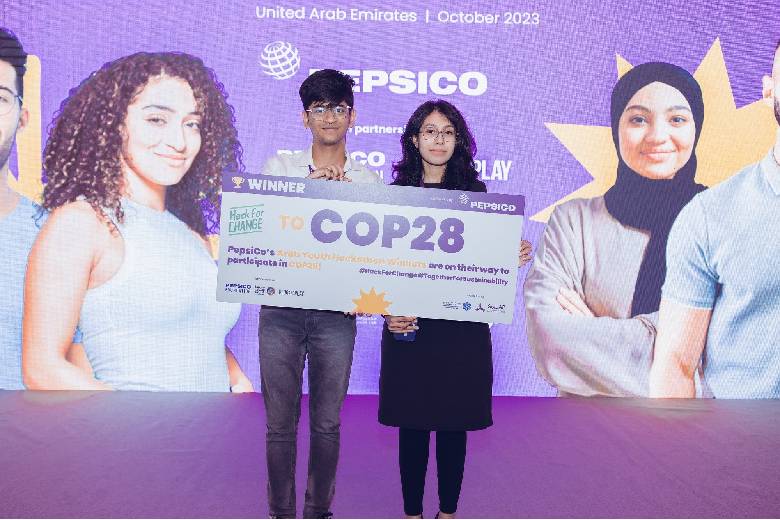 Aamer Sheikh, CEO – Middle East at PepsiCo said,"Through the Arab Youth Hackathon, we are advancing COP28's goal to promote youth engagement in climate action. There is incredible innovative potential in the region, and we believe we have a role to play in creating an environment for young people's collective action and innovation to be supported and accelerated. We're inspired to see the caliber of young climate challengers in the region and look forward to working closely with our partners to support entrepreneurs at all business stages."
Mr. Sadeq Jarrar, Executive Director – Arab Youth Centre said,"The Arab Youth Hackathon is a vital initiative to engage young people and capture their visions. It also harnesses the creativity and potential of promising talent in our region. Through this initiative, we are working to empower young people to find effective solutions to pressing climate challenges." He added. "Youth's valuable participation in the twenty-eighth Conference of the Parties (COP28) is an affirmation of the will of Arab youth to lead a meaningful transformation towards a sustainable future, and we look forward to seeing their creative imprint on the global stage."
---
PepsiCo, PepsiCo Foundation, and Arab Youth Centre shortlist three teams, Esaal, SolAir, and Krabby from UAE for Arab Youth Hackathon final
---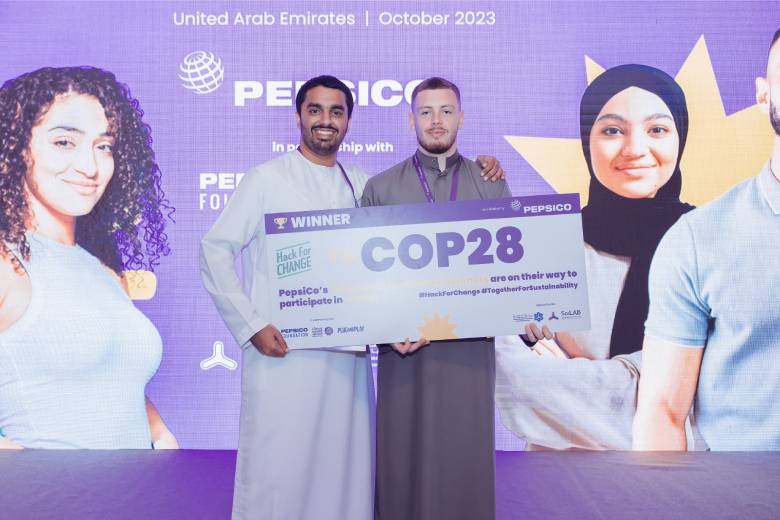 Jordan Bray, Country Director UAE, Plug and Play said, "We are genuinely excited by the outstanding ideas showcased by the UAE's young innovators during the Arab Youth Hackathon. Fostering regional talent is at the core of Plug and Play's mission, and we believe in these young innovators' potential to create a more sustainable future. Congratulations to the three UAE finalists, and we eagerly anticipate their contributions to the global dialogue at COP28. We have full confidence that their innovative solutions will drive meaningful and lasting change on an international scale."
Finalists from Egypt were announced last week, with Jordan, Lebanon, and Saudi Arabia expected to follow in the coming weeks. The finals of the competition, featuring 15 of the most promising solutions from the five countries, will be happening in the Youth Hub taking place on the side lines of COP28 in Dubai. The three best innovators will receive an equity-free seed fund from the PepsiCo Foundation to launch their businesses, worth $30,000 for the winner, $20,000 for the runner-up, and $10,000 for the second runner-up. In addition, they will participate in a one-month incubation programme that will help them develop and scale their ground breaking ideas and ensure long-term success.
To read more news from Education UAE