The stage is set, the banners are unfurled, and the doors will be wide open to usher you into a realm where knowledge meets innovation and learning takes on a whole new dimension. The much-anticipated GESS (Global Educational Supplies and Solutions) Dubai 2023, a veritable treasure trove of ideas, innovations, and inspiration that promises to ignite your passion for learning, is taking place at Za'abeel Halls 4-6, Dubai World Trade Centre from Monday, 30 October to Wednesday, 1 November. Education UAE will be there as a media partner and sponsor for the 'Innovation in Education' award.
As you step through the exhibition doors, you'll be enveloped by an electric atmosphere, pulsating with the energy of knowledge seekers. A dazzling array of exhibits awaits you, each designed to encapsulate the various facets of education. From cutting-edge technologies that are redefining the classroom experience to immersive workshops where you can roll up your sleeves and get hands-on with learning, there is something for everyone. Take a look at the Show Preview to see exactly what we mean!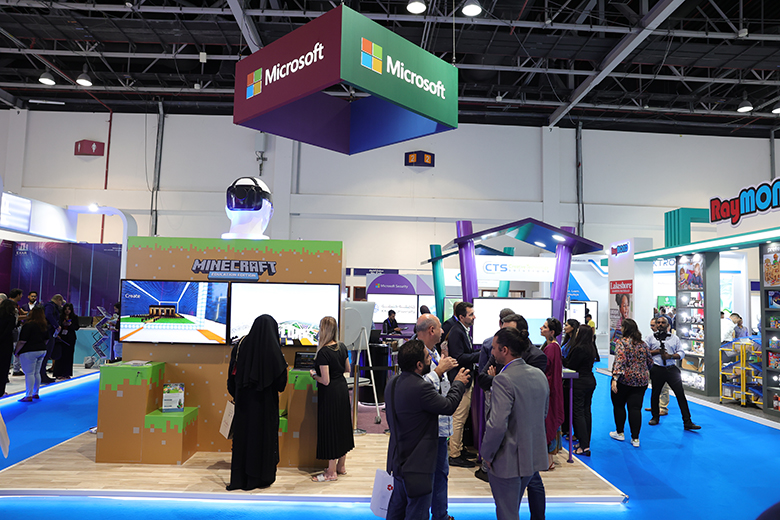 ---
A dazzling array of exhibits awaits you, each designed to encapsulate the various facets of education
---
Educators, administrators, and stakeholders from over 90 countries will be present for this 16th edition of GESS Dubai, which is all geared up to be a meaningful meeting point for key decision-makers in the educational ecosystem with a jam-packed schedule of panels, discussions, innovative ideas, expert insights, and the latest educational solutions in the region. Here's a sneak peek of what to expect: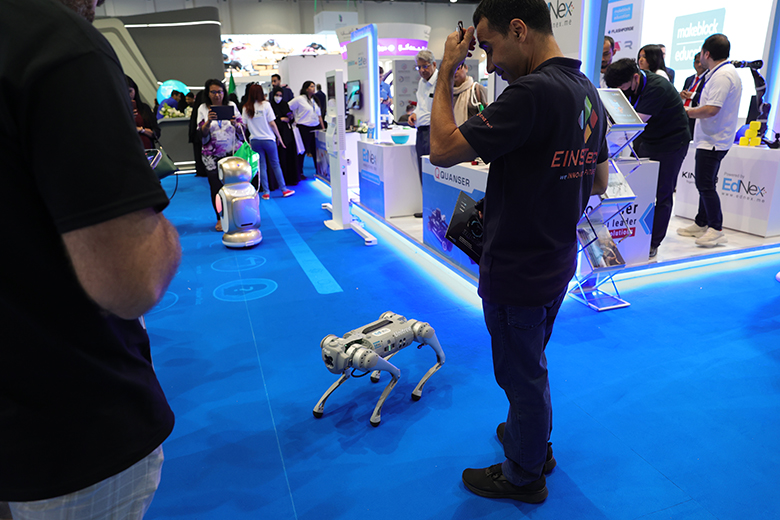 Exhibitors from Across the Globe
GESS Dubai, a CPD-accredited conference, is set to host over 350 prominent education brands from more than 40 countries. These exhibitors, including Gold Sponsors, Emirates Transport, and Microsoft, will present the latest educational products, services, and innovations. They will offer attendees the opportunity to explore a diverse range of solutions from leading companies such as Netsupport, Century Tech, 3P Learning, TES, Renaissance Learning, and more. These offerings aim to enhance educational institutions and teaching methods, making GESS Dubai a must-attend event for educators and administrators alike.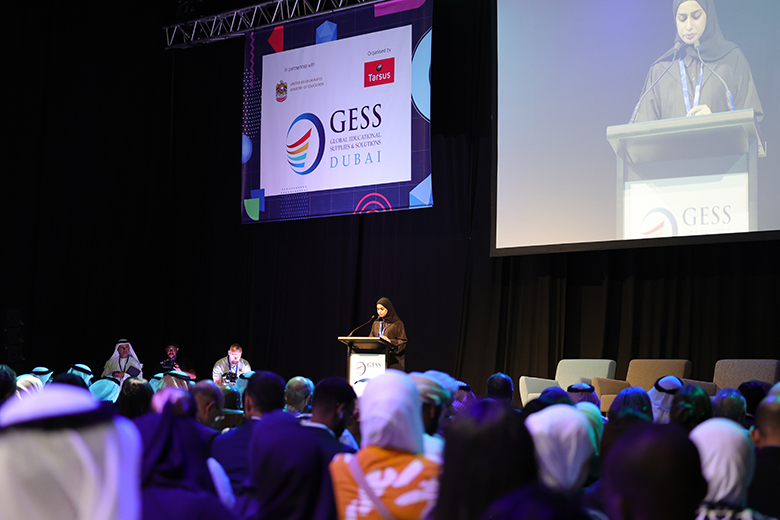 Inspiring Keynote Speakers
This year, GESS Dubai proudly presents three distinguished keynote speakers, each celebrated for their significant contributions to education.
Peter Milne, the Founder/Director of Target4Green, brings over 25 years of expertise rooted in education and sustainability. He achieved the first-ever Eco-Schools Green Flag in 2012 during his tenure in Dubai and has since organised the internationally acclaimed Beyond COP21 Symposium series.
Ewan McIntosh, Managing Director of NoTosh, is renowned for pioneering podcasting and blogging in European classrooms. He now advocates for design thinking in education and will share insights on 'The Power of a Promise' and participate in discussions on 'Schools of the Future'.
Darren Coxon, Founder of coxon.ai, boasts 25 years of profound experience in education. He's actively collaborating with respected organisations on AI training programmes and passionately advocates for responsible AI use in schools. Darren's insights on AI in education promise to be a highlight of GESS Dubai.
Abdul Aziz Al Nuaimi, also known as the 'Green Sheikh, aims to move people to action, regardless of their age, nationality, or religion. In particular, he hopes to inspire the younger generation. Hear how he has devoted himself to advocating a more environmentally friendly approach in the UAE.
---
Educators, administrators, and stakeholders from over 90 countries will be present
---
A Diverse Range of Seminars and CPD-Accredited Workshops
GESS Dubai will feature three days filled with inspiring and innovative content. Attendees can immerse themselves in live case studies, workshops, and panel discussions, all thoughtfully designed to empower educators to achieve excellence in their classrooms. The different zones include:
GESS Talks
This year's GESS Talks (Live Stage) introduces its inaugural live sessions with thought leaders from GESS podcasts and webinars. Attendees will have exclusive access to interact with these experts, fostering in-depth discussions and insights.
Leaders in Education Conference
This exclusive conference is tailored for principals and distinguished members of the educational leadership community. It will delve into the intricacies of effective leadership and the skills required to thrive in senior roles.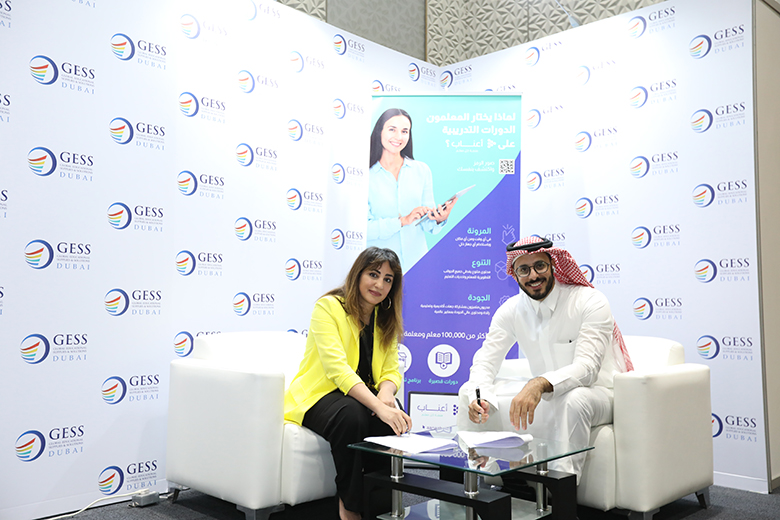 Well-being Space
Designed to explore well-being in education, this panel offers global research findings and innovative approaches to foster well-being among educators and their educational communities.
Skills Development
Through immersive workshop-style sessions and in-depth talks, participants will acquire practical, hands-on skills and techniques to enhance their educational leadership.
Education Innovations
Attendees will have the opportunity to explore emerging technologies and transformative trends shaping the future of education.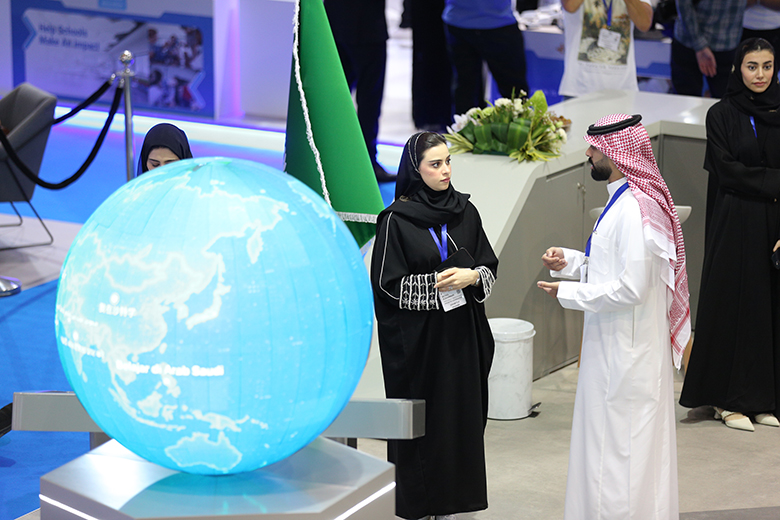 GESS Awards
This distinguished platform will acknowledge and celebrate excellence, diversity, and the highest standards within the educational products, resources, services, and individuals. The gala dinner is scheduled for 31 October.
A Global Network
With more than 6,000 education professionals from over 70 countries set to attend, GESS Dubai offers unparalleled networking opportunities and the chance to connect with peers from around the world.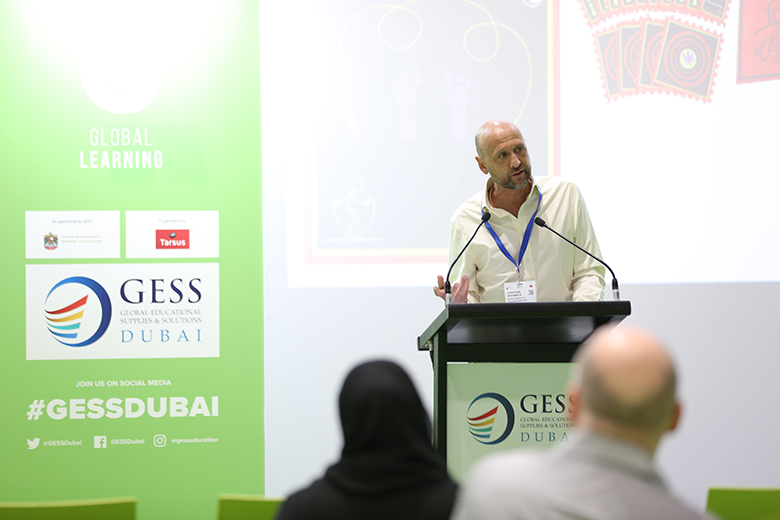 ---
GESS Dubai is more than just a showcase; it's a celebration of the quest for knowledge
---
A Celebration of Knowledge
Education UAE Partners and Media Director, Laura Wojciechowski, commented: "Education is the cornerstone of personal and societal development. It is the catalyst for growth, a key to unlocking one's potential, and the bridge that spans generations, connecting the wisdom of the past to the promise of the future. GESS Dubai serves as a vibrant platform to celebrate the transformative power of education. Don't forget to come and say hello to Education UAE on Stand U44!"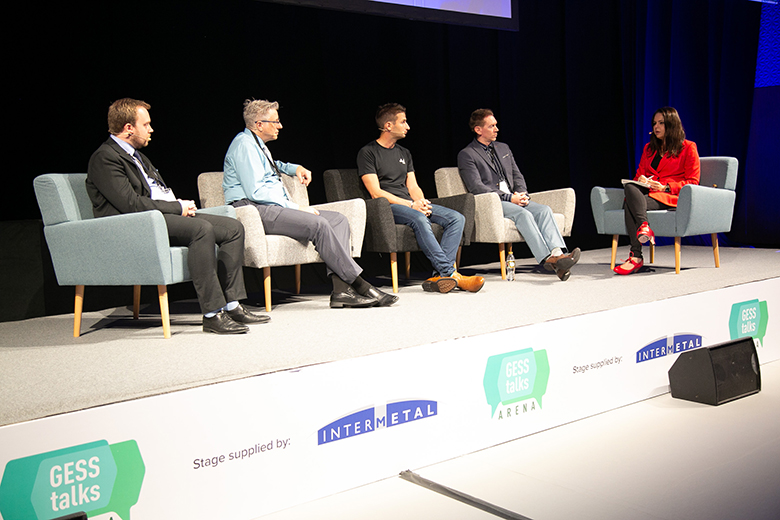 GESS Dubai is more than just a showcase; it's a celebration of the quest for knowledge, a tribute to those who light the path of learning, and a pledge to continue advancing the frontiers of education. We invite you to embark on this enlightening journey with us and be part of a community committed to making the world a better place through the power of education. So dive in, explore, and be inspired by the possibilities that education offers. Welcome to GESS Dubai, your gateway to the future of learning.
Register now at www.gessdubai.com to attend for FREE.
VISIT US AT EDUCATION UAE & EDUCATION SAUDI AT STAND NUMBER U44