by Corrine Vish, Director, International Admissions at St. George's University School of Medicine
The increasing demand for healthcare on a global level places a rising interest in medical education. Coupled with a strong desire from international students to seek a medical education in the United States, this gives us an incredibly competitive space, and one which has only seen application growth in recent years – data suggests that we are now at an all-time high. International students are looking towards a global, quality, education that offers them the opportunity to become doctors in the US and around the world.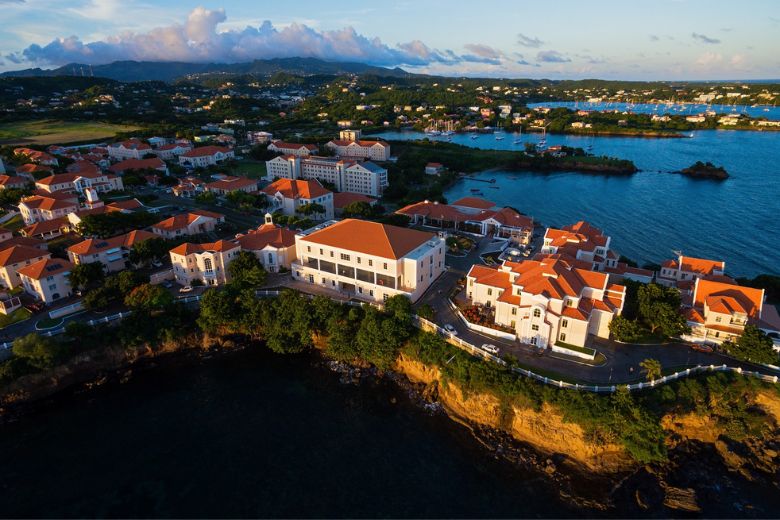 ---
A student attending an international medical school gets the benefit of exposure to prevalent health concerns in other cultures
---
An international education is perfect for equipping students with global diversity to deal with a huge array of people, cultures, and ethnic diversities. This holistic approach to a diversified education places the students in an incredibly strong position when entering the workplace as they offer not only excellence in medical learning but also the softer skills which involve dealing with patients and colleagues on a more human level. A student attending an international medical school gets the benefit of exposure to prevalent health concerns in other cultures in comparison to getting familiar with local health concerns only. This hones their medical skills and gives them the advantage of being able to continue their professional life around the world while being equipped with the tools to address current industry gaps and challenges.
At St. George's University School of Medicine, we are seeing students who are looking for dynamic training that can equip them for a range of different post-graduate training options in the US – and that is exactly what we are doing. According to FSMB physician licensure data, 2021, St. George's University is the largest source of physicians licensed in the US – more than any other medical school in the world.
Assessing the quality of an international institution is also paramount. The number of medical schools around the world has been increasing dramatically to meet the demand, but this results in varying accreditation levels – which will then impact where a student would be able to practice once qualified. For example, SGU's accreditation and recognitions ensure that SGU students have access to the United States Medical Licensing Examination (USMLE), can participate in the National Residency Matching Program (NRMP), and can apply for licensure to practice medicine in the United States.
It's also worth noting that medical school rankings generally tend to favour research institutions over ones that emphasise a different academic focus. While these may be the best schools for some students who have certain career goals, that doesn't necessarily mean those are the best schools for everyone.
One thing which should remain at the forefront of our minds, however, is that being a doctor or medical professional is a lifetime pursuit. Skills are developed to a large extent during educational years and educational institutions play a significant role in nurturing these qualities – so the necessity to select wisely is always apparent. We should always keep in mind medical school is just the first step in a journey toward becoming a doctor. Obtaining a medical education builds a foundation that will stick with you for the rest of your life.
Global trends will always have an influence on medical education, and a good education will depend on a provider's ability to fuse the traditional pillars of medical learning with the modern-day challenges faced in real-world situations – creating a well-round professional ready to step onto the frontline.