The Sharjah Private Education Authority (SPEA) has launched its Strategy 2022-2024 in line with its ongoing commitment to improve the quality, efficiency, and excellence of the private education system in the Emirate of Sharjah. The new strategy aims to enhance the teaching environment in the emirate and drive effective educational outcomes. This is in line with the latest global trends and the vision of H.H. the Ruler of Sharjah concerning education and human development, as well as the direction of Sharjah. 
The comprehensive strategy focuses on various elements of the private education system in the emirate, including educational institutions, schools, kindergartens, training institutes, teachers, parents, and all recipients and beneficiaries of private education. It also outlines a roadmap for educational institutions and other entities associated with the SPEA – joining hands with strategic partners and stakeholders to develop an integrated vision to improve the governance and efficiency of education.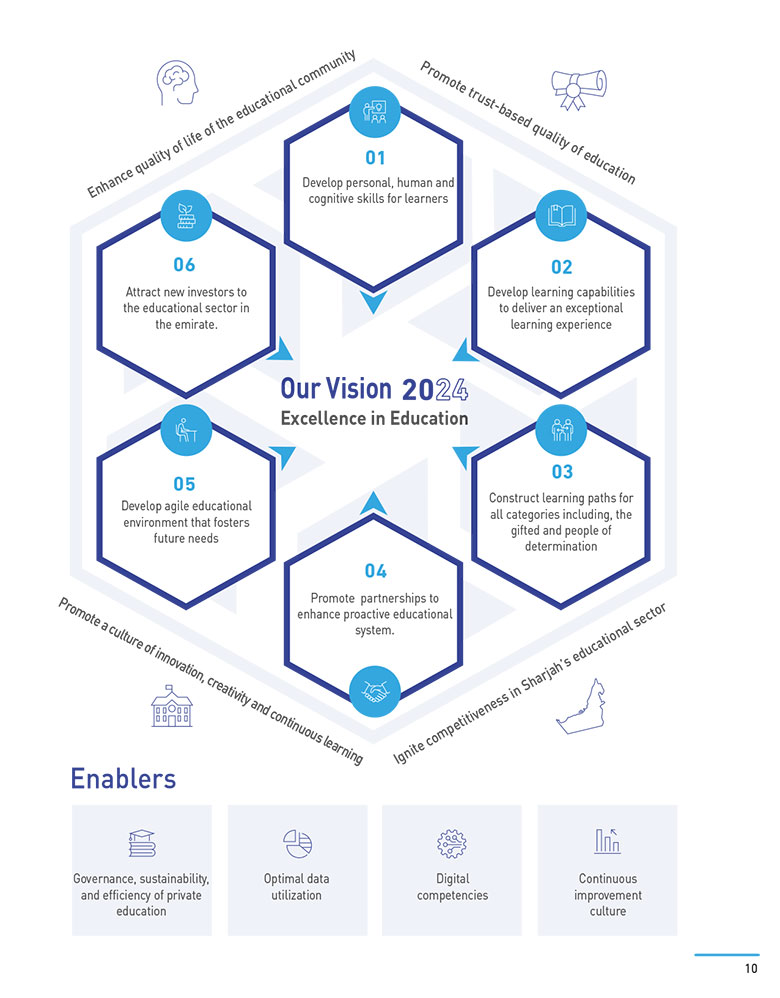 ---
A panel of 25 government and educational leaders, along with 11 educational experts from government, private, and international institutions, participated in designing the new strategy
---
Furthermore, the strategy seeks to lay the foundations for a more stimulating and engaging learning environment, establish a culture of innovation in teaching, develop a new generation of institutional leaders, and equip students with more competitive skills to meet the needs and requirements of the modern workforce.