SAE Creative Media Institute Dubai, one of the world's leading educators in creative media industries, has launched its first-ever Speed Portfolio Night Showcase event to bring together young creative students to present their portfolios to Industry Leaders and Advisory Council Members.  The event will take place in Dubai, UAE, on 1 July at Dubai Knowledge Park.
The SAE Speed Portfolio Showcase event seeks to bring together young creative students from the disciplines of Animation, Audio Engineering, Games, Film Production, and Design to present their portfolios to SAE's Advisory Council Members, a recognised group of five creative experts from the UAE. It is intended to be a fun and engaging evening, including a Speed Round for each student to present their portfolio to the industry experts for evaluation and feedback. Each student will get the opportunity to engage directly with the Council Members and receive on-ground guidance, networking strategies, and an awareness of market employability. The event will be attended by students from a specific unit within their bachelor's degree called Major Project Development.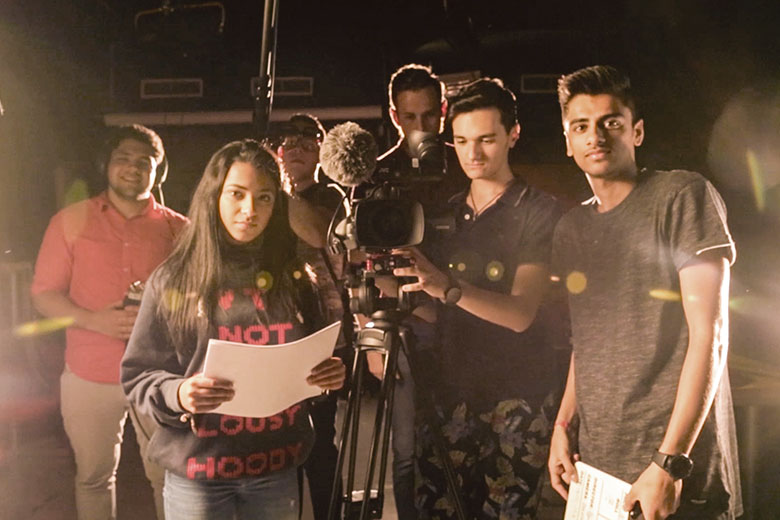 ---
SAE connects students with professionals in the creative media industry to exchange practical experiences and industry trends
---
SAE Dubai has formed an industry-based Advisory Council through the Center for Industry Engagement. Jan Horn, managing director at SAE, commented: "SAE will also receive insight regarding essential qualities that the business may be searching for in fresh graduates or creative students in the workforce."
It is an opportunity for students and faculty to obtain a practical, real-world, and industry-aligned approach to its academic curriculum with a panel of renowned experts from the creative media sectors. The founding members of the advisory council include Geraint 'G' Bungay – CEO and Founder of Boss Bunny Games; Sujoy Cherian – CEO of Option 1 Events; Sreejesh Nair – Audio Engineering Specialist; Graeme Erens – CEO and Executive Creative Director of Genius Loci Agency, Frederico Beja – Filmmaker and Director at Concept View Media.

SAE Institute's Centre for Industry Engagement (CIE) is established with a holistic vision to build valuable relationships between the creative industries and talent, thereby creating an ecosystem which benefits all stakeholders, including students, industry partners and the academic community. It aims to create a global, well-networked professional community in creative media where the stakeholders share practical experiences and exchange industrial credibility.