Students from Repton Al Barsha and Repton Dubai, in partnership with the Manzil Center, created a distinctive art installation for the 15th edition of DIFC Art Nights, showcased from 16 – 17 March 2023.
Students from Year 5 up to Year 11 collaborated under the theme 'An Artist's Journey To A Sustainable Future,' to craft Vultus Cras (The Look of Tomorrow). Vultus Cras finds purpose in technology cast aside from the age of exponential growth, seeking to repurpose what was cutting edge into something that can find relevance once again.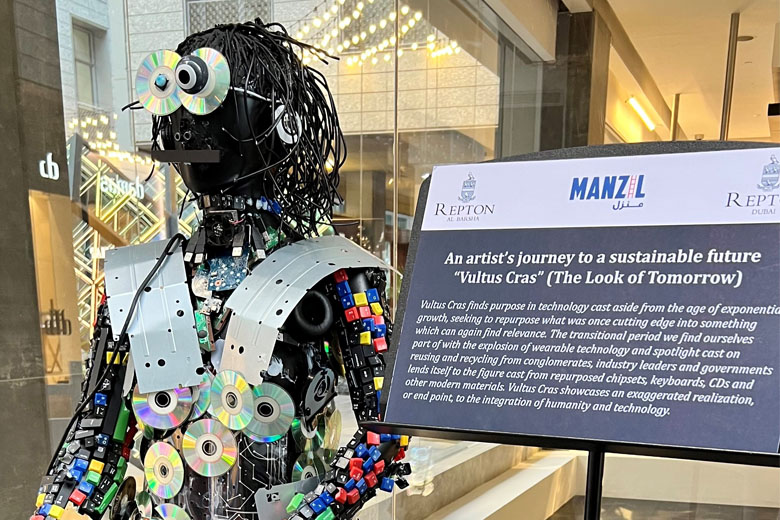 The installation represents the transitional period with the explosion of wearable technology while spotlighting conglomerates, industry leaders and governments' call to reuse and recycle. Using repurposed chipsets, keyboards, CDs, and other materials to construct a human-esque figure; 'Vultus Cras' showcases the culmination of how technology integrates with humanity's evolving spirit of adaptability.
To read more from Repton schools