Repton School Dubai has announced its participation in World Art Dubai 2023, the region's most prominent retail art fair. In keeping with this year's theme of 'Equality, Diversity and Inclusion', students from Repton Dubai's Junior and Senior schools created intricate works of art to express and explore equality and interconnectedness.
1,068 students from Reception to Year 6 at Repton Dubai worked on a collaborative art piece to include all nationalities from the student cohort.  Each class from Nursery and Reception designed a sun of either yellow, orange or red, while each student from Year 1 to 6 designed a 3D house representing what makes them diverse, different and unique. The houses were then cut and folded into a 3D model to create a village. Each 3D house and sun have a flag attached to it, marking the different student nationalities. Tying the piece together, the lettering "We are all different and together we create a beautiful village" is placed above the artwork.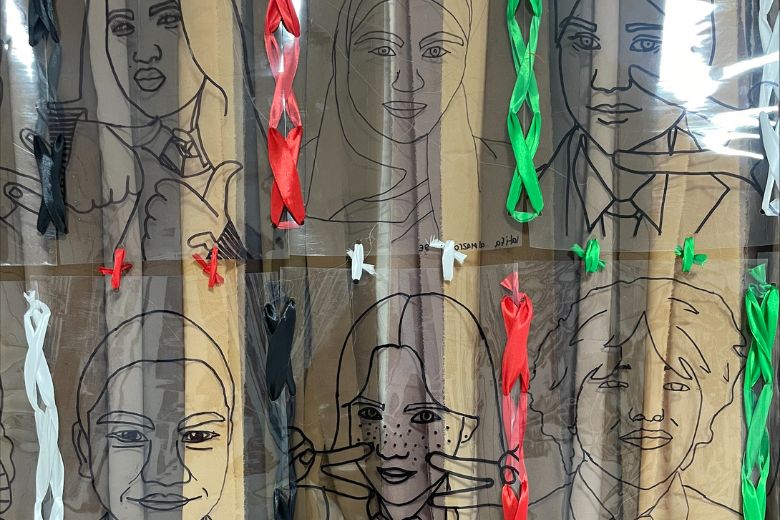 ---
Repton Dubai participates in World Art Dubai for the 7th consecutive year
---
From Repton Dubai's senior cohort, 144 students collaborated on 'Our Repton Community', the 8.4m2 mixed media tapestry. Students created line drawings of themselves on acetate plastic to allow the viewer to 'see' the students for who they truly are, their personalities, styles, and smiles, with no preconceptions. Each image is laced together with the colours of the UAE flag and overlayed onto a tapestry of hanging fabrics highlighting the students' connection to each other, to the school, and to the country. Representing the 80+ nationalities hosted at Repton Dubai, 84 images and 84 strips of fabric were used to celebrate the ethnic and cultural differences that positively influence each other every day at Repton Dubai.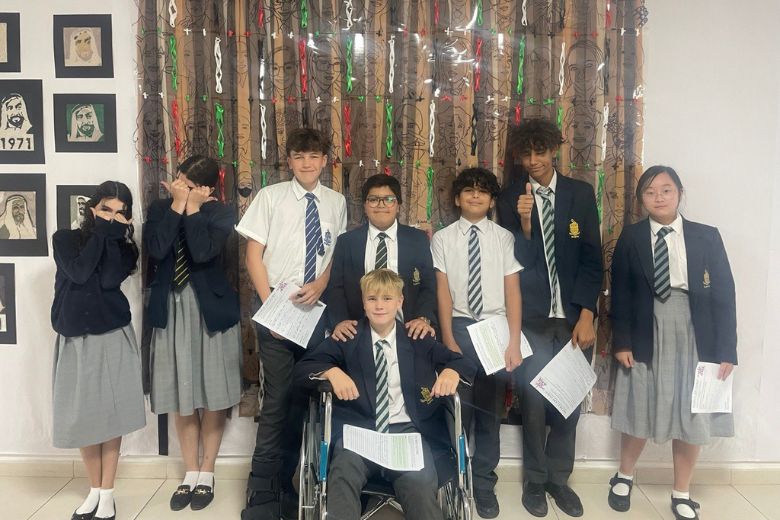 ---
Over 1,200 students from Reception to Year 8 worked on striking creations centred on the theme of 'Equality, Diversity and Inclusion'
---
David Cook, Chief Education Officer of Excella and Headmaster at Repton Dubai says: "At Repton Dubai, we believe that exposure to the arts is crucial for a well-rounded education. We are constantly seeking new and exciting avenues to showcase students' creative talents. Our students across the Junior and Senior school have collaborated and worked diligently on the two stunning artworks using several mediums and artistic techniques, and we are thrilled to see the final creations. We hope this experience will continue to inspire students to pursue their passion for the arts."
The art pieces are on display in Zabeel 3 Hall, at Dubai World Trade Center from 9-12 March as part of World Art Dubai 2023. 
For more articles about Repton School click here.