In 2022 Jumeirah English Speaking School (JESS) won 'Outstanding Achievement' at The Renaissance Awards. The judges commended the school for its ongoing commitment to ensuring that the staff have the necessary resources and training to provide the best possible educational environment for their students. JESS implemented Accelerated Reader (AR) at the heart of their reading strategy, and they have seen fantastic results. We spoke to Steve Gibson, the Head of Key Stage 2 English about AR and the impact it has had on the students.
EDUAE: Jumeirah English Speaking School recently won the honour of 'Outstanding Achievement' at the Renaissance Awards 2022. Congratulations! To what do you credit your success?
Steve Gibson: Thank you! It was so nice to be recognised for the work we do in KS2 English here at JESS Arabian Ranches. The development of reading throughout the school has been a team effort involving all teaching staff as we want to create such a strong reading culture for the children. We are constantly talking about books with our students, and this has created a 'buzz' about what the children are choosing to read.
I think it is so important to give the child a choice in what to read for pleasure…this creates a lifelong habit that they will always love. I also produce a school podcast every couple of weeks to play in classes that includes news of forthcoming publications, children recommending books, teachers talking about their reading habits and regular competitions that the classes can enter to win book prizes.
EDUAE: We understand that accelerated reader (AR) is at the heart of your reading strategy, can you tell us a little more about how that works?
SG: Accelerated Reader is certainly a huge component of our reading strategy in Key Stage 2. The Star Reader quiz assesses the children and provides a ZPD (Zone of Proximal Development). This enables the children to select books within that zone that will be accessible to their current reading level from our school library. The vast majority of our school library books are coded with a level linked to AR with a simple sticker placed inside the book cover.
We encourage them to choose books that are towards the higher end of their ZPD, but sometimes we all just want a 'comfort 'book to simply enjoy! Both fiction and non-fiction are now linked to the AR programme so the range is huge for the children to choose from. We use the data from Accelerated Reader to check progress, the amount of reading the child does, the difficulty level of texts read and student engagement. Following every book read, there is an online quiz based on that book that gives us evidence of the child's comprehension – these scores form the basis of the reports that can be run at any time for any class or individual during a given time frame.
---
We share the child's progress with AR and their ZPD every term
---
EDUAE: How has this changed the way that not only you, but the other staff and teachers approach learning?
SG: Accelerated Reader has enabled us to track the children's progress in reading with hard evidence from the constant quizzing that they do following every book read. The initial Star Reader assessment that we carry out each term makes sure that each student knows their ZPD range and therefore which books are suitable for them in the library…this takes a lot of work away from the teacher and gives more freedom to the reader. We use the data carefully and discuss this with the child regularly so they can see
their progress, talk about any issues that arise, chat about what they enjoy reading and give reasons for preferences. Again, all of this is promoting a culture of reading for pleasure.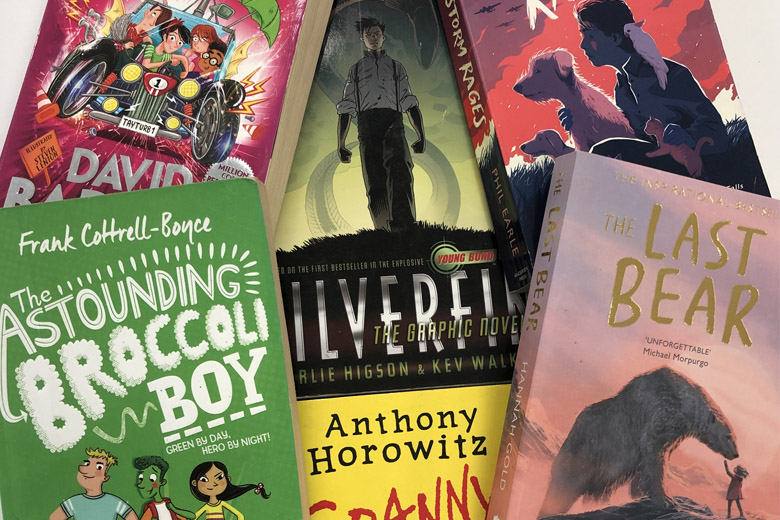 EDUAE: What changes have you seen in your students since implementing AR?
SG: AR can be a great motivator for many children. We sometimes run competitions over periods of time to see which class can read the most books or score the highest number of correct quiz answers – all of this is using the AR data again. The children know that their reading is constantly monitored. We celebrate any child that manages to read one million words too, as AR calculates the number of words read from every book and this total is easily available to the teacher and student. This creates an element of healthy competition between friends!
EDUAE: Can you tell us a little about the QR codes that support the technology?
SG: We regularly use QR codes as a fast way of enabling children access to a particular website or online resource. These can be created and printed for display, put onto cards, or sent electronically. This saves a lot of time and means that the students always have a fast way to get to the AR quiz page, or to their Star Reader login page.
EDUAE: What can parents do to support their child's reading progress at home?
SG: We share the child's progress with AR and their ZPD every term via the home/school communication app, Seesaw. This means that there are no surprises for parents at parent/teacher conferences or in end-of-term reports. I currently teach a Year 6 class, and they love having stories read to them, so I would encourage every parent to continue to read books alongside their child at this age. It is a sad day for any young family when they cease to do bedtime story sessions! A variety of genres is important too, but it's difficult to suggest new ideas when a child is hooked on a particular series of novels.
EDUAE: Are there any books that your students particularly love that might encourage reading at home?
SG: Definitely! I believe we are currently in a 'Golden Age' for children's literature. There are so many great choices out there. Adults often tend to want youngsters to read the same as they enjoyed when they were that age, and whilst there is nothing wrong at all with Roald Dahl or Enid Blyton stories being read, they are certainly not the only option. In my current class, many enjoy the adventure of boy-spy Alex Ryder in the series written by Anthony Horowitz. This often leads them to tackle the Young James Bond books by Charlie Higson and Steve Cole. My own personal favourite new author is Phil Earle. His writing is reminiscent of Michael Morpurgo (another brilliant example) and writes about animals and children in real-life situations, such as during the Second World War. Earle's 'When the Sky Falls', about how the war affects a zoo during the 1940s, is perfect for many Y5 or Y6 readers.
---
I believe we are currently in a 'Golden Age' for children's literature
---
Many children are concerned about current environmental issues and author Hannah Gold provides a perfect heartwarming story in 'The Last Bear'. This is a tale of a girl who develops an unlikely bond with a polar bear who is lonely, hungry and a long way from home. It is a very thought-provoking story and one that will linger in the mind for a long time after completion.
David Walliams' books remain popular of course, but other comedians have turned authors too: I highly recommend the children's novels of David Baddiel, Ben Miller, Lenny Henry and David O'Doherty.
Finally, if you have not read any books by Frank Cottrell-Boyce, then you are missing out on great stories and fun novels to share with children – how can you resist a book entitled, 'The Astounding Broccoli Boy'?! I introduced him to some of my more reluctant readers and they love his books.
Steven Gibson has taught in three different primary schools in the UAE since 1999, when he left teaching in Liverpool, UK, for an adventure overseas. He has been Year Group Leader for many years and now has embraced the role of KS2 English Leader at Jumeirah English Speaking School, Arabian Ranches.
To read more from Jumeirah English Speaking School