Long lazy summer days are coming to an end and the new school year is about to start. As we begin to prepare our children's new uniforms and school bags, we also need to think about their lunchboxes.
Waterfront Market's resident Chef Christos Lymperis has pulled together some great menu ideas to make lunchtimes more exciting as well as healthy, explaining "Lunchboxes should always contain a snack, a main course and a healthy treat or fruit. It's important to include a balanced diet, so don't forget to include protein, carbohydrates, fibre and vitamins.
"It's best to use a thermal bag as a lunchbox and ice packs to keep the food at its optimum temperature until mealtime and avoid meals that need to be reheated."
For those parents looking to get an A* with their lunchboxes, Chef Christos suggests spending some time making meals more attractive. This can be done by making smiley faces using fresh and colourful vegetables or fruits as children love colours and it will make lunchtime a whole lot more interesting!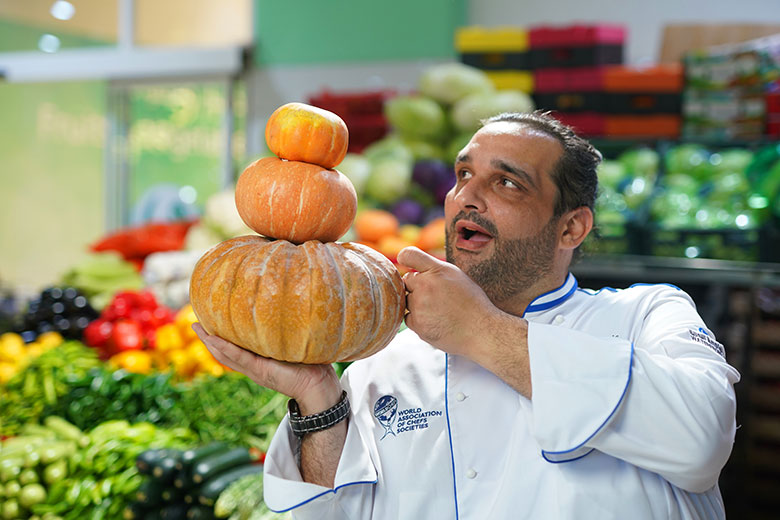 Monday
Baked sweet potatoes with cream cheese, avocado chicken salad and rice pudding
Great as a snack, sweet potatoes are full of fibre, minerals, vitamin B6 and carbs. Chicken and avocado salad will give your child protein, minerals, vitamins and omega-3 fats, whilst rice pudding is a great source of carbs, calcium, vitamin D and magnesium.
Tuesday
Baked salmon with steamed rice, veggies sticks(carrots, peppers, celery, cucumber, etc.) with yoghurt dip, banana mousse with cocoa
Salmon is packed with omega-3 fats and vitamins, great for maintaining healthy bones, whilst veggie sticks are a source of calcium, vitamins and beta-carotene, which supports skin cells, healing wounds and healthy eyes. To top it off, bananas are rich in nutrients and support digestive health.
Wednesday
Mediterranean lentil salad, beef meatballs in red sauce, fruit salad
Lentils are high in protein and fibre and low in fat; they are a healthy substitute for meat. Make your fruit salad stand out by creating a fun face in your child's lunchbox – grapes for the eyes, a strawberry nose, and melon for the mouth!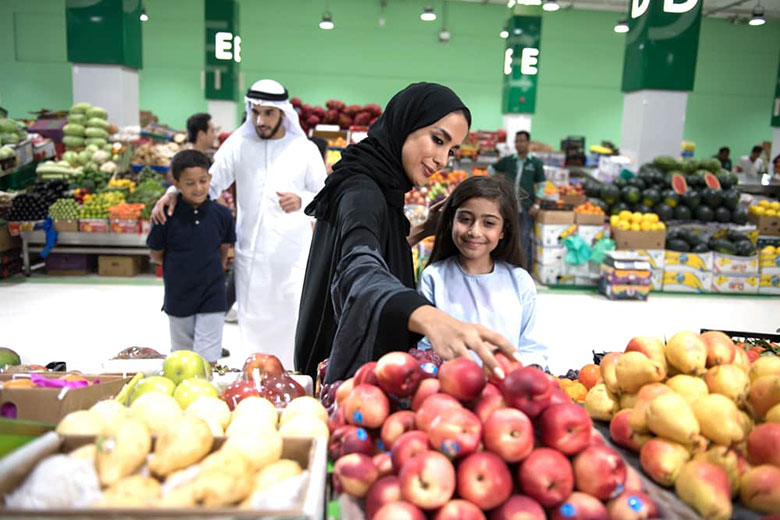 Thursday
Egg salad sandwich, air-fried veggie chips, yoghurt with honey
Eggs are highly nutritious, supporting heart health and aiding healthy bones and teeth. Honey has antibacterial and antifungal properties; it heals wounds and may help suppress coughing in children.
Friday
Spinach rice, mini pizza bites, apple pie
Spinach promotes healthy bones, blood and cell function and also contains lots of vitamin B. For healthy pizzas keep it simple with lots of veggies and use brown bread as a base.
For the full recipes, more tips and ideas, follow Waterfront Market's social media and website at Instagram and Waterfront Market.
Waterfront Market
+971 4 707 1599
[email protected]
www.waterfrontmarket.ae