Liwa College, with campuses in Abu Dhabi and Al Ain, announced that it has successfully undergone comprehensive development across various educational facilities within the Faculty of Medical and Health Sciences (FMHS) in preparation for the new academic year 2023 – 2024. Liwa College continues to receive online applications at both campuses until September 18.
Professor Maxim Merheb, Dean of the Faculty of Medical and Health Sciences, emphasised the college's readiness for the upcoming academic year. He highlighted that the faculty has successfully executed a comprehensive overhaul of its academic plans and offerings, encompassing 6 bachelor's programmes and 2 diploma programmes. Furthermore, significant maintenance and enhancements have been carried out across 12 educational, applied, and research laboratories, fostering an enriched learning environment conducive to promoting excellence and mastery of scientific and applied skills pertinent to students' respective fields of study.
Professor Merheb emphasised the critical mission and role of the faculty in supplying the nation's healthcare sector with highly skilled and proficient healthcare professionals who adhere to the most advanced scientific and applied practices. This commitment plays a pivotal role in advancing and nurturing the healthcare sector, a top priority on the agenda of our visionary leadership and in alignment with the UAE Vision 2071.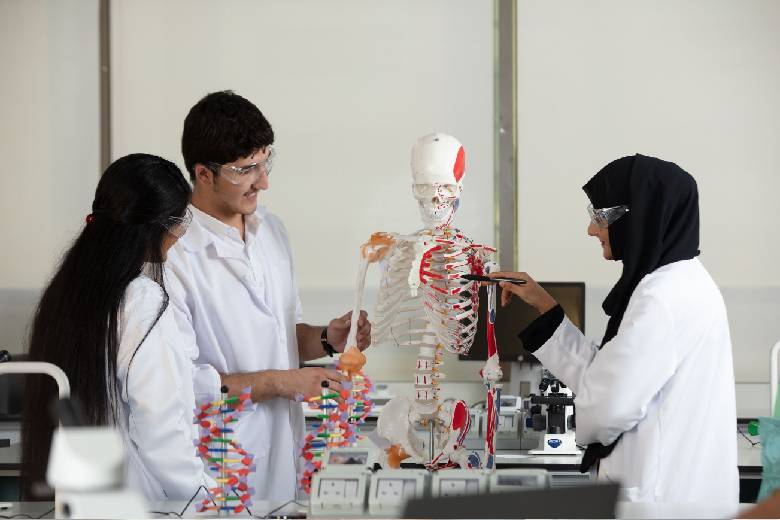 ---
"We have successfully undergone a comprehensive development of the educational process and the upgrade of 12 laboratories"
---
He noted that this year, the faculty delivers a wide range of bachelor's and diploma programmes approved by the Academic Accreditation Commission (CAA) at the Ministry of Education.
Degree programmes include:
Bachelor of Health Management: Equips students with the skills and knowledge to efficiently manage healthcare facilities and organisations. Graduates will be prepared for leadership roles in healthcare management and enhancing healthcare delivery.
Bachelor of Applied Health Sciences, with a major in Health Information Management (HIM): In the digital age, health information management is critically important for maintaining patient records and data security. This programme prepares students to effectively manage healthcare data, making them invaluable in the healthcare industry.
Bachelor of Medical Laboratory Sciences: This programme provides students with the opportunity to become skilled laboratory professionals capable of performing critical diagnostic tests and contributing to patient care by delivering accurate and timely lab results.
Bachelor of Science Medical Diagnostic Imaging: Students in this programme will learn to operate advanced imaging equipment and assist in diagnosing medical conditions through techniques such as radiography, ultrasound, and magnetic resonance imaging.
Bachelor of Science Respiratory Care: Graduates of this programme will be trained to diagnose and treat respiratory disorders, making them essential healthcare providers, particularly in respiratory health emergencies.
Bachelor of Science Emergency Medical Care: This programme prepares students to become paramedics and emergency medical technicians, delivering critical care before hospitalisation and emergency medical services.
Additionally, the college offers two diploma programmes: Diploma in Health Management and Diploma in Medical Laboratory Analysis.
Professor Maxim Merheb further emphasised that the college has completed a comprehensive upgrade of 12 laboratories, equipping them with modern and advanced scientific equipment.
Medical and Health Sciences Laboratories
Professor Maxim emphasised that the respiratory and emergency medical laboratories have been equipped with high-precision critical care devices and trauma models to simulate real-case scenarios. Additionally, these laboratories feature advanced airway models for complex and challenging cases, as well as models for pre-hospital care, basic life support, and advanced life support services. Moreover, the laboratories include a wide range of life support equipment, including both gas and non-gas artificial respiratory devices, diagnostic instruments, sleep measurement devices, and various types of clearance and transport equipment.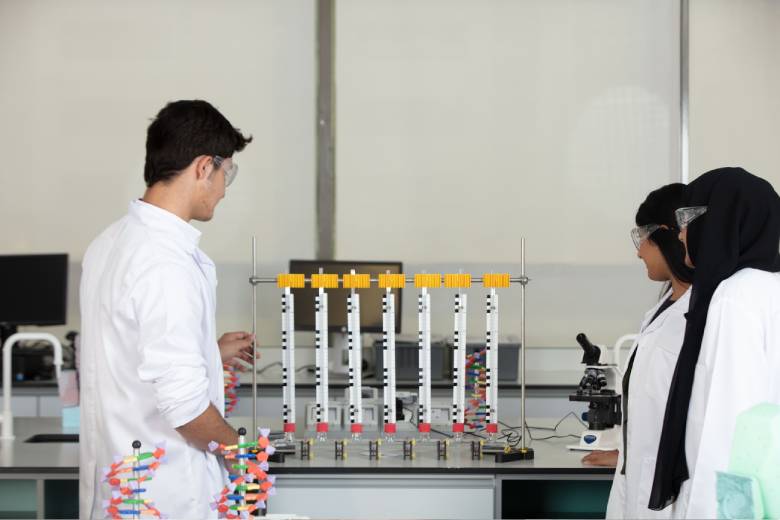 The Medical Laboratory Sciences laboratories at Liwa College are categorised into clinical chemistry, microbiology, hematology, and histology, along with integrated sub-specialties. The Diagnostic Medical Laboratories, on the other hand, feature state-of-the-art diagnostic radiography control units and physics labs to provide an optimal laboratory learning experience for students. These laboratories are equipped with display devices and screens, facilitating interactive case-based discussions. Furthermore, the laboratories house clinical examination rooms."
To read more from Liwa College