Ladybird Nursery, the curriculum-based Early Years Foundation Stage (EYFS) nursery group, invokes sustainable best practices in all its early learners. Its three campuses in Jumeirah Village Circle, Jumeirah, and the newly-opened Al Barsha each host a number of exciting eco-friendly activities as part of its Community Green Team (CGT) initiatives.
As the UAE declares 2023 as the 'Year of Sustainability,' Ladybird Nursery cultivates a new generation of entrepreneurs by providing early learners with the tools, resources and knowledge to become environmentally conscious entrepreneurs of tomorrow. Ladybird Nursery Al Barsha recently launched an organic garden at its latest purpose-built campus, where early learners have been busy growing fruits and vegetables. As part of the Mini Chef programme, the early learners will enjoy cooking their organic produce, learning valuable life skills that will teach them about nutrition and food safety, as well as building math, science, literacy and fine motor skills.
---
The EYFS nursery group aims to develop sustainable leaders of the future through its Community Green Team initiatives
---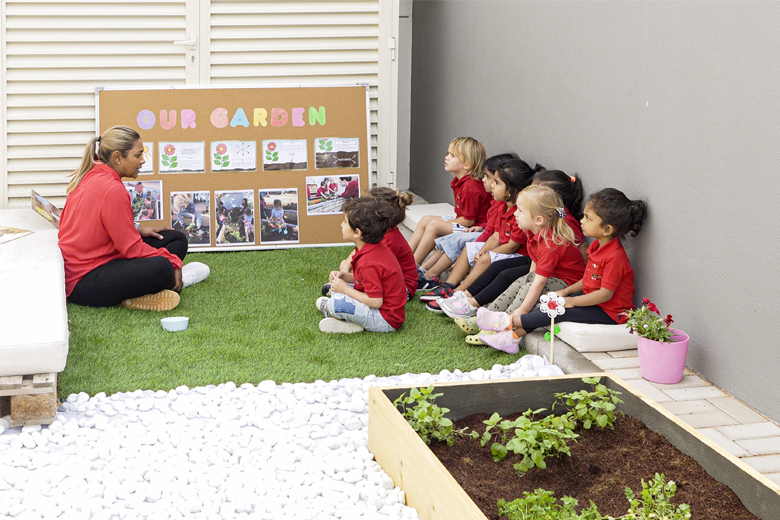 The little environmental leaders will also aim to sell their organically grown produce to parents and the community as part of the state-of-the-art nursery's Community Green Team in the coming months, to further drive an entrepreneurial mindset from a young age.
Louisa McCormack, Principal of Ladybird Nursery Al Barsha says, "At Ladybird Nursery, we believe early learners hold the key to a sustainable future and have the potential to create a powerful ripple effect that will have a lasting impact on our planet. By inspiring our children to become sustainable entrepreneurs, we can help to build a greener, more sustainable future for all."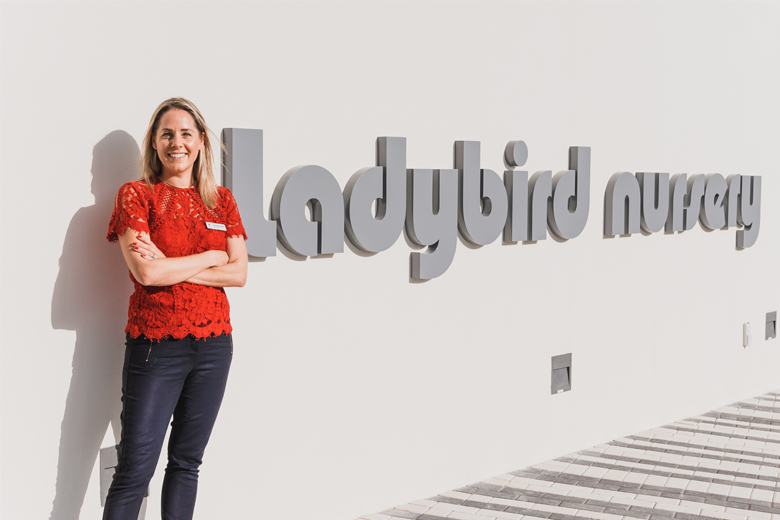 Ladybird Nursery Al Barsha has also launched a month-long exciting recycling challenge for the duration of April 2023. The little eco-friendly leaders will construct artworks and structures made from recycled materials and will involve parents in the judging process as part of the CGT. The sustainable champions will also be awarded a certificate of appreciation for their efforts and achievements.
Ladybird Nursery will also commemorate Earth Day on 18 April 2023 with a week-long schedule of fun and engaging activities under the theme of 'Protecting the Planet' across all three campuses. The activities will include wearing green and blue clothing, an exploratory field trip to Green Planet for FS1 students, and participation in activities that will invoke their passion to protect their planet.
---
Launches recycling challenge and organic garden to invoke sustainable lifestyle and promote entrepreneurship in early learners
---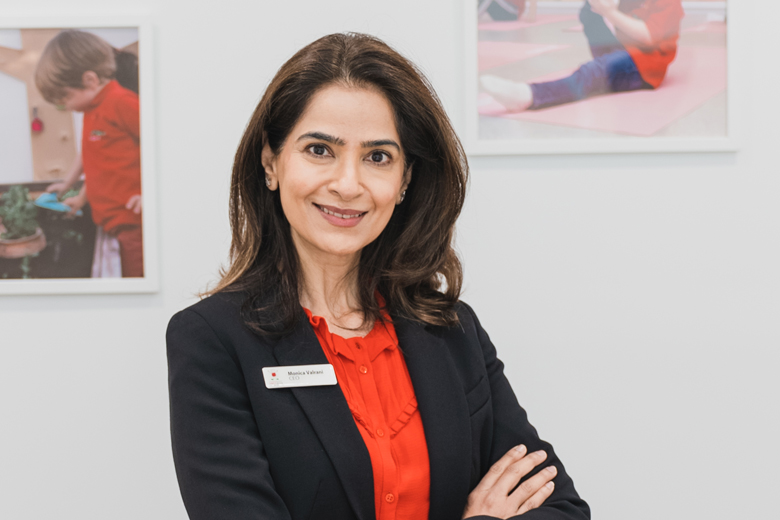 "At the heart of our Community Green Team initiative is the recognition that sustainable entrepreneurship is beneficial for the environment and communities in which we live. As the world becomes more environmentally conscious, this presents a huge opportunity for our children to embrace sustainable practices and find innovative ways to address environmental challenges, while pursuing their future careers. Children are the future of climate conservation, and as educators it is our duty to cultivate a sense of social responsibility in them towards the environment from an early age," concludes Monica Valrani, Montessori Directress and CEO of Ladybird Nursery.
For more information on Ladybird Nursery's early learner sustainable development