The term 'sustainable' has been bandied about considerably in recent years, particularly in the fashion industry. But what does it mean to be sustainable and how can sustainability benefit our children? To find out more, Education UAE travelled to Kenya with Matthew Benjamin, founder and CEO of Kapes, a company empowering the next generation to tell its sustainable story each time they put their school uniforms on.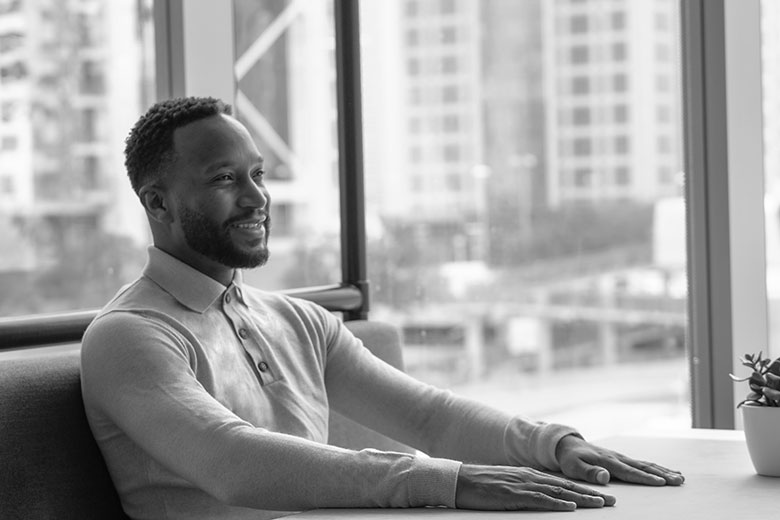 Matthew's background is in fashion and textiles and, having gained extensive experience working for one of the world's largest clothing companies in both Dubai and London, set up his own bespoke menswear enterprise, with sustainability being at the heart of its business ethos. "But as I became more passionate about sustainability and how fashion can be used to help fight the climate crisis, it just wasn't enough," Matthew explains. "When you're dealing with bespoke menswear, which is pretty highly-priced, you're working with only the top 5% of customers. And it's only men. So whatever you do with sustainability, the impact is going to be limited."
Nevertheless, this was a great introduction to eco-friendly clothing, with Matthew looking at materials such as organic cotton, organic wool and organic silk, which ultimately led him to launch Kapes. "Then I started to look at school uniforms, which are inherently poor at the moment, including many issues that are commonplace in the fashion industry, which is responsible for substantial global emissions and use tonnes of toxic chemicals."
It is, indeed, not a pretty picture, exacerbated by the fact that kids grow so quickly and, because most school uniforms are made of polyester or other synthetics, they are not recycled and end up in landfill. Moreover, the consumer has no idea whether workers are being paid or treated fairly. "So you had all of these issues," Matthew continues, "and this was the kind of problem that I wanted to solve. Consequently, what we now do at Kapes is to help schools not only reduce their environmental impact but have a positive environmental and social impact too."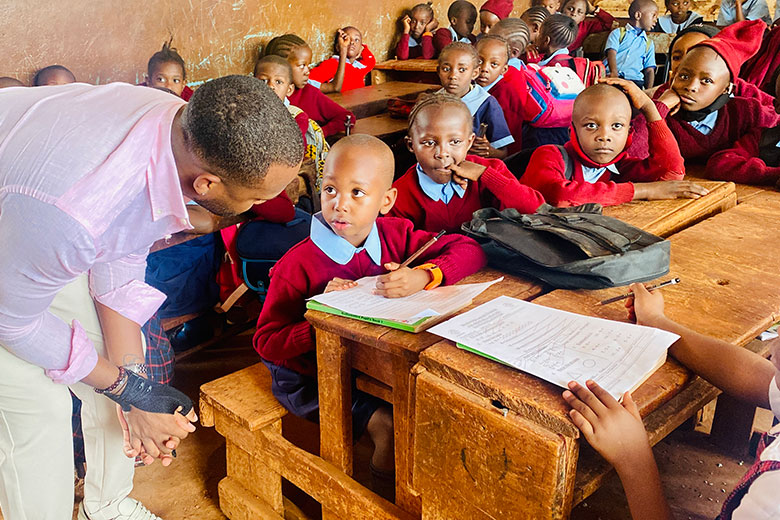 ---
Most school uniforms are not recycled and end up in landfill
---
Treating Workers Fairly
The vision at Kapes has continued to grow and expand in many aspects. "Firstly, the company uses materials such as organic cotton and recycled polyester," Matthew says, "although we continue to look at improving that side of things, as recycled polyester, for us, is still too impactful.
"We also work with ethical workshops and ensure that the workers are paid and treated fairly. To ensure this, they are audited by ethical organisations. We also work with a 3rd party that calculates the impact that producing our products has, allowing us to determine what we have to do to offset that impact.
"Last but not least, for every child that we sell a uniform to, we provide a free uniform to a child in need. What's more, we make those uniforms in a developing community to support that community."Kapes is also soon to be involved in Impact Auditing and Reporting, which can be extremely educational for students, as Matthew explains: "Impact Auditing and Reporting is where we'll go into a school and work with students to calculate the impact of school uniforms. And then that leads on to carbon offsetting. 
However, we also realise that it's difficult in some instances for schools to offset their impact, mainly because the offset market is a very challenging one. There are lots of offset projects that don't actually have a real positive impact. They sort of exist in name only. So it's fraught with problems. So what we want to do is allow and enable schools to offset their impact, but do it in a way that verifies where carbon credits are going to have a positive impact. That's why we are creating a Carbon Offset Fund for schools and work with Wildlife Works REDD+ projects."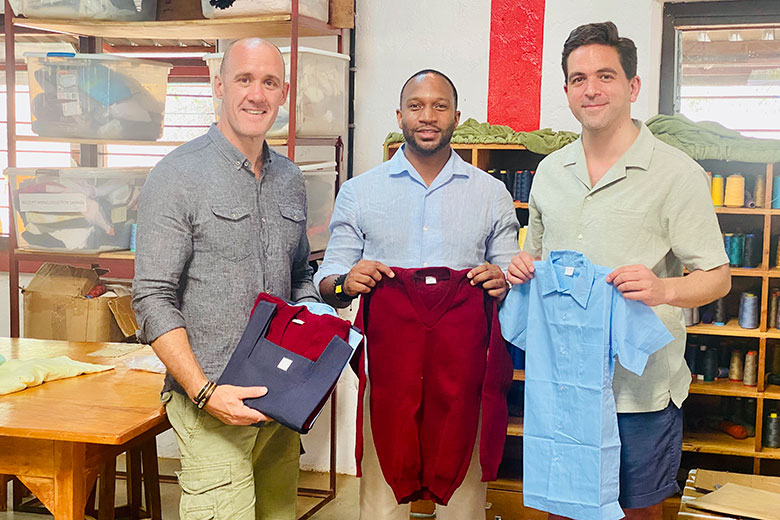 ---
"We also work with ethical workshops and ensure that the workers are paid and treated fairly"
---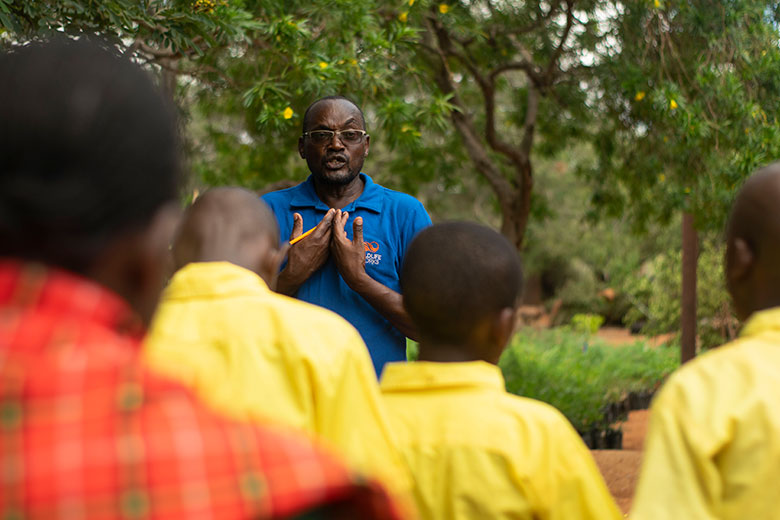 Where School Uniform is a Legal Requirement
REDD+ projects help to protect trees, forests and wildlife by providing sustainable job opportunities and education. This means that the local community does not have to resort to poaching animals or cutting down trees to make charcoal in order to make a living. And to join all of the dots, from September 2022 Kapes will be providing eco trips for schools so that students can see carbon offset projects for themselves. "This gives students a real connection," Matthew says, "allowing them to see how school uniforms can have a positive environmental and social impact." There are virtual workshops too, which empower children to be change-makers.
Kirigu Primary School is the first school that Kapes is working with in Kenya, though it will work with many others. "In Kenya, you can't go to school without a school uniform, it's a legal requirement," Matthew begins. "So for students or families that cannot afford uniforms, they don't receive an education, and for those that do have uniforms, there is a necessity to wear them for several years. Therefore uniforms become too small and uncomfortable. They're in tatters. That doesn't do anything for children in terms of their confidence, their self-esteem or focus in class.
"So the benefits of providing these uniforms are that they reduce absenteeism and give children more confidence, lets them know that they're valued. It makes them stand up a bit taller and therefore helps them to learn."
"We've spoken to many children and their parents who say that it really does have a positive impact," Matthew says. "And that's the connection between a parent in the UAE, who purchases a uniform for their child and, in effect, gifts a uniform that then impacts a child thousands of miles away.
"The additional impact comes from making these uniforms at Wildlife Works and offsetting the carbon footprint of each product we sell by purchasing carbon credits, with part of the profit going towards projects in the local community, such as building schools, maintaining schools, educating farmers on how to farm crops that are going to provide a better yield, and crops that don't attract elephants, for example, thus reducing animal-human conflict."
---
Kapes is seeking schools to work in the UAE that align with its own values
---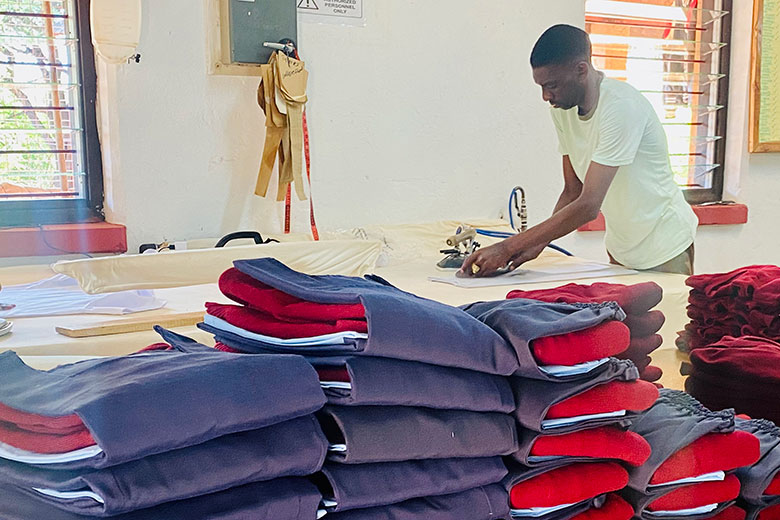 Launch of the Sustainability Accelerator
Kapes is seeking schools to work with globally that align with its own values; schools that do not see this as just another commercial opportunity. Of course, it does have a commercial aspect, as it can improve the schools brand and hopefully, it attracts more parents to the school, but primarily it's about sustainable practices and processes that support environmental, ethical and economic wellbeing.
It's also about the size of the school. "It's important that we work with larger schools," Matthew says. "We're talking at least 500 students, but typically more than that. We want to work with schools over a long period and see it as a partnership. Importantly, we want to work with schools that are really committed to that sustainability journey, so that they can then impart these values to their students. Currently, we are working with The Arbor School and Fairgreen International, where it's not just about selling uniforms. It's about educating the students and the community about the impact that these actions have."
---
"The Sustainability Accelerator will be like a business accelerator, taking schools from A to Z as quickly as possible"
---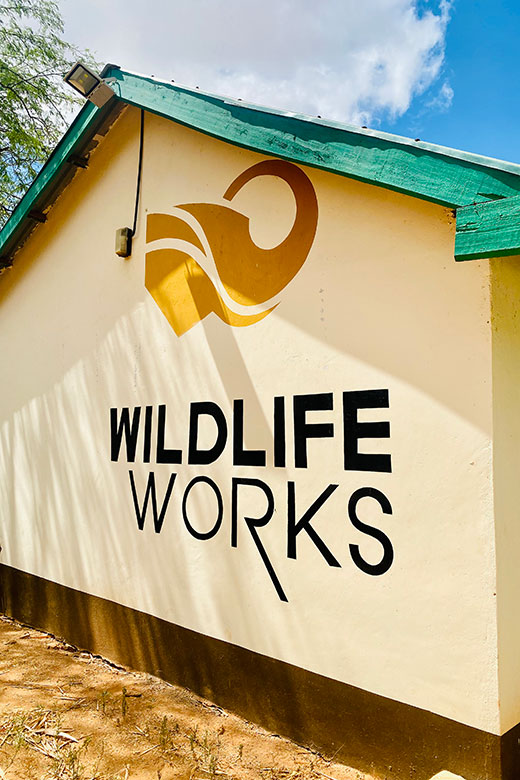 With this in mind, Kapes will be launching a 'School Uniforms Sustainability Accelerator' in September of this year. Matthew explains: "The reason we've launched this is that we realised over the past year that this is a massive education gap, with schools not really knowing what the environmental impact is when it comes to uniforms, and we have a very limited time to address climate change.
"So to enable schools to speed through that process, the accelerator program will be like a business accelerator, taking schools from A to Z as quickly as possible. For those accepted into the program, this does not only mean sustainable school uniforms – we want sustainability integrated across the whole school community, and will provide virtual workshops for staff and students, webinars with sustainability experts, impact auditing and reporting, enrolment in the Carbon Offset Fund, and benefits with our partners.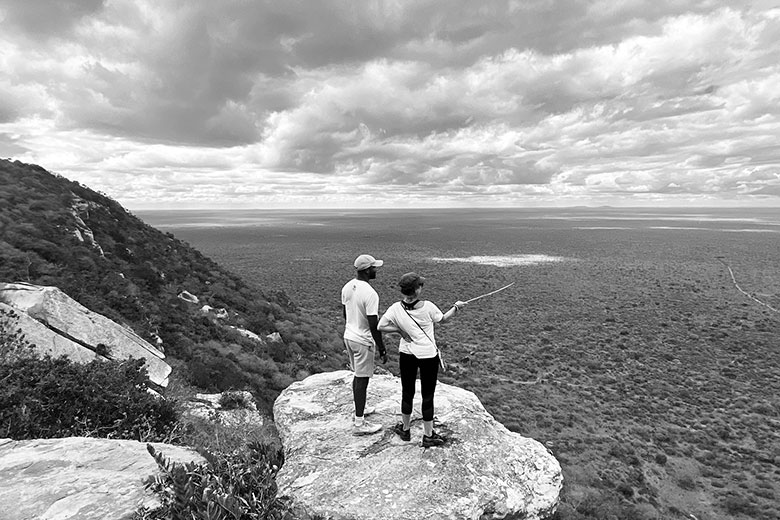 "From September, we'll be accepting applications, we will start interviewing schools in November and then in January 2023, the programme will start. From the applications that we expect to receive, we will be choosing roughly 10% of schools. It will mean the school setting up a Sustainability Committee that we work with in partnership to master 4 fundamentals that include Materials and Manufacturing, Impact and Offsetting, Circularity, and Education (MICE). We will evaluate the materials that they've used in the past and look at the materials that we're going to use in the future. We next calculate the savings and determine how the impact can be offset, develop ways to encourage the reuse and recycling of used uniforms, and collaborate with the committee to communicate this information to the school community.
"But then, for schools that do not necessarily fit into those requirements or are unable to change suppliers because of contractual reasons, we have a range of other services and products that we offer to start the sustainability journey for that school.
All schools interested are encouraged to pre-register now by emailing

[email protected]

.