Bateen World Academy, which provides a nurturing and inclusive learning environment and is renowned for developing students' academic abilities, critical thinking skills, and character traits, has announced its International Baccalaureate Diploma Programme (IBDP) 2023 results, and very impressive they are too. Some of the standout successes include the following quintet of hard-working, motivated, and talented young people.
---
Rawan Najim (44 points)
Hailing from Iraq, Rawan has been at Bateen World Academy for seven years and studied IB in HL Chemistry, Biology, and Business, SL English, French AB, and Maths AA. Rawan intends on studying genetics at the University of Toronto in Canada. The biggest challenge she has overcome at Bateen World Academy is the ability to complete her extended essay.
---
Sona Sedrakyan (42 points)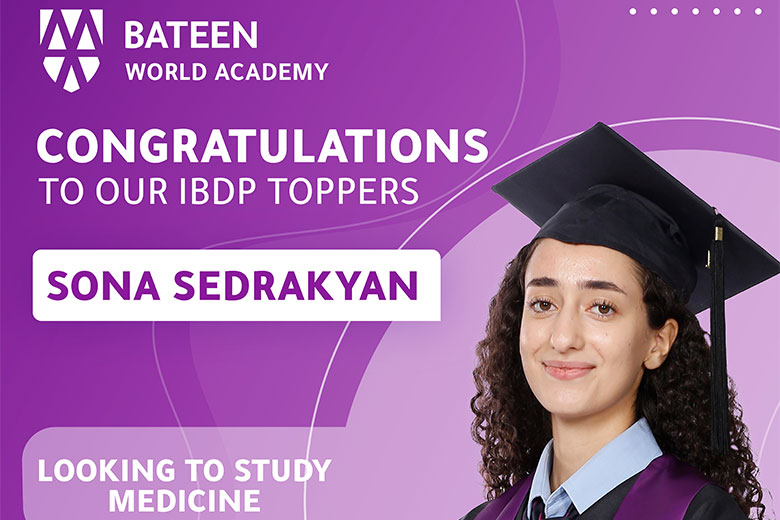 Born in Armenia, Sona Sedrakyan has been at Bateen World Academy for three years, with her IB subjects being Biology, Chemistry, Business Management, English, French, and Mathematical Analysis and Approaches. Sona intends to study medicine at university and would like to pursue a career in that field. Sona's biggest challenge at Al Bateen Academy has been to overcome time management, which she has done with aplomb.
---
Deeksha Chaudhuri (42 points)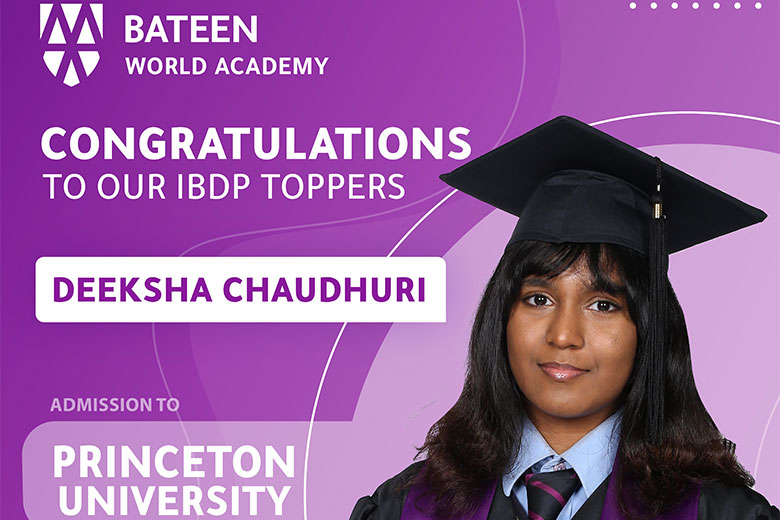 Deeksha, a science enthusiast of Indian heritage with a sweet tooth, has been a proud student of Bateen World Academy for the past five years. Although Deeksha once struggled with shyness, she was able to overcome this obstacle and build strong relationships with her peers and teachers. The supportive and welcoming Bateen community played a crucial role in helping her find her voice. Deeksha has taken Maths, Physics, Chemistry, and Psychology HLs at IB DP and is intending to pursue engineering at Princeton University in the United States.
---
Mustafa Rashad (39 points)
Mustafa Rashad is from Egypt and has been at Bateen World Academy for four years. The IB subjects Mustafa has studied are HL Economics, Business, and English, SL Maths AA, Arabic, and ESS. Mustafa intends on studying finance at the University of Leeds in the UK and would like to pursue a career in financial consulting.
---
Frank Yeh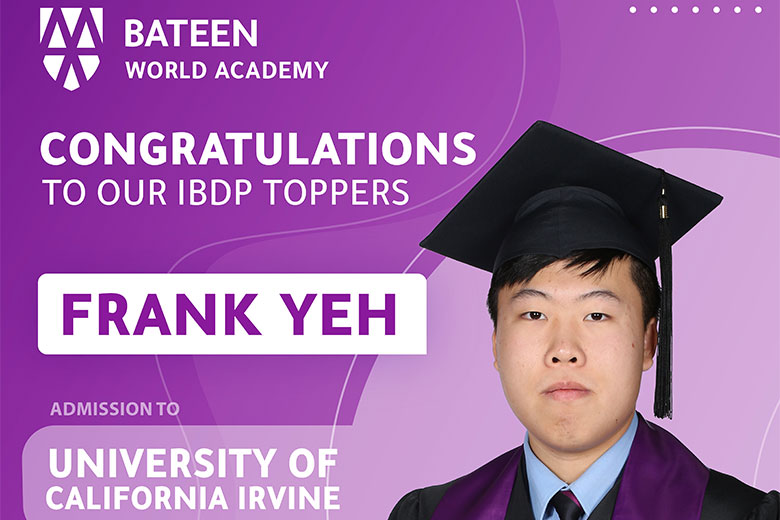 Frank Yeh was born to a Taiwanese-Korean family in Vancouver, Canada. He moved to Abu Dhabi this year with his younger brother and has only been at Bateen World Academy for his senior year. Frank has studied Mathematics, Business, and Physics at IB DP higher level and intends on studying computer science and game design at UC Irvine and would like to pursue a career in game development. Only being at Bateen World Academy for one year and achieving
The IB programme is a rigorous and internationally recognised educational curriculum, and success in it is a reflection of student's academic abilities, their mastery of the subjects studied, and their dedication to their studies. Congratulations to these five students from Bateen World Academy for their remarkable and inspiring performances!such incredible results is a testament to his hard work.
For more information on Al Bateen Academy