With the academic year now in full swing, you might be wandering how to be the best possible student you can. Not only is this important for academic success, but also to make sure learning is as enjoyable and as fruitful as possible. Take a look below at our top tips to help you become the best student you can be, and to make the most of your time in school.
Love what you're doing
We all have our favourite and least favourite subjects, but even in the class that you find yourself dragging your feet on the way to, you can find ways to bring enjoyment to it. You can get creative with independent assignments by tailoring your learning in a way that suits and interests you.
Set goals
In any academic setting there will be deadlines and grades for you to work towards, but you can also set personal goals for yourself. By implementing smaller, achievable goals weekly, or even daily, you can feel a sense of personal achievement more often to fuel you towards those bigger targets. Setting and sticking to goals is also a great skill to learn for later life.
---
Being a good student is important for academic success, but also to make sure learning is as enjoyable and as fruitful as possible
---
Extra-curricular activities
Being a good student in the classroom is great, but it's important to find extra-curricular activities that you enjoy, too. Meeting new friends with shared interests, reaching non-academic achievements and learning new skills are just some of the bonuses to taking part in extra-curricular activities, which will make for a more rounded student experience.
Ask questions
It can be a little daunting to speak up in class, especially if you feel like you're the only one with questions, but asking for clarification or explanation when you're unsure is one of the best ways to learn. It's also a great way to explore the subjects that really interest you more thoroughly. So, don't be shy and raise your hand!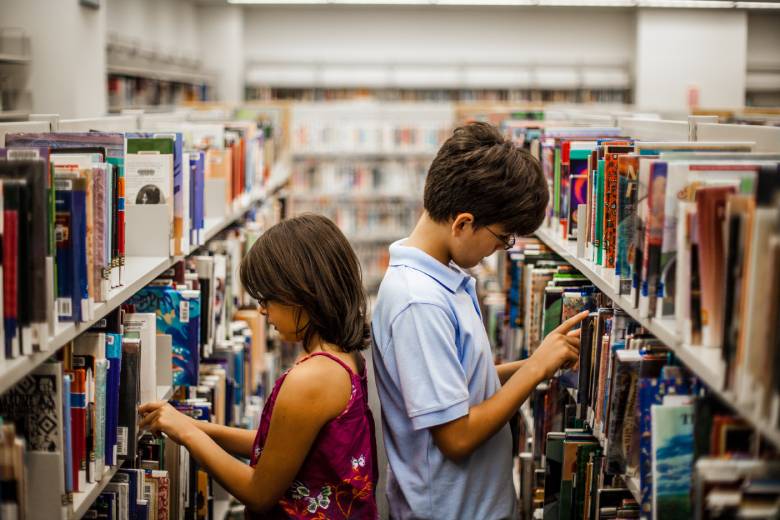 Be inspired
Want to be an astronaut? Or maybe a footballer, a doctor or an artist? Use that goal to inspire you every day. Walk through the school gates with that goal in mind and keep it with you throughout the day. Having a passion and a dream for the future is a great way to keep you working hard and delivering great results.
Read, read and read some more
We're lucky to live in a day and age where information on every subject can easily be found in abundance. Doing extra reading around subjects can really help to put you head and shoulders above your peers. So, spend some of your down time at the library and enjoy soaking up new information about your favourite subjects.  
Read the latest education news by clicking below