Middlesex University has a global research and knowledge exchange network which works towards a brighter future for people around the world. Through their collaborative, creative and inclusive approach, they are helping to shape the changing global research landscape. Professor Carole-Anne Upton is the Deputy Vice-Chancellor for Global Innovation and Impact at the University. We spoke to her about what her role entails, and how Middlesex University is helping to address global changes.
EDUAE: You're Deputy Vice-Chancellor for Global Innovation and Impact. What does an average day look like for you?
Professor Carole-Anne Upton: My work is really about finding new ways of generating and using knowledge to address global challenges – sustainability, health and wellbeing, inclusive socio-economic development – through education, research and partnerships with people and organisations beyond the University. That's exciting, but it's a giant challenge and the day-to-day work is all about bringing together people, ideas and opportunities in ways that can make a real difference in the world.
The wonderful thing about my working life at Middlesex University is that no two days are the same. I am privileged to work with inspirational people from around the world who are ambitious, innovative, creative and often the leading experts in their fields. I love seeing students follow their dreams through their time at the University, discovering their potential and achieving success in all sorts of ways – academically, personally, professionally. Our distinctive approach to education is global and inclusive, bringing people together from all over the world to share experiences, knowledge, challenges and perspectives. That is truly an enriching way to learn, and on a personal level, I benefit from that enrichment every day, through my own engagement with people from all different backgrounds and cultures.
EDUAE: Your career has been primarily in the arts, how does that experience support your current position?
Professor CU: I am naturally curious and enjoy learning about different ways to approach a problem, including methods used by my colleagues in the sciences and social sciences, and in fact the global challenges of today's world demand multi-disciplinary responses, so those crossovers are more important than ever. My own background is in the arts but I also studied languages and a certain amount of maths, so I have a foundation of skills in communication, literacy and numeracy, which I draw on every day. I tend to look for creative approaches to a problem and never assume that there is a single 'right' answer or a single way of doing things. The arts are all about finding new ways of seeing and my particular background is in theatre, which is by nature collaborative and interdisciplinary and prizes innovation. I try to bring those principles into my working life, and I hope my colleagues and collaborators would confirm that!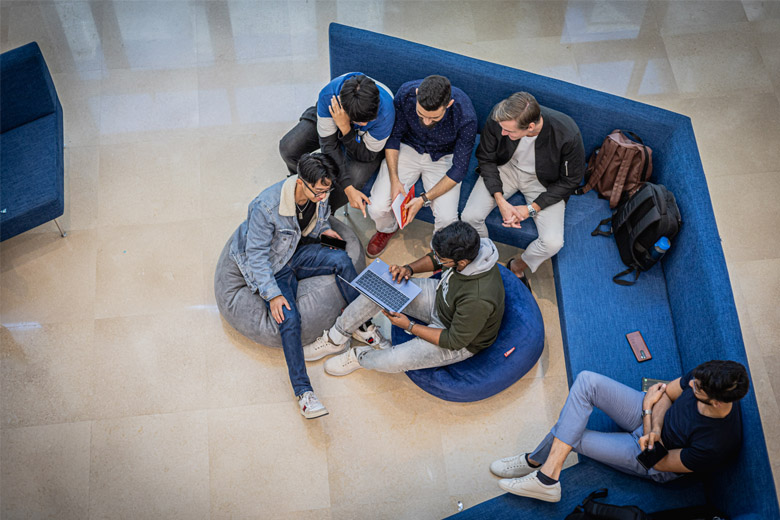 ---
At present we have approximately 20,000 students in the UK and up to 38,000 worldwide
---
EDUAE: What initiatives are in place at Middlesex University to contribute to the creative and cultural industries?
Professor CU: Middlesex in London has a long and distinguished history of leadership in arts and culture. In fact, the University was formed in 1992 from a number of older educational institutions including a drama college and the world-renowned Hornsey College of Art, so we have an exceptional pedigree. Today, we continue that tradition by working closely with creative industries and addressing their immediate and future needs. For example, at Middlesex University Dubai we recently inaugurated our new, enhanced state-of-the-art Film Lab MDX Studios, which is a fantastic initiative whereby our film students work from 'script to screen' with industry partners throughout their programme, to the point where several of our students have scooped prestigious awards for their films and have had them distributed in the cinema at our annual student film festival, Premiere de MDX Studios, even before they have graduated! And all of this encapsulates that global orientation I talked about earlier – for example, our popular BA programme in Advertising, PR and Branding is offered at all three of our campuses in London, Mauritius and Dubai, and through our partner organisations in Vietnam and Hong Kong.
EDUAE: What's the importance of an environment that supports innovation and the development of ideas, and how is this kind of environment created and maintained?
Professor CU: At Middlesex, we believe in putting 'knowledge into action' and that means we are both real-world and future-oriented. We make sure that students are getting up-to-date skills by working in state-of-the-art facilities, so for example, our film students in Dubai work with Dolby Atmos sound and RED cameras, and in London, students work with the latest Canon camera equipment and Avid post-production facilities. Our practical teaching and learning facilities in London and Dubai really are second to none, including fashion studios, film and audio facilities, graphic design studios, and we have just opened a brand new VRx Lab in Dubai.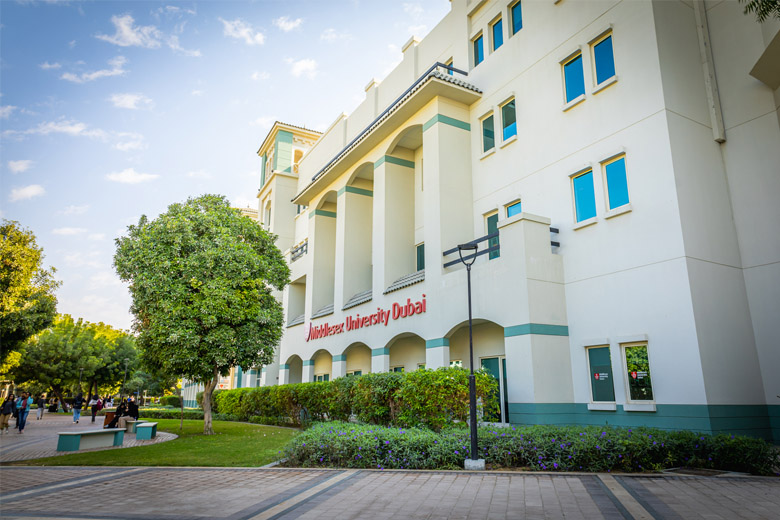 We invest heavily in our physical and digital infrastructure, but the most important factor in enabling innovation is bringing the right people together. Our students are taught by researchers and professional practitioners, and throughout their programme they engage with industry professionals, by taking student work out to festivals and competitions, by working with industry to live briefs and in placements, and by bringing employers and industry leaders into the University to collaborate with us.
---
We believe in putting 'knowledge into action' and that means we are both real-world and future-oriented
---
EDUAE: What do you feel is the importance of lifelong learning, and how can we prepare learners of all ages for both challenges and opportunities?
Professor CU: Well, learning isn't just for the young! We all need to keep learning throughout our lives, so to me, this is just a natural thing to do. If we want to keep up with the pace of change in technology, for example, and to have a successful and fulfilling mosaic career, then we need to keep renewing our skills and learning about new things. The University is there to make sure that the opportunity exists for everyone to advance their education, whatever stage they are at in their career. If anyone is unsure about what opportunities exist for them, please come and talk to us!
EDUAE: Can you talk about the growth of Middlesex University globally and how will this growth benefit future learners?
Professor CU: We think of Middlesex University as a global family, of people who are all different but at the same time connected by shared values and ambitions. We want to grow those connections so that we can work together to address those big global challenges that affect all of us. We already have campuses in London, Mauritius and Dubai and partnerships all over the world, and we are looking to expand. At present we have approximately 20,000 students in the UK and up to 38,000 worldwide, and the international mix is growing on each of our campuses, which is a real asset in terms of the student experience and the opportunity to learn in an international setting.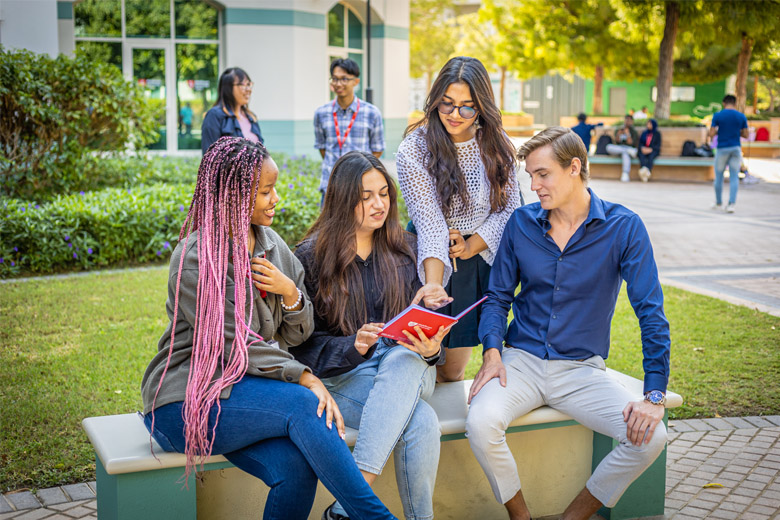 EDUAE: As a lover of the arts, can you share your favourite artists, musicians, actors or performances and how these have impacted or shaped you?
Professor CU: I love seeing performances that challenge my assumptions and stimulate new ideas. I recently enjoyed a fantastic trip to the Louvre in Abu Dhabi, with its wonderful architecture and fabulous collection. And in London, the last show I saw was the Lehman Trilogy, an outstanding National Theatre production featuring amazing acting, against a beautiful set.
When it comes to favourites though, one performer stands out above all for me, and that is my daughter. She is a dancer, so my favourite performances have to be those where I can enjoy being a proud parent.
Professor Upton is the Deputy Vice-Chancellor for Global Innovation and Impact. She joined the University in 2012 as Dean and Professor of Theatre. Prior to joining the University she held the Chair in Drama at the University of Ulster and was previously a lecturer in Drama and Deputy Dean of the Faculty of Arts and Social Sciences at the University of Hull.
To read more from Middlesex University