If you're looking for the ultimate family getaway this summer, America's Golden State has something for everyone. From surfing the waves in San Diego, to strolling among towering Redwoods in one of the northern state parks, whether you're looking to immerse yourself in nature or take a deep dive into history at one of California's many museums, there's no end of amazing things to do at this incredible destination.
Check out our top ten things for families to do in California this summer.
Wander among the pines and catch a sunset at Torrey Pines State Beach in San Diego
If you're looking for a getaway by the ocean, Torrey Pines State Beach in San Diego is a great family friendly option. The park is located within the city limits and yet despite its proximity to amenities, it remains one of the wildest stretches of land on the southern California coast. With easy trails among the long-needled Torrey pine trees, and stretching ocean views, this location is a dream for any nature lover.
For more information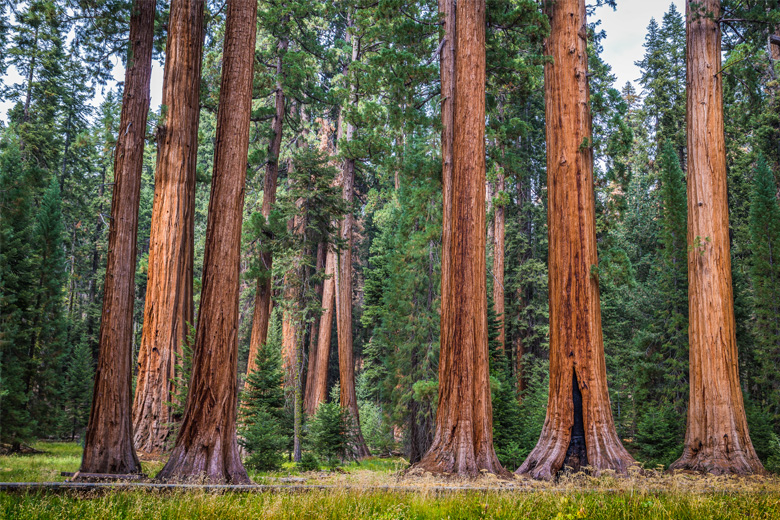 Stand among ancient, towering Redwoods near San Francisco
California is home to the planet's tallest trees, the staggering Redwoods. Growing up to heights of 300 feet, these ancient trees lived here long before most other life on Earth. Many of the beautiful Redwood parks are easily accessible from San Francisco, so you can set off from the city and soon be soaking up the majesty of these towering, red giants.
For more information
Ride the swings at Santa Cruz Beach Boardwalk
Just north of Salinas along Highway One, the ultra-mellow beach town of Santa Cruz is a hub for family fun. Along the Santa Cruz Beach Boardwalk you can find a yesteryear style esplanade lined with arcade games, food vendors, a wooden rollercoaster and a beautiful historic carousel. With the sweeping backdrop of Monterey Bay, kids can ride the swings, enjoy tasty treats and immerse themselves in the retro thrill of this coastal town.
For more information
Ride horses across the sand dunes at Pismo beach
With a beautiful backdrop of rolling coastal hills, Pismo Beach in San Luis Obispo County is a must for families looking for outdoor activities near a classic beach town. Pismo beach is home to Oceano Dunes Natural Preserve, where you can take guided horseback rides on the beach or along dune trails. After a fun-filled day on the sand, you can head back to the iconic beach town for award winning chowder or locally loved seafood.
For more information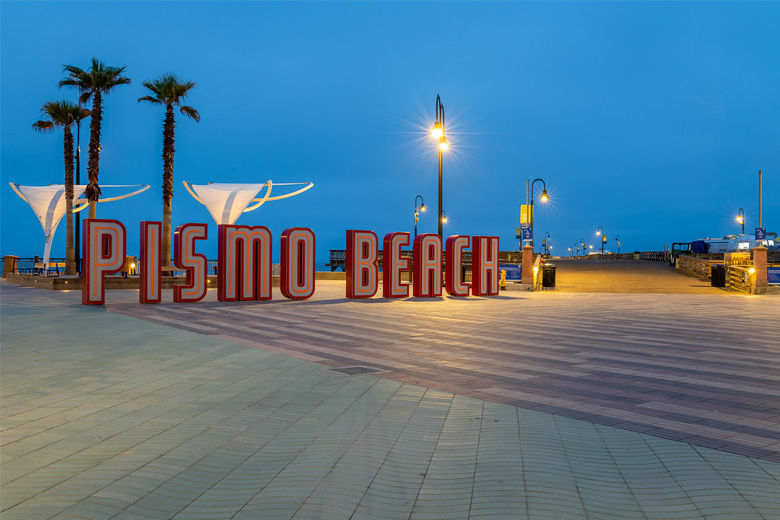 Dance with Groot at Disneyland Resort in Anaheim
At Disneyland Resort in Anaheim, you can hang out with iconic and much-loved characters, from the princesses in Fantasyland to the Mandalorian in Star Wars: Galaxy's Edge. At the Avengers Campout you can dance with the Guardians of the Galaxy characters in a classic rock fuelled dance party and take a ride on the scream-inducing drop ride, Guardians of the Galaxy-Mission: Breakout! Top it all off with a crazy shake, hot dog or pretzel from one of the numerous restaurants and cafes.
For more information
Be dazzled by the lights at Sensorio in Paso Robles
At the San Luis Obispo County city of Paso Robles, there is no end of appeal for adults thanks to its 200-plus wineries and vineyards, but there's a hidden gem here for the whole family, too. Located just outside of town, Sensorio, a 15-acre field of light is sure to enchant visitors of all ages. Enjoy a pre-sunset picnic dinner from the food trucks before walking the trails after dark and delighting in the 100,000 LED light illuminations.
For more information
Fly among the treetops in Sonoma County
In the tiny Sonoma County town of Occidental, located just off the scenic Bohemian Highway, you can glide through the air among redwood trees at Sonoma Zipline Adventures. You can choose from two different daytime tours, featuring sky bridges, ziplines, a 45-foot rappel and relish in the thrill of zooming up to 40mph and 250 feet above the ground. If you want to make a night of it, you can combine ziplining with stargazing on the Night Flight Tour or stay in one of the park's yurt-style treehouses.
For more information
Play a real-life video game at super Nintendo world
Kids will love the new video game themed area at Universal Studios Hollywood where they can join Mario, Luigi and Princess Peach while exploring the Mushroom Kingdom in Super Nintendo World. Start by riding Mario Kart: Bowser's Challenge, an indoor ride equipped with augmented reality goggles, before using a Power-Up Band to keep track of your digital coin tally and explore more interactive experiences around the park.
For more information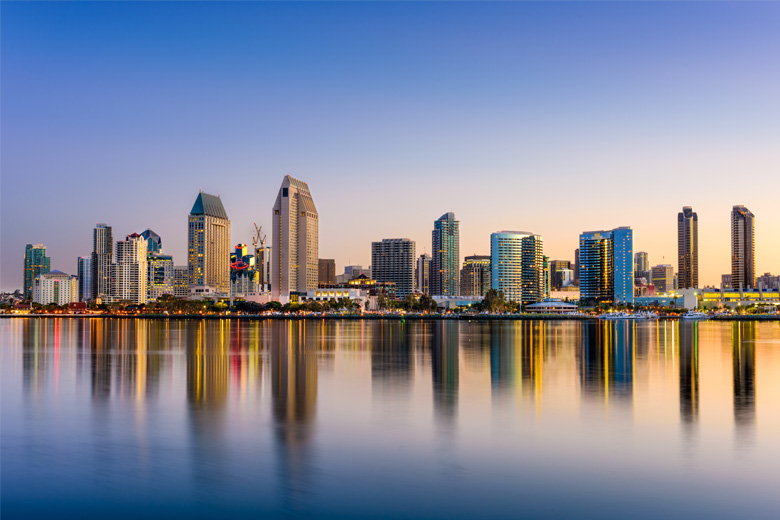 Meet the penguins at SeaWorld in San Diego
At the San Diego marine-life park there are some 400 resident penguins, ranging from large emperors to small macaroni penguins. You can visit the Penguin Encounter area at 1pm each day to ask questions and hear a talk from the aviculturist about the penguin's daily routines. Next you can take a penguin-inspired journey on the dive style rollercoaster, Emperor, with a 14-story, face down drop!
For more information
Tap into your inner artist at LACMA
At the Los Angeles County Museum of Art (LACMA) on Los Angeles' Museum Row, you can take in some incredible masterpieces, and then make a few of your own! Take a selfie at the outdoor Urban Light display made up of a grid of 202 antique gas street lamps before heading inside to explore the exhibits. From ancient sculptures to cutting new-edge art works, there's something to suit all tastes, and the Boone Children's Gallery runs art themed events and activities for the kids to enjoy.
For more information