As the countdown to the first Parenthood: The Unconference continues, parents across the UAE are looking forward to a unique experience to learn from over 60 local, regional, and international parenting experts between 2-4 November at Etihad Arena in Abu Dhabi.
Organised by the Abu Dhabi Department of Education and Knowledge (ADEK), Parenthood: The Unconference,promises to inspire, inform, and even challenge the way we think about parenting. The powerful line-up of local, regional, and international experts includes award-winning developmental psychologists, behavioural specialists, best-selling authors, and more.
ADEK is mobilising child development and parenting experts from across the world to the first international parenting event of its kind to discuss key parenting topics and challenges. In an increasingly globalised and digitized world, changes in the last 50 years have altered the lives of today's parents, as roles, pressures, and expectations became more complex; even redefining what family means as culture, values, and sense of self come into play. Parenthood: The Unconference will explore what it means to be a parent in today's world and present a diversity of perspectives on a subject that is deeply personal to each.
---
Oprah-endorsed clinical psychologist and best-selling author Dr Shefali Tsabary, to discuss the complex and ever-evolving parent-child relationship during her keynote on 2 November
---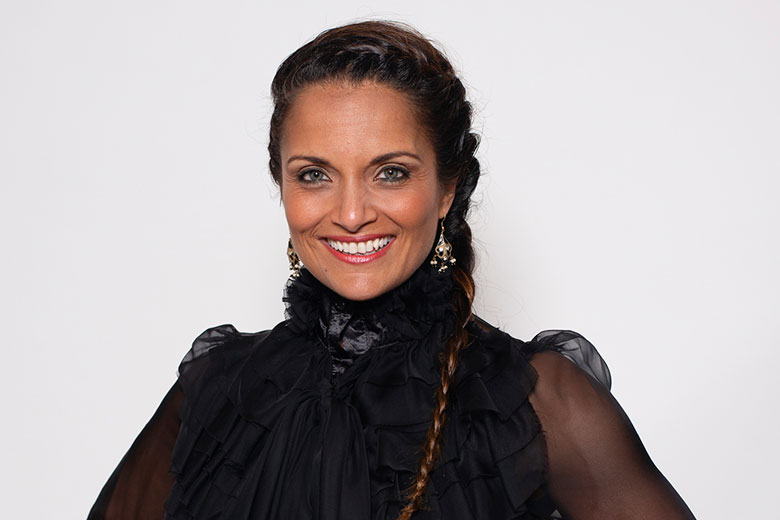 Reading like the who's who of parenting experts, selected speakers are among the best in their professions. Among them is Dr Shefali Tsabary, a highly respected clinical psychologist, mindfulness expert, and New York Times best-selling author whose work has been endorsed by Oprah Winfrey as revolutionary and life-changing.
Commenting on her participation in Parenthood: The Unconference, Dr Shefali said: "The parent-child relationship is complex and ever-evolving. Parenthood: The Unconference is an incredible opportunity to come together, share, learn and grow in our journeys as parents, caregivers and practitioners. It will mark an extraordinary moment and unite us in a single purpose – to consciously support parents to raise well-adjusted children ready to face tomorrow's challenges."
---
The first-of-its-kind event will equip parents with the tips, tools, and techniques they need to raise the future
---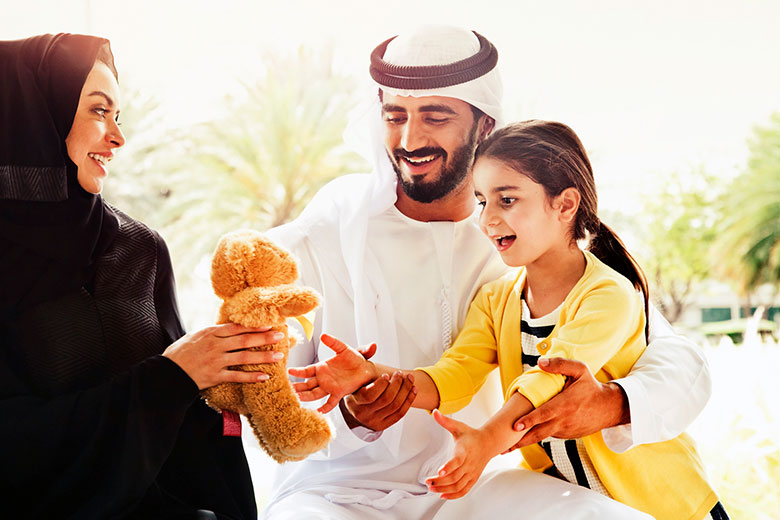 Stellar Speaker Line-up
Parenthood: The Unconference's programmme covers all stages of parenting from early childhood to tweens and adolescence across five themes – Identity, Development, Health and Wellbeing, New Perspectives, and Early Childhood. Visitors will gain access to new and reimagined learning opportunities that can help them become better individuals, spouses, and caregivers.
In the Identity track, session topics will cover multi-generations, third culture kids, traditions, diversity, and tolerance. It will challenge assumptions and biases about identity while looking at what builds and strengthens relationships to become a champion for kids. Hear from Jessica Lahey, a teacher and author, who explores why failure can be a gift and why it's important to love the kids we have, not the kids we wish we had. UAE policy expert Anisa Al Sharif tackles how to be a perfectly imperfect parent, while Karen McNenny shares helpful tips on how to strengthen your marriage – one conversation at a time and helps families navigate the post-divorce landscape.
---
Parents can choose from a variety of ticket and all-inclusive package options starting from AED 50 per session
---
Rapid strides in circular education models, neuroscience, and critical thinking are helping to unlock even greater human potential. Sessions in the Development track will explore how the next generation can push the boundaries of what has previously been possible while helping parents understand and facilitate mental growth for their child. Don't miss Dr Shefali's session on how to be a conscious parent. Relationships expert Hal Runkel gets into the 7 deadly mistakes of modern parenting and Debbie Reber, founder of Tilt Parenting and a parenting activist, looks at how to recognize, understand and support differently-wired learners.
Health and Wellbeing sessions will help parents prioritize looking after themselves and their relationships first so they can get the most out of being individual parents. Featured speakers will shine a spotlight on consciousness, mindfulness and awareness, healthy eating habits, and more. Among the line-up are British Chef, TV personality and author Nadiya Hussein who shares her practical approach to healthy family-friendly cooking, sharing with parents the secrets to packing a lunchbox that kids will devour. Hunter Clarke-Fields gets into the science of emotional regulation for parents and how to stop yelling and Huda Al Ali will share the tools to build a healthy connection with your child based on love, respect, and acceptance. Also, look out for Dr Louise Lambert's workshop on practical positive psychology interventions we can all use to raise happier kids.
New Perspectives will bring together educators, scientists, and new-schooling professionals as they help parents navigate a tech-enabled world of opportunity. Hear from the likes of futurist Lynn Casey who shares a very pragmatic approach for preparing children, and ourselves, for the most uncertain future we have yet to experience as a species. Global Parenting and Family Consultant and TV personality Supernanny Jo Frost will explore parental anger and how to manage it. Casey O'Roarty, a life coach and positive discipline expert, helps parents of adolescents create freedom with structure for teens, and Harvard researcher Dr Carrie James dives into the murky world of digital footprints and how parents can move beyond fear-based messages to proactively support teens around the realities of a world that never forgets. Dr. Ehab Hamarneh will explore how to "use" parenting as an opportunity to expand your consciousness to raise more authentic and empowered children and Dr. Bibi Alamiri will dive into the brain development during adolescents and how it impacts emotions and behavior and subsequently the adolescents' interactions with their surroundings.
---
The first-of-its-kind event will equip parents with the tips, tools, and techniques they need to raise the future
---
Early Childhood also has a dedicated focus to help equip parents with the support and specific tools needed for this critical period in children's development. In their first five years, children develop physically, cognitively, and emotionally at a faster rate than at any other time in their lives. Helping to understand the science is Dr. Laura Markham, a clinical psychologist who translates science and child development research into practical solutions for family life in the early years. And French politician Adrien Taquet, Secretary of State for Child Protection and one of the masterminds behind France's "First 1,000 Days" strategy, shares concrete measures and tools parents can use in the 4th month of pregnancy to children's second birthday. Also hear from Sama Al Azzawi who will share helpful tips to break the generational and implement innovative parental methods. Julietta Skoog will share the signs, myths, tools, and helpful strategies to teach their children important coping skills for overcoming anxiety at home and school in her talk Anxiety in young children: Signs, myths & helpful coping strategies. An amazing panel with an expert line-up will also present everything expecting and new parents ever wanted to learn about the early years.
Sessions at Parenthood: The Unconference will allow visitors to build an event experience specific to their needs and interests. The event provides an unmissable opportunity to learn from professionals in the field and leave with tips, tools, and techniques to put into action. For more information or to book tickets go to www.parenthooduc.com.
As this is not an event for children, Air Maniax Yas Mall will offer ticket holders a special day rate package, courtesy of Aldar, partner for Parenthood: The Unconference. The event's location at Etihad Arena means there are lots of hotel and entertainment options parents can choose from should they be travelling with their children.
For more updates on Parenthood: The Unconference, visit www.parenthooduc.com or follow @ParenthoodUC on Instagram, Facebook, Twitter, LinkedIn, and YouTube.
Parenthood: The Unconference is a non-profit event. All proceeds from ticket sales will go to children's charities. Click here to view or download the full program and book your tickets.